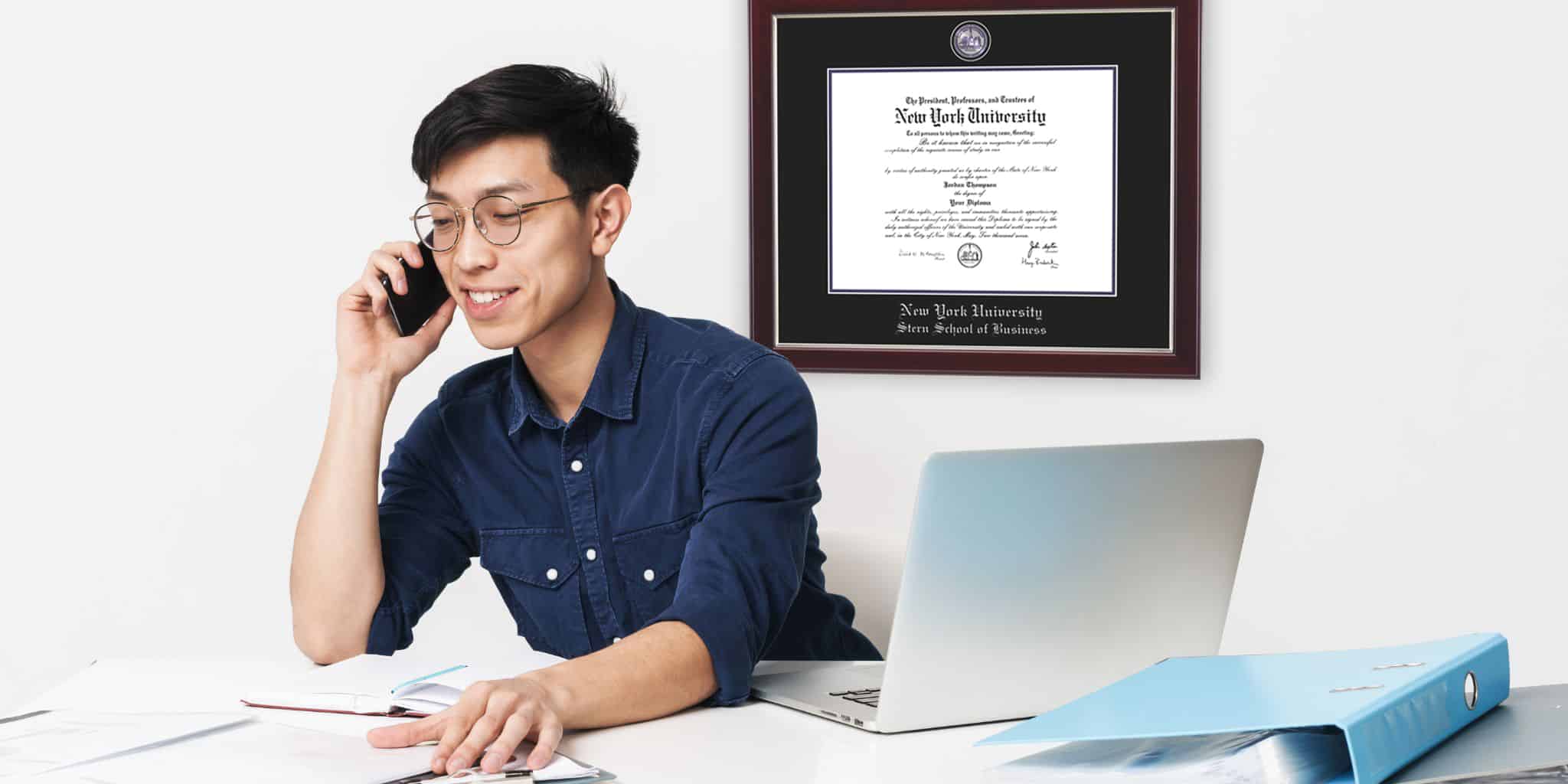 Congratulations on completing a doctorate degree program! After many years of hard work and devotion to your career field, you've reached the highest caliber of higher education and are now in the top 2% of the world's population. As a Ph.D. holder, you're in a position to educate and train future world leaders, as well as make life-changing impacts and discoveries through the work you're passionate about. That's why it's so important to display your doctorate diploma frame.
Your doctorate degree is likely the most valuable and expensive piece of paper you'll ever own. Such a rare degree proves you're one of the highest-educated and most qualified individuals in your area of work. It's also a significant source of pride and accomplishment, so it only makes sense to keep it in a safe space. Whether you're an expert in clinical psychology, biomedicine, education, or nursing science, these credentials are some of the most important things you own.
Church Hill Classics custom frames are crafted with conservation-quality materials and boast official licensing for universities and professional certifications. Built by hand by a team of the highest-caliber framing experts, they're the best option when it comes to preserving your precious document. After purchasing a custom doctorate frame for your degree, you must decide where to hang it!
1.) Personal Office
A personal office space is the most common place to display a doctorate degree. The workplace is where you put your hard-earned degrees and valuable skills to use. Any clients or colleagues sitting down for a meeting will immediately be reminded of your esteemed credentials and distinguished qualifications. A doctorate degree frame hung in an office space will put all viewers at ease knowing you're more than capable of getting the job done. Add a personal touch to your office with a custom photo frame holding cherished memories with friends or family.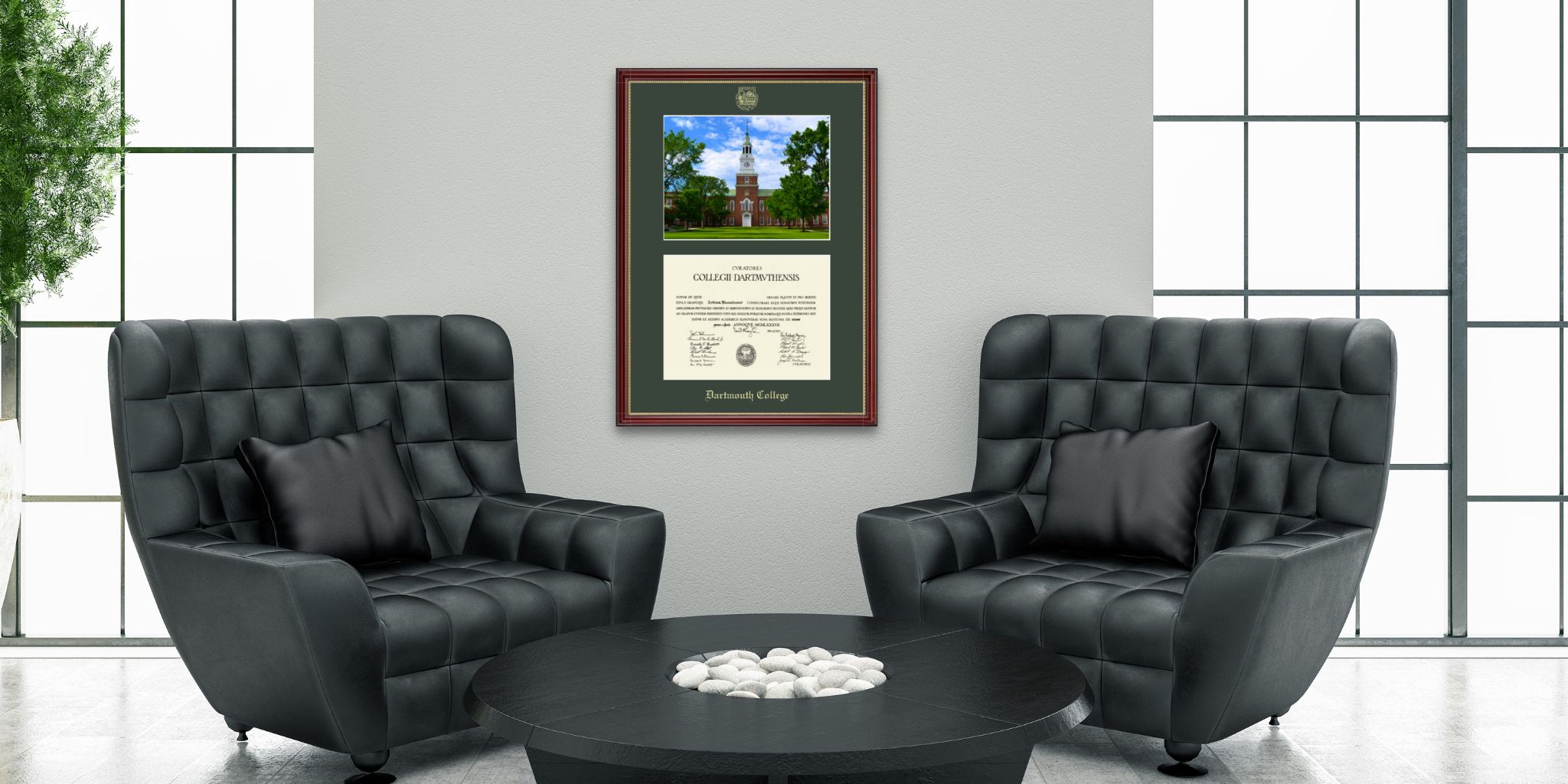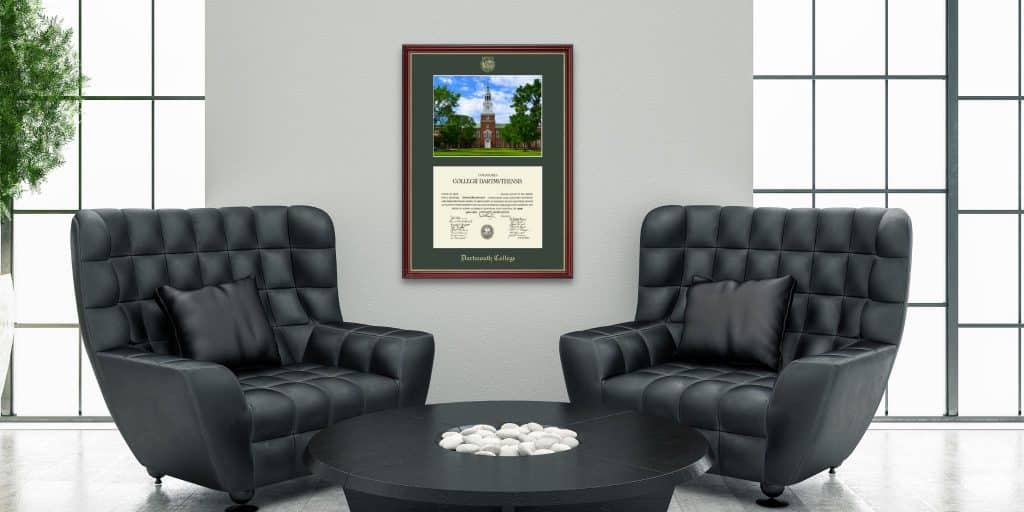 2.) Lobby
Does your workplace have a lobby or waiting room where clientele check in before meeting with you? A lobby is a great place to display a framed doctorate degree. While they wait, clients can admire your prestigious doctorate stored in an attractive frame. Seeing doctoral degree diploma frames immediately instills confidence in your skillset and communicates that you're proud of your significant accomplishment. Just by glancing at a degree on a wall, you're marketing yourself as educated and capable of excelling in your career field. Hang your doctorate diploma frame behind a check-in desk or above chairs set aside for waiting so they're easily viewable by customers and colleagues alike. 
3.) Home Hallway
Another at-home spot to display a doctorate is a frequented hallway. Every home has a main hallway that family and guests often use to navigate. By hanging any certificates, achievements, diplomas, or family photos there, you show people what's truly important to you. Hang your cherished doctorate next to other family members' valuable degrees, your child's favorite drawing, or family vacation photos. It'll both remind you of what's most meaningful to you and impress visiting family members or guests.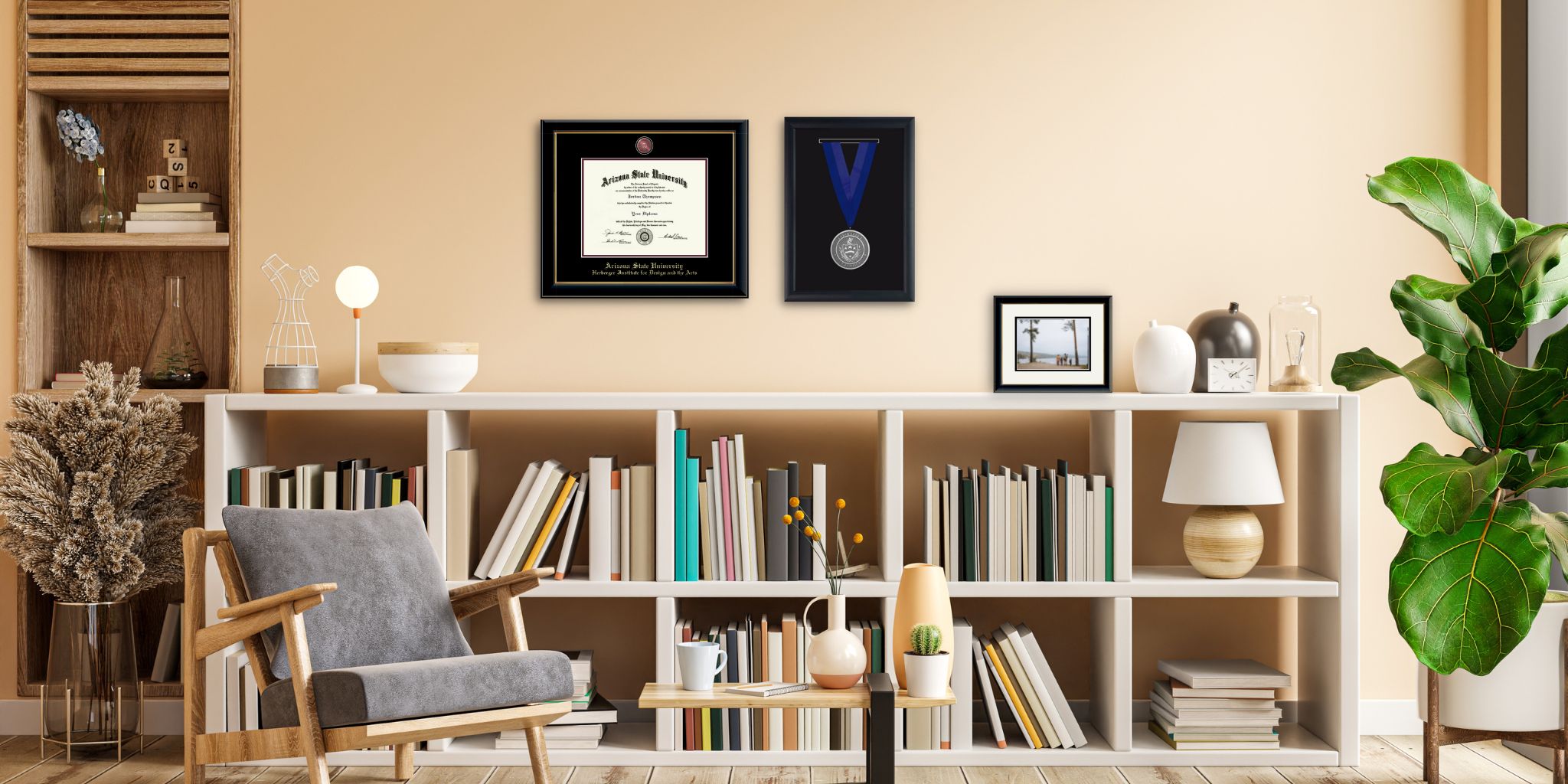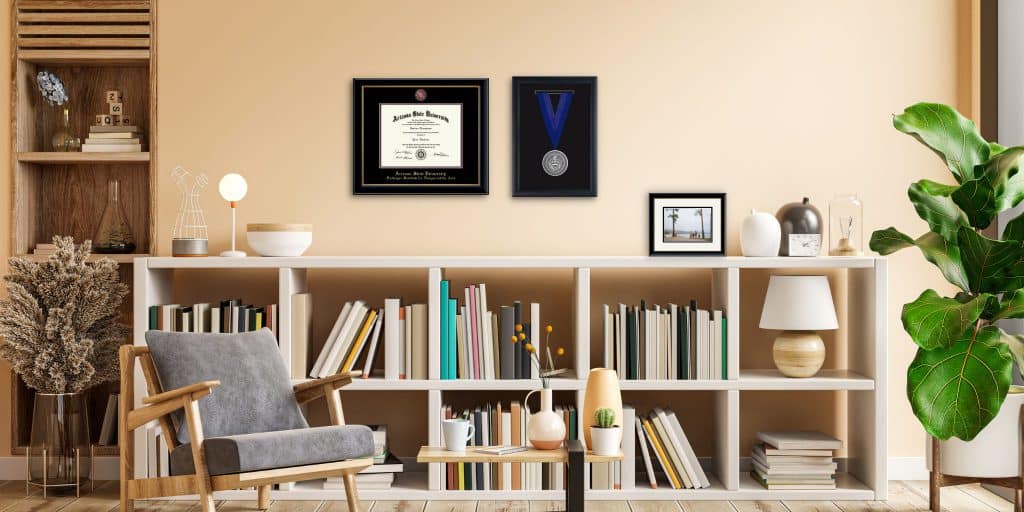 4.) Home Library
Does your home have a space designated for reading, studying, or working? This library can be a great spot to hang accomplishments like a doctoral diploma frame. Storing your degree in a place where you frequently work or study can serve as great motivation to continue working hard. When you feel like giving up, just a glance at your hard-earned doctorate can be the encouragement you need to keep going. Have you earned multiple significant accomplishments? To tastefully display multiple diplomas, try incorporating your Ph.D. diploma frame as part of a gallery wall.
5.) Along Staircase
Similar to your home hallway, another place to display achievements is along a staircase. As family and guests ascend and descend the stairs, they'll have a chance to glance at huge accomplishments and family memories. It's the perfect spot to display shining achievements like a doctorate degree! Every time you climb the staircase, you're sure to feel a sense of pride in your Ph.D.
When looking for a frame for a doctorate diploma, it's important to purchase a frame that matches the prestige of your valuable degree. At Church Hill Classics, our team of skilled artisans crafts each of our frames with extreme care and precision in our Monroe, Connecticut facility. Our officially licensed diploma frames are built by hand using the highest-quality materials like solid hardwood mouldings, acid-free mats, and glass that prevents any yellowing, damage, or discoloration. It only makes sense to store your cherished doctorate in a frame that ensures its safety for years to come. Haven't ordered a frame for your doctorate degree yet? Make sure you give your degree the respect it deserves: an archival-quality Ph. D. degree frame from Church Hill Classics!