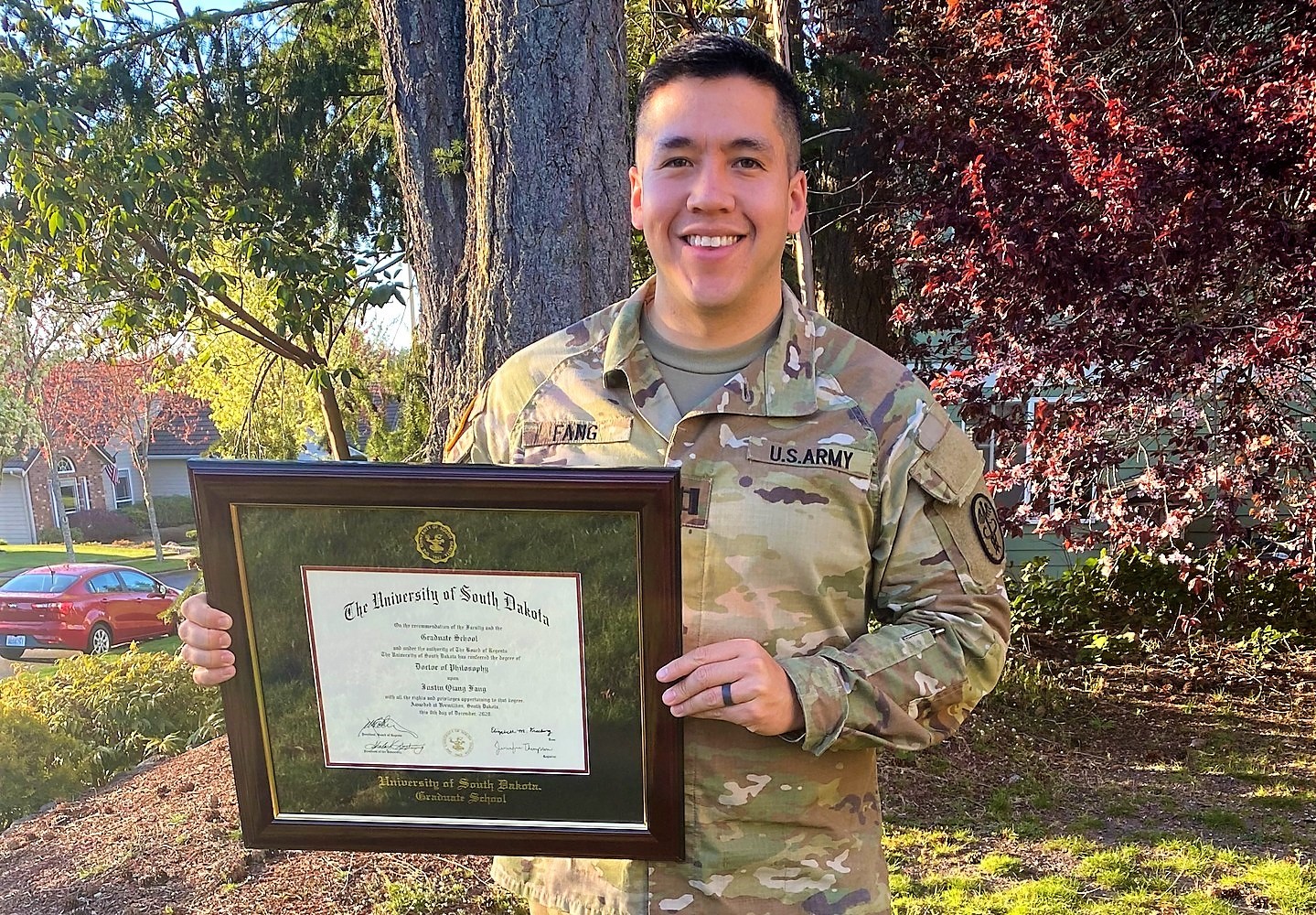 If you have a loved one about to graduate from basic training, you're likely filled with pride at your cadet's accomplishment and hoping to make the moment that much more special by surprising them with a gift to show just how much you care. Figuring out the right gift can be a challenge–the Army has a unique culture and your cadet will have just spent several months enmeshed in it. You might be at a loss, wondering what they could use going forward into their military career. You know the usual flowers and balloons won't cut it, but are unsure where to begin. Fortunately, this list is full of graduation gift ideas specifically curated for your newly christened soldier!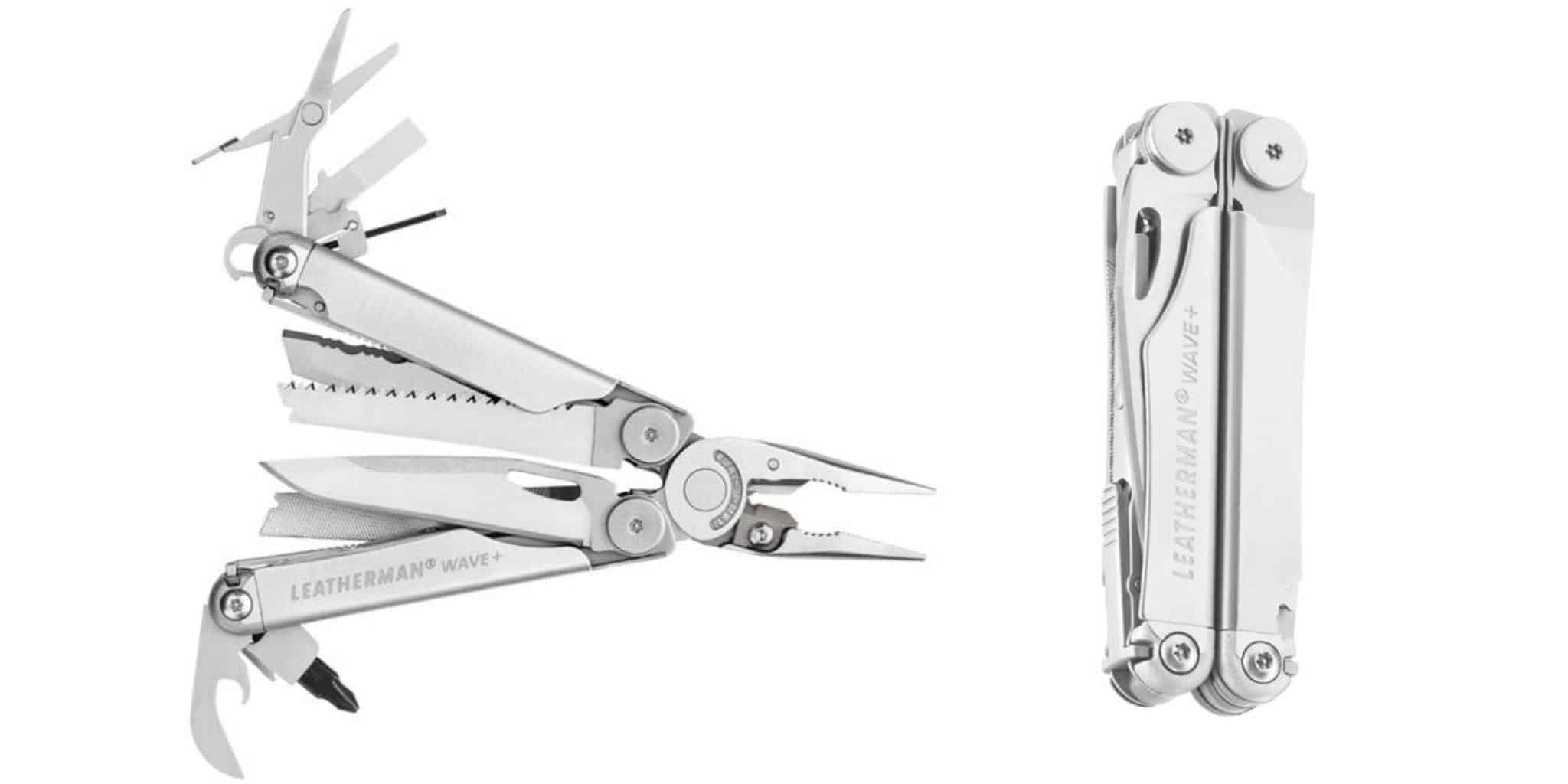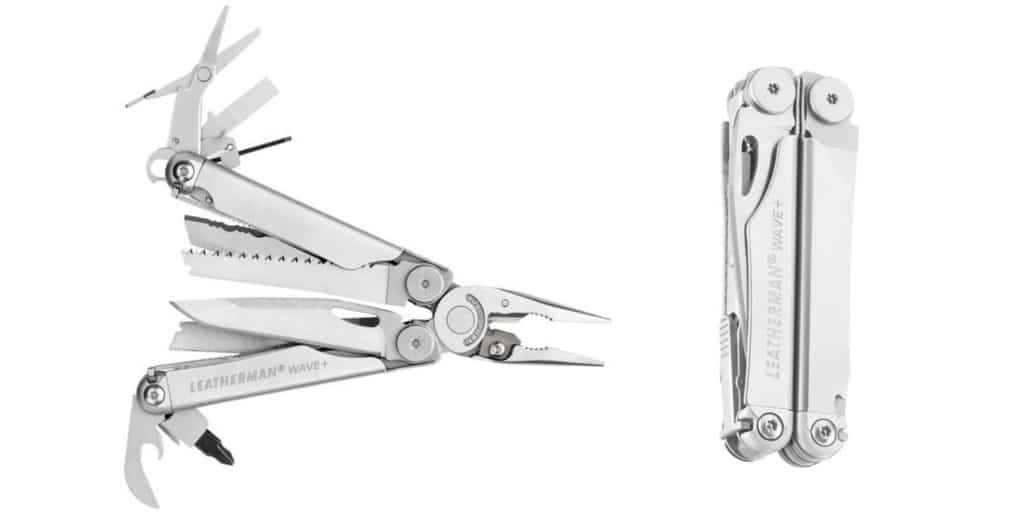 1.) Multi-tool
For most soldiers, receiving a PCS (Permanent Change of Station) order every two to four years is common. The slog of frequent moves can be reduced by keeping as few possessions as possible; and what better picture of portability than a multi-tool? These all-in-one gadgets typically function as a screwdriver, pair of scissors, pliers, etc., and are compact enough to fit readily in your pocket. 
Similar to a Swiss Army knife, multi-tools such as the Leatherman Wave are built around a folding set of pliers with tools attached to each handle, while Swiss Army knives tend to stick to a single block of blades, tools and springs. Pick one up from your local outdoor shop or spoil your soldier with the Leatherman, the most respected multi-tool in the military. The American company's 25 Year Guarantee promises that their multi-tools will sustain the wear and tear they're sure to endure throughout your soldier's rugged day-to-day life.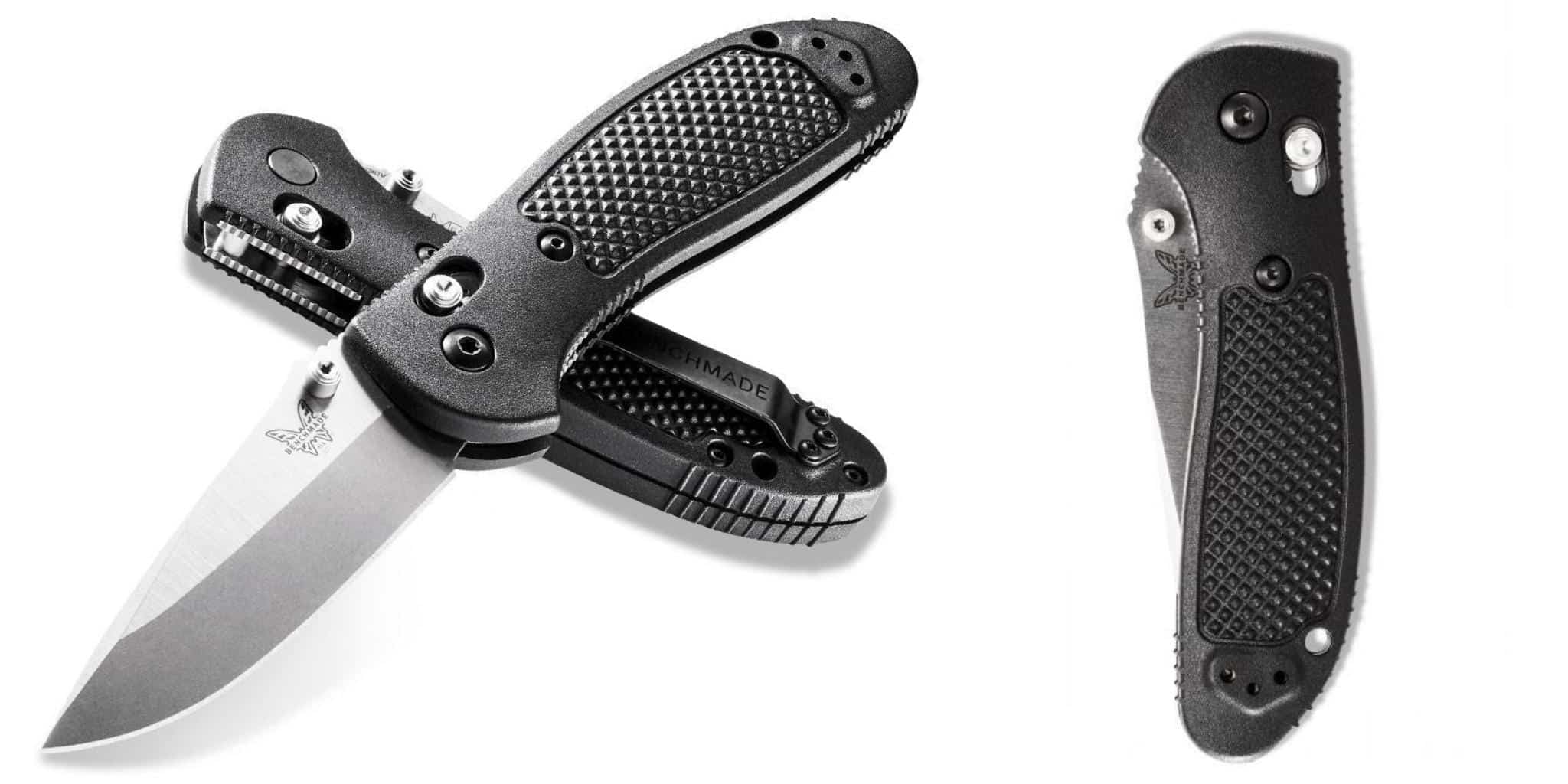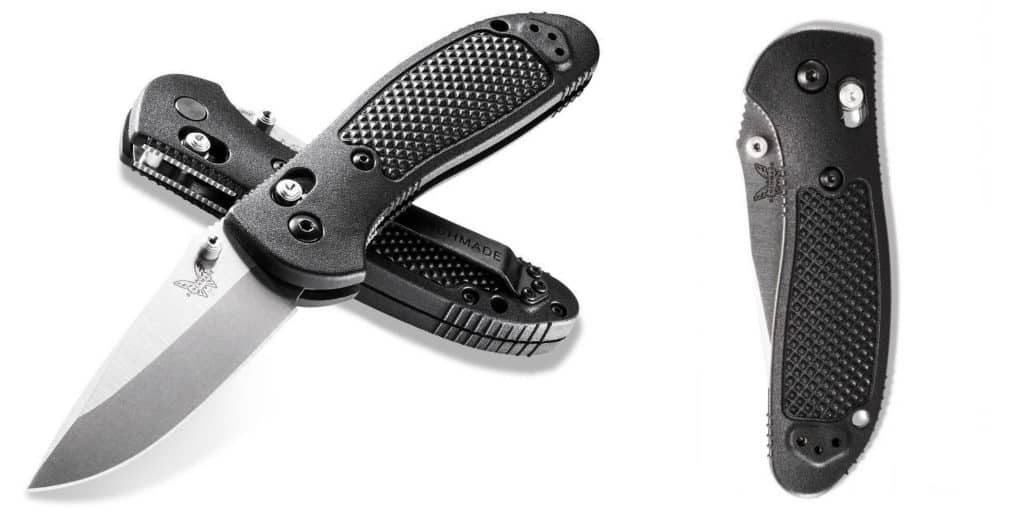 2.) Pocket Knife
If you'd rather opt for a more classic pocket knife, consider purchasing your Army graduation gift from Benchmade, as their knives are proudly made in the USA. The Griptilian is one of their most popular models and a sure favorite. You can also use their Knife Finder quiz to find a knife perfectly suited to your loved one's lifestyle. If you know just what your loved one would want, you even have the option to design a custom knife, picking everything from the color to the blade style. For a personal touch, engrave your selection with their initials or the date of their graduation.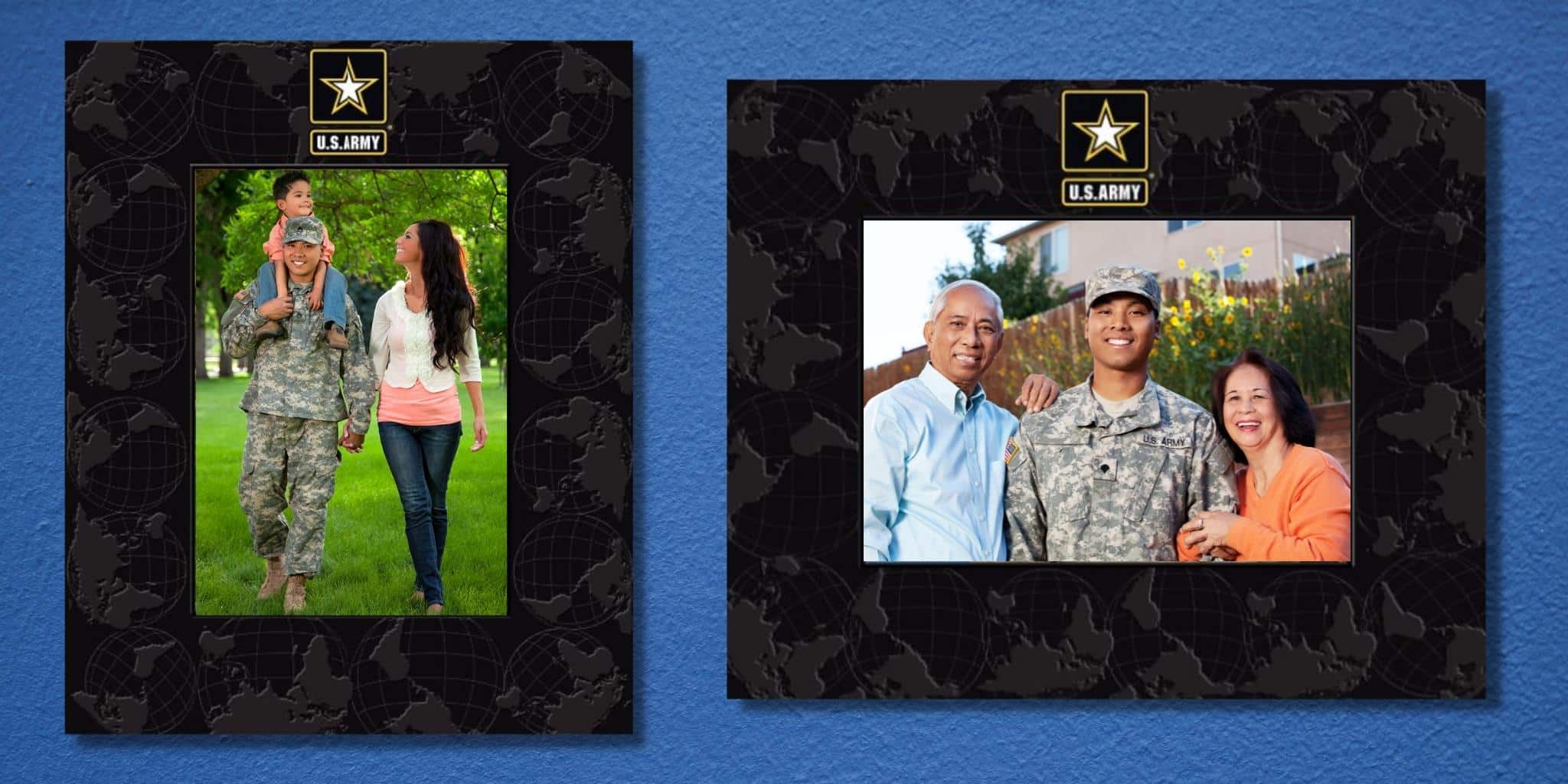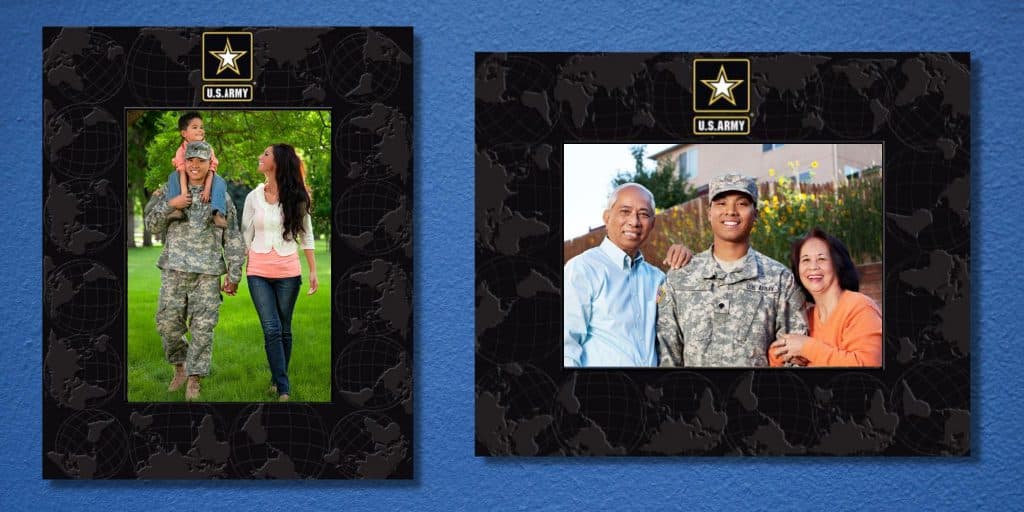 3.) US Army Photo Frame
Like most graduations, this marks only the beginning. There comes a period of calm before the next wave of action, but before you know it, your graduate will be off to Advanced Individual Training (AIT) and busy as a bee again. Commemorate their official entry into the Army with a photo frame and fill it with a meaningful family photo so they can take a piece of home with them wherever they're stationed next. Photo frames also make spectacular Army graduation presents for boyfriends–framing a romantic memory will keep your partner feeling loved, no matter what distance spans between you two. You can also create a custom photo frame from scratch that matches their style and engrave it with the date of their graduation.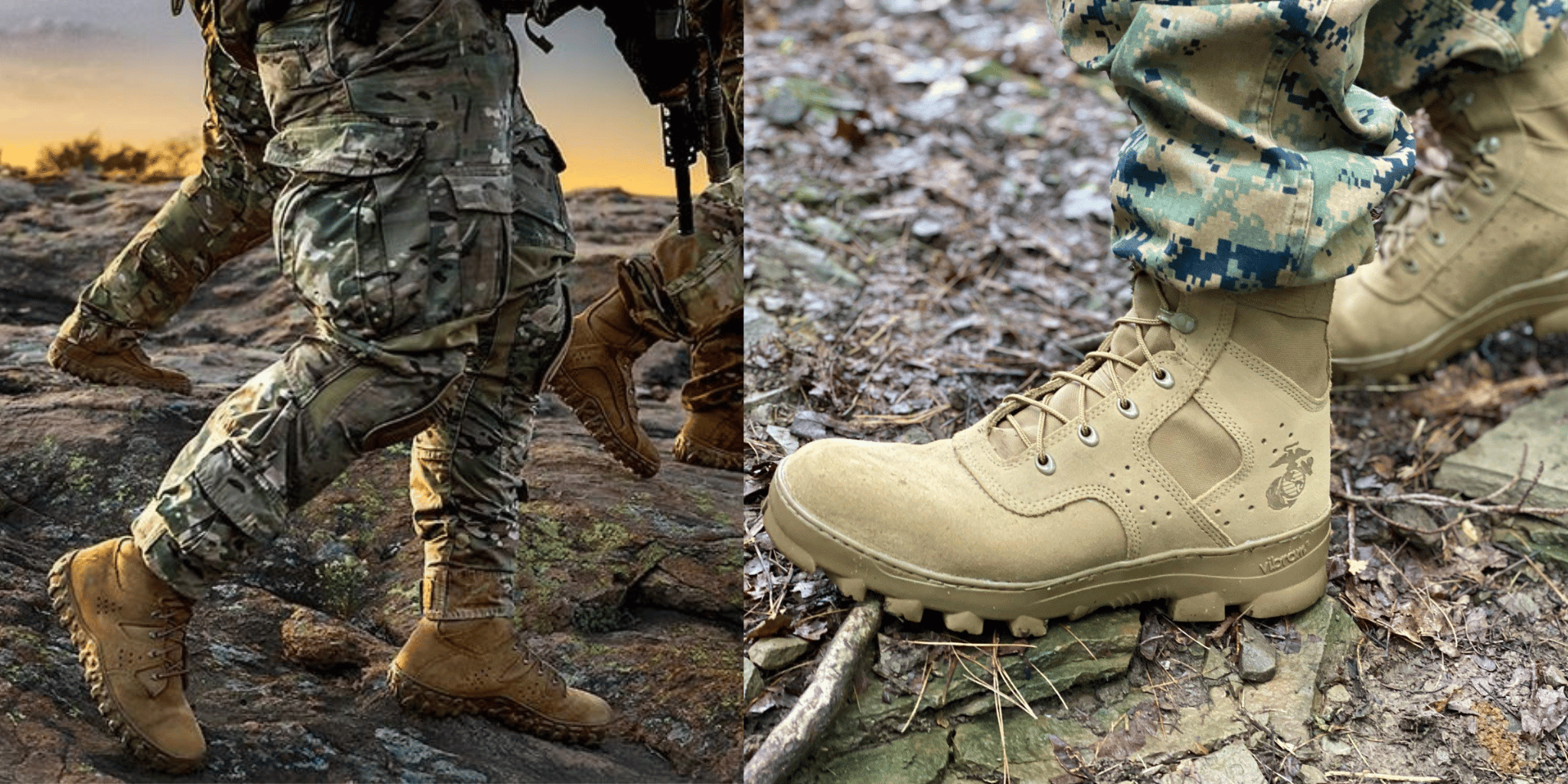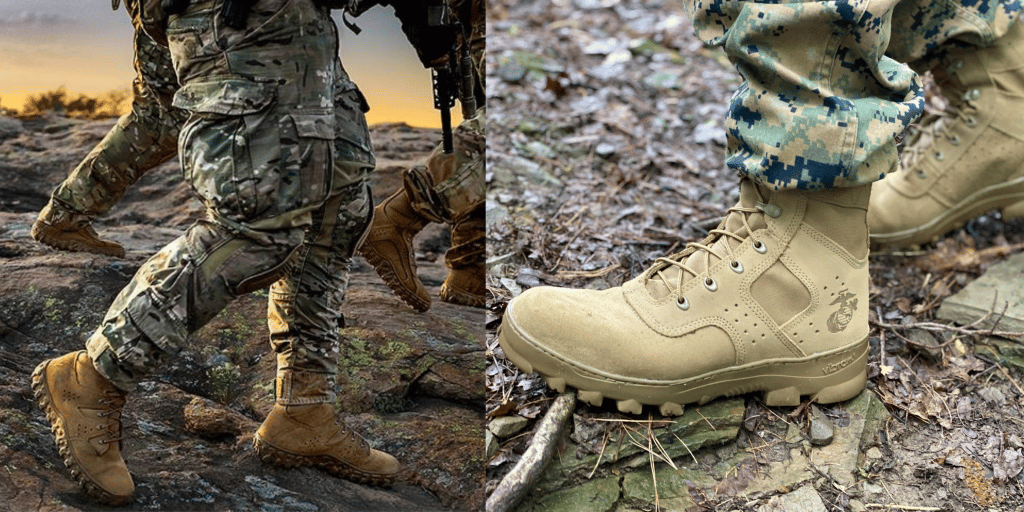 4.) Boots
From 12-mile ruck marches during Basic Combat Training (BCT) to field training exercises (FTX) and physical training (PT), military training will leave your cadet's pair of Army-issued boots more than broken-in. If you haven't already thought about giving them a footwear upgrade as an Army graduation gift, now is the time. That said, most boots are either comfortable but not durable, or durable but uncomfortable, so weigh your options wisely. For a purchase you can feel good about, the Rocky S2Vs will be your go-to. Designed specifically for tactical operations, their flash and water-resistant leather, durable triple stitching, and Vibram soles will see your soldier through even the toughest terrains.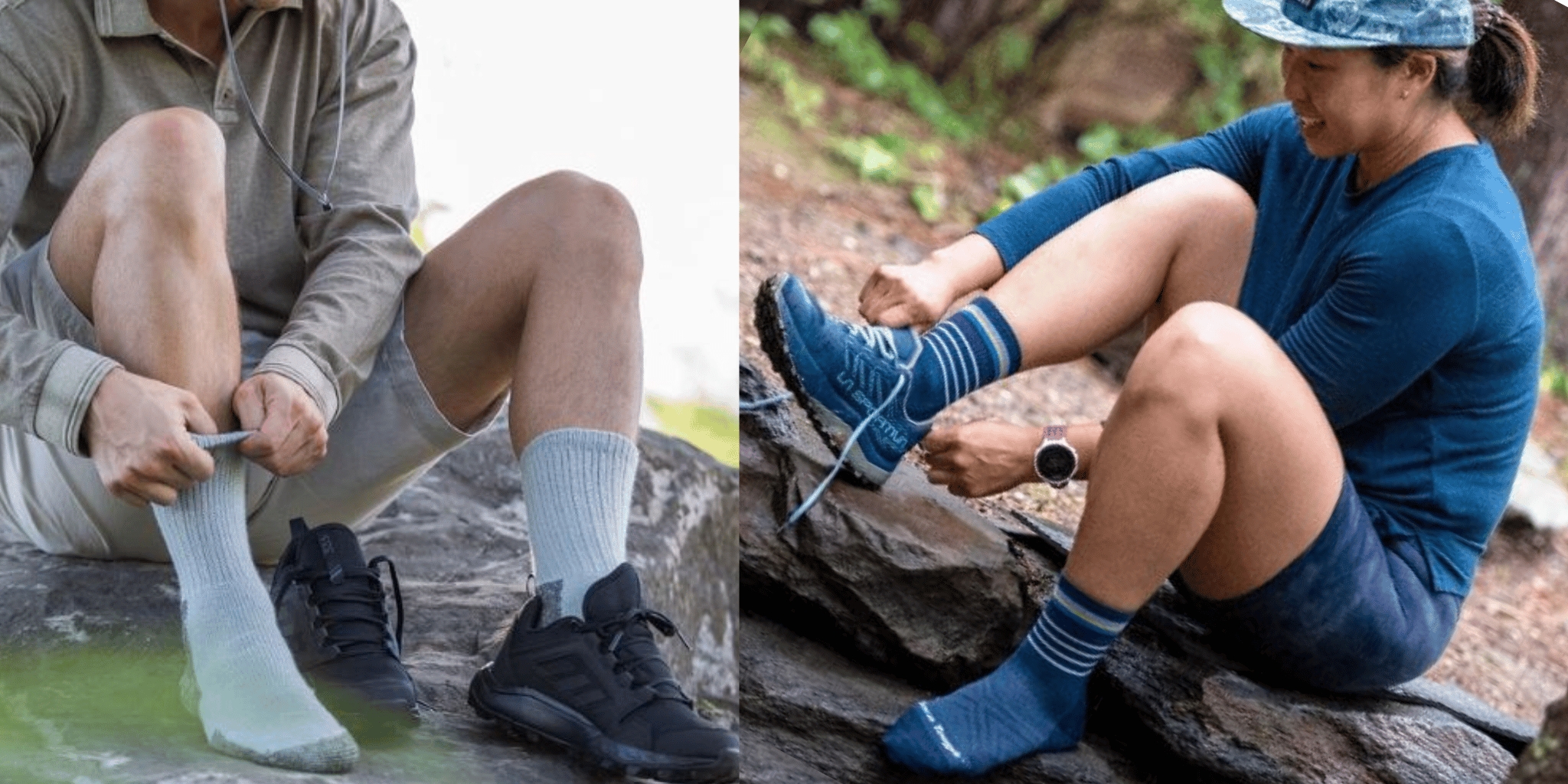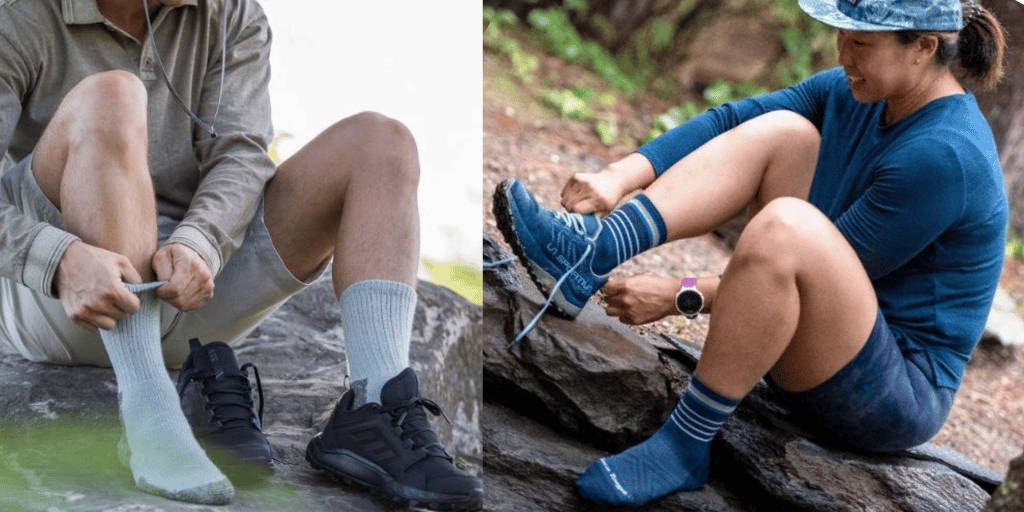 5.) High-Quality Socks
Like their boots, a cadet's socks are sure to take a beating during basic training. It's likely all their remaining pairs will have holes burned into them, so a quality bundle will be just what they need to replenish their collection. For the winter, a warm pair of wool socks will do the trick, while a moisture-wicking version will fare better in summer. Thorlos and Darn Tough are both American companies and offer an extensive array of well-made socks to choose from. Another brand, Bombas, is on a mission to give back and donates one pair of socks for each pair purchased. Whatever you pick, make sure to stock up so they'll have several pairs to keep in rotation, and you'll have the perfect complement to their new boots, or a great standalone graduation gift!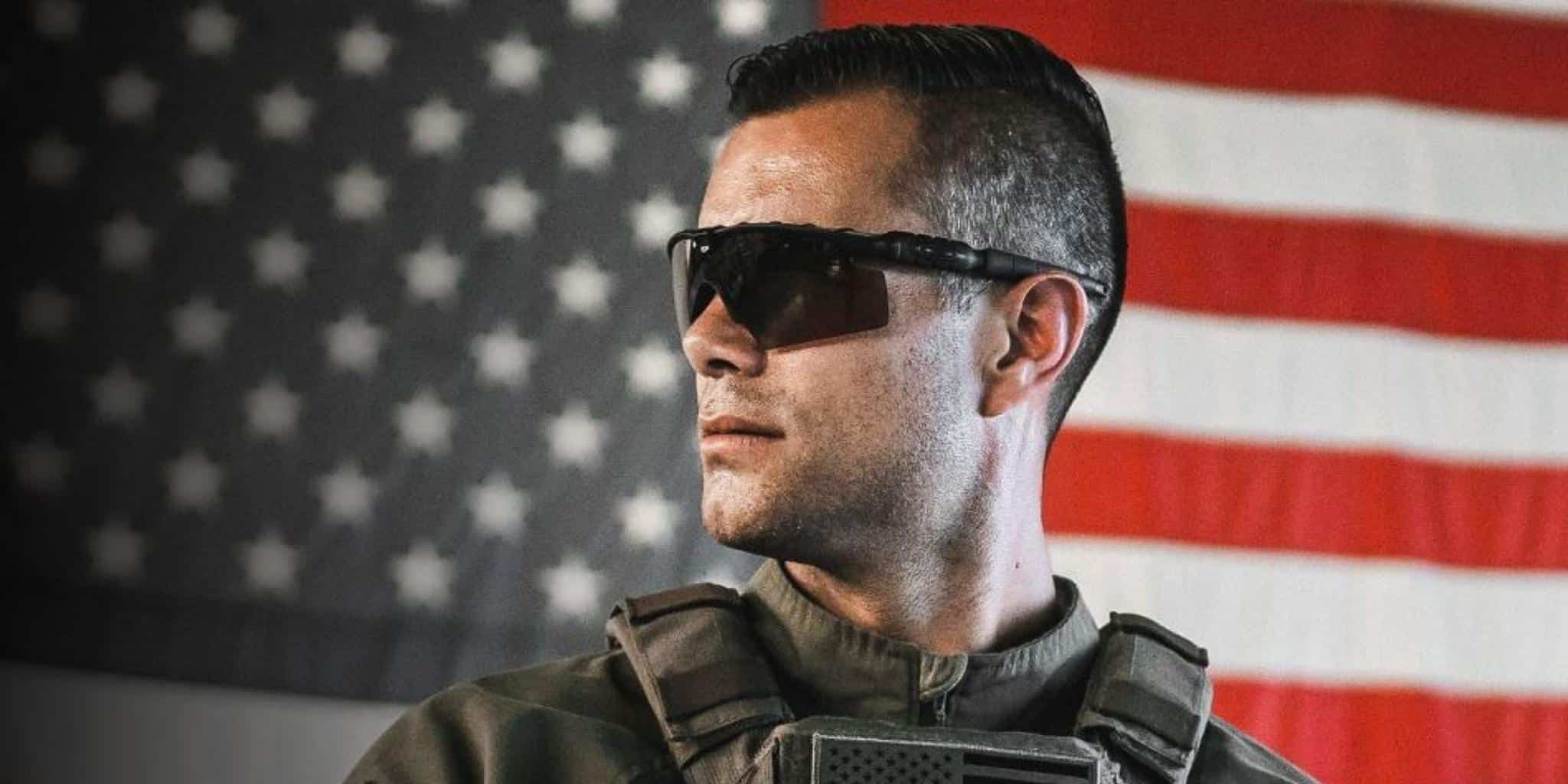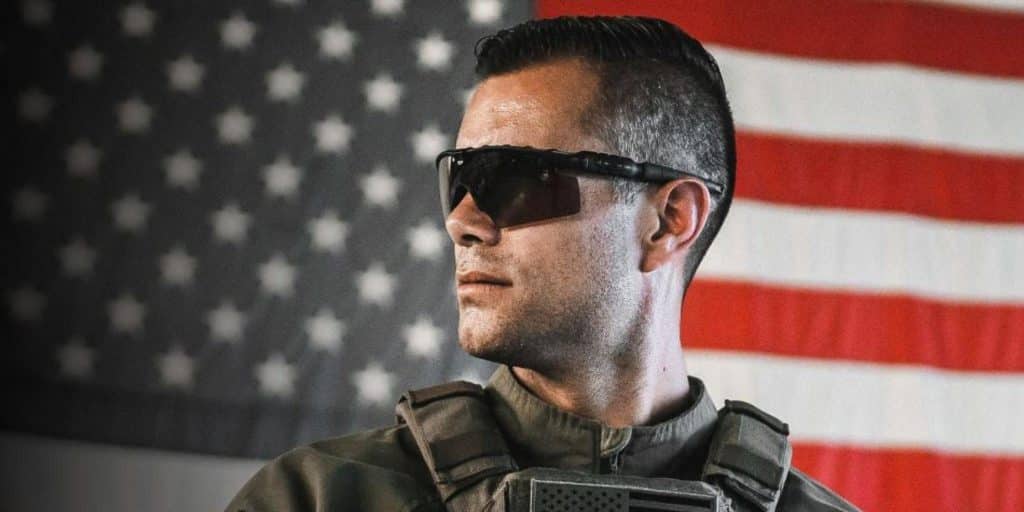 6.) Sunglasses
A proper pair of sunglasses is a practical investment for anyone who regularly spends time outdoors, making them especially apt gifts for Army graduates. Whether they're out in the field or down at the range, a soldier should be shielding their eyes with a pair that offers full UV protection, so look for ones specifically designed for this purpose. A rating of UV400 or higher means they'll block 99.9% of UV rays. Beyond that, there are many factors to consider when filtering your options. A pair with polarized lenses will shield out the sun without a glare. Consider looking for a version with interchangeable lenses, as well. This snazzy feature allows you to switch out the lenses for various lighting conditions. As for style, wraparounds ensure maximal sun protection and lend a sleek look. They also sit securely on the face and are less likely to fall off during periods of high activity. The obvious company to purchase from in this category is Oakley. The legendary brand is a partner of the U.S. Armed Forces, so you might even be able to snag a great deal on through the military at Oakley Standard Issue.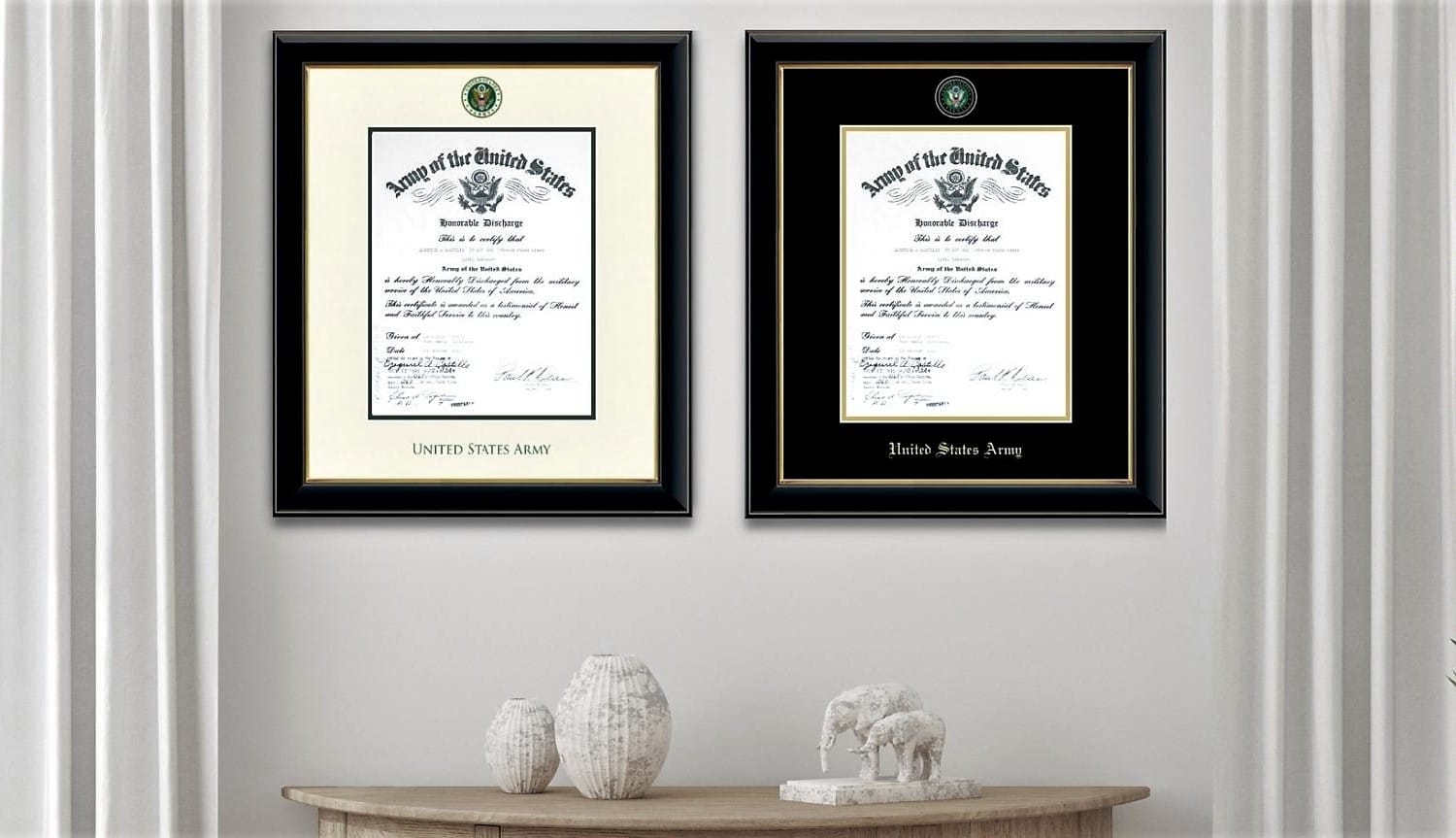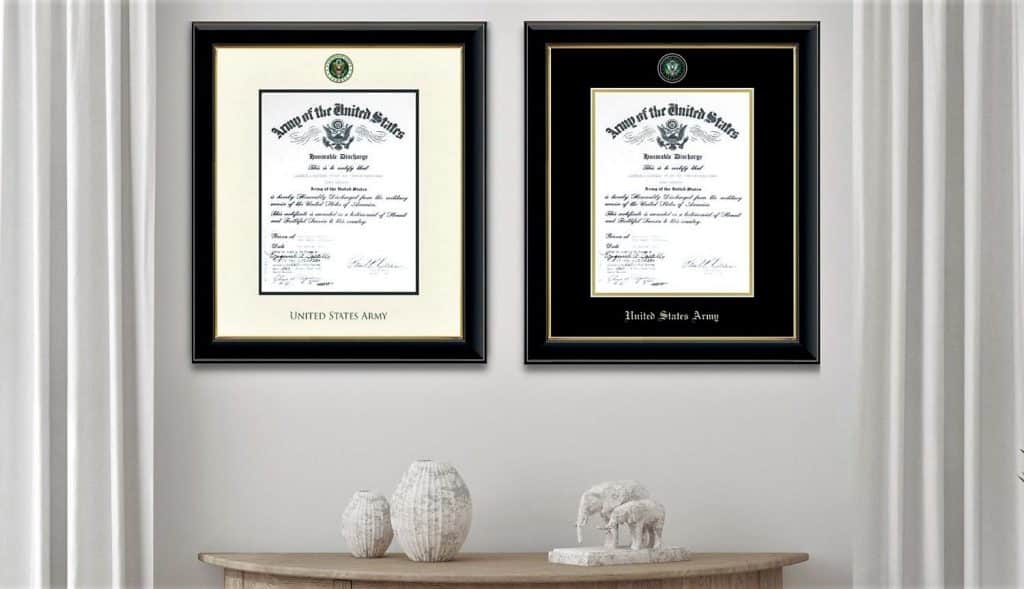 7.) Army Certificate Frame
More than just a piece of paper, your cadet's certificate is the hard-earned culmination of all the grueling work they put in during training! Show them how proud you are by giving them a certificate frame that will safeguard the mark of their achievement for years to come. Sure to impress, a gold engraved certificate frame will hang handsomely on any wall and convey to them just how special the moment is. For a more personalized touch, you can customize a frame with different hardwood moulding options, museum-quality mat colors, and personal engravings. 


8.) Watch
Being on time is paramount in the military. Having a dependable watch to rely on will make a soldier's life run more smoothly amid the hustle and bustle of Army life, so timepieces are ideal graduation military gifts! With so many styles to choose from, it's best to consider their unique lifestyle and type of job. As with every other gift on this list, durability and comfortability are key features to look for. They'll want something comfortable with a soft and adjustable band that can also take a bit of beating while they're in the field. Also bear in mind that if your soldier's military occupation specialty (MOS) puts them in a classified location, they will not be allowed to wear a watch with GPS capabilities. 
If you're looking to splurge, some famous American watch brands include Weiss, Vortic, and RGM. Because most of the big names in watchmaking have taken their business overseas, the few left in the United States are smaller operations and quite pricey. A few more affordable options, also American-made, are Shinola and Minuteman. The Minuteman A11 is a field watch designed after the classic U.S. Military WWII A11 and is sure to serve your soldier well both on and off duty. Even better, 10% of the selling price from each Minuteman A11 goes to a military/veterans charity. 
For a multipurpose pick, consider a fitness tracker that doubles as a pedometer and timepiece. Basic training and beyond, military life is all about pushing the limits, so a gadget that allows them to see and quantify all their hard work will be the perfect graduation gift. The more features, the better—a tracker with a step counter, alarm, and stopwatch in one will lessen the clutter in your graduate's fast-paced life. Something with a heart rate monitor that supplies measurable stats will also come in especially handy when they are training for their PT tests.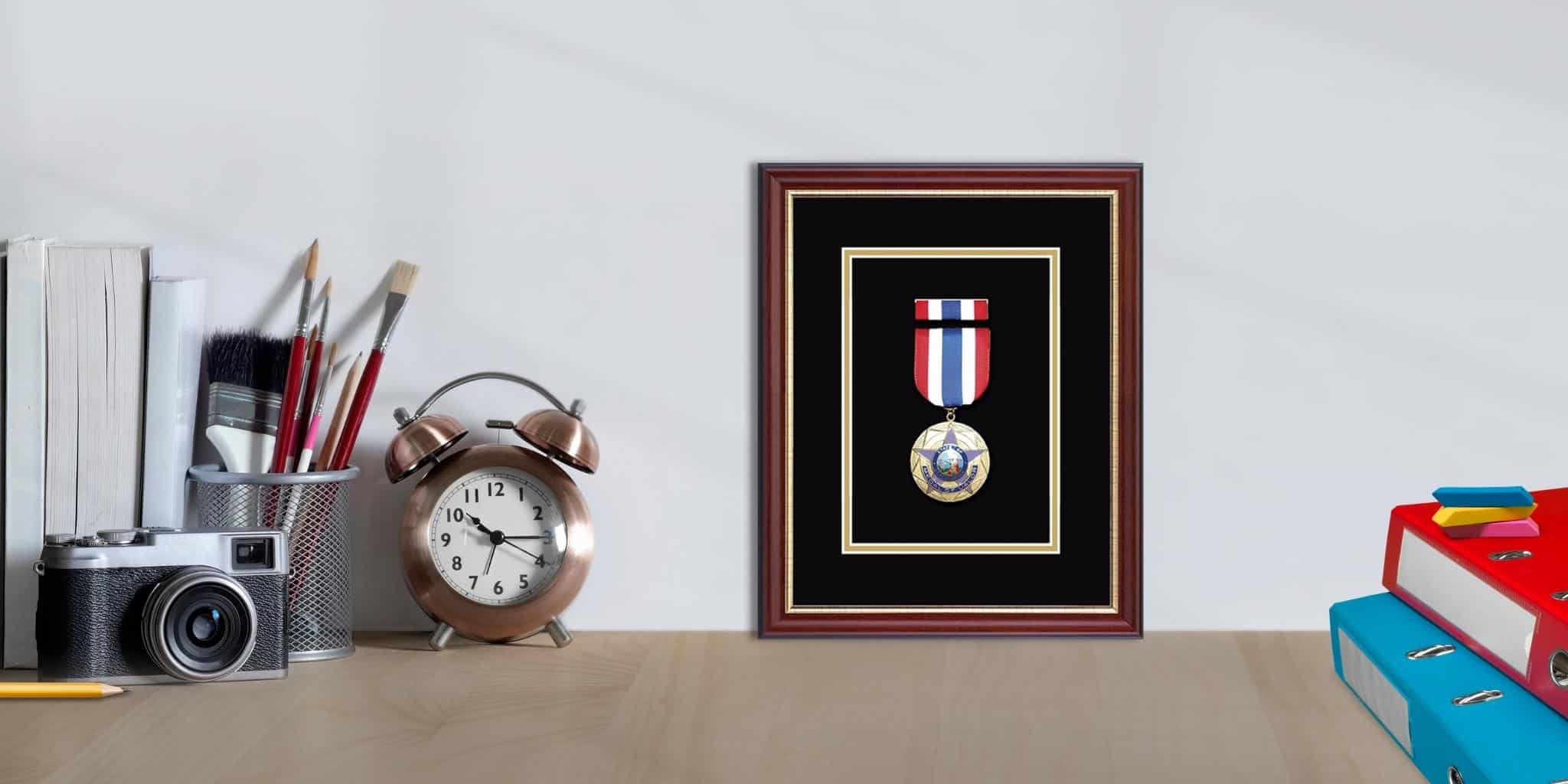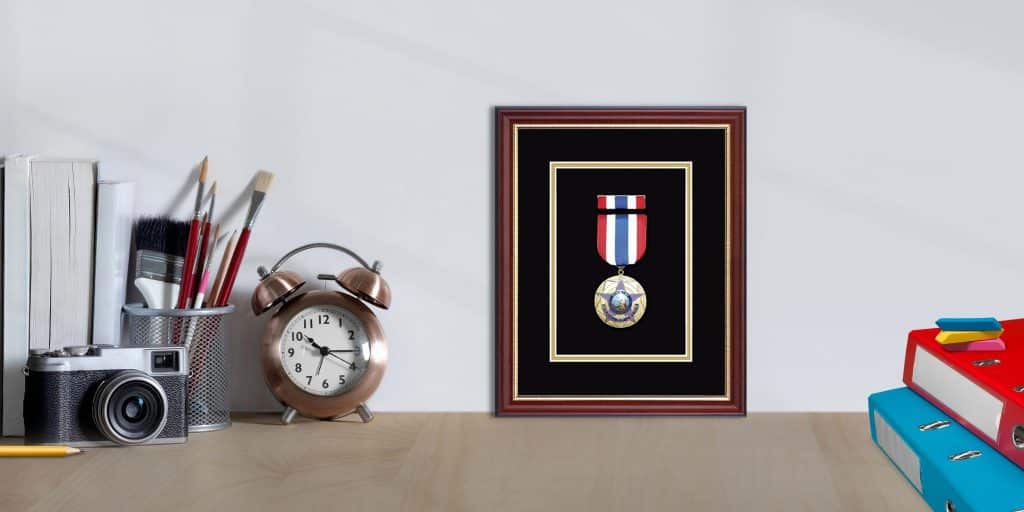 9.) Army Medal Shadow Box
Whether your cadet has already begun growing their collection of medals or is still working on receiving their first, our Army Medal Shadow Box will be just the military graduation gift for them. This is an investment piece they can carry with them as their accolades amass throughout their career. The black insert is covered with a Velcro-friendly material for easy attachment, so any memorabilia from an infantry blue cord to a Silver Star will find its rightful home behind the glass-front hinged lid.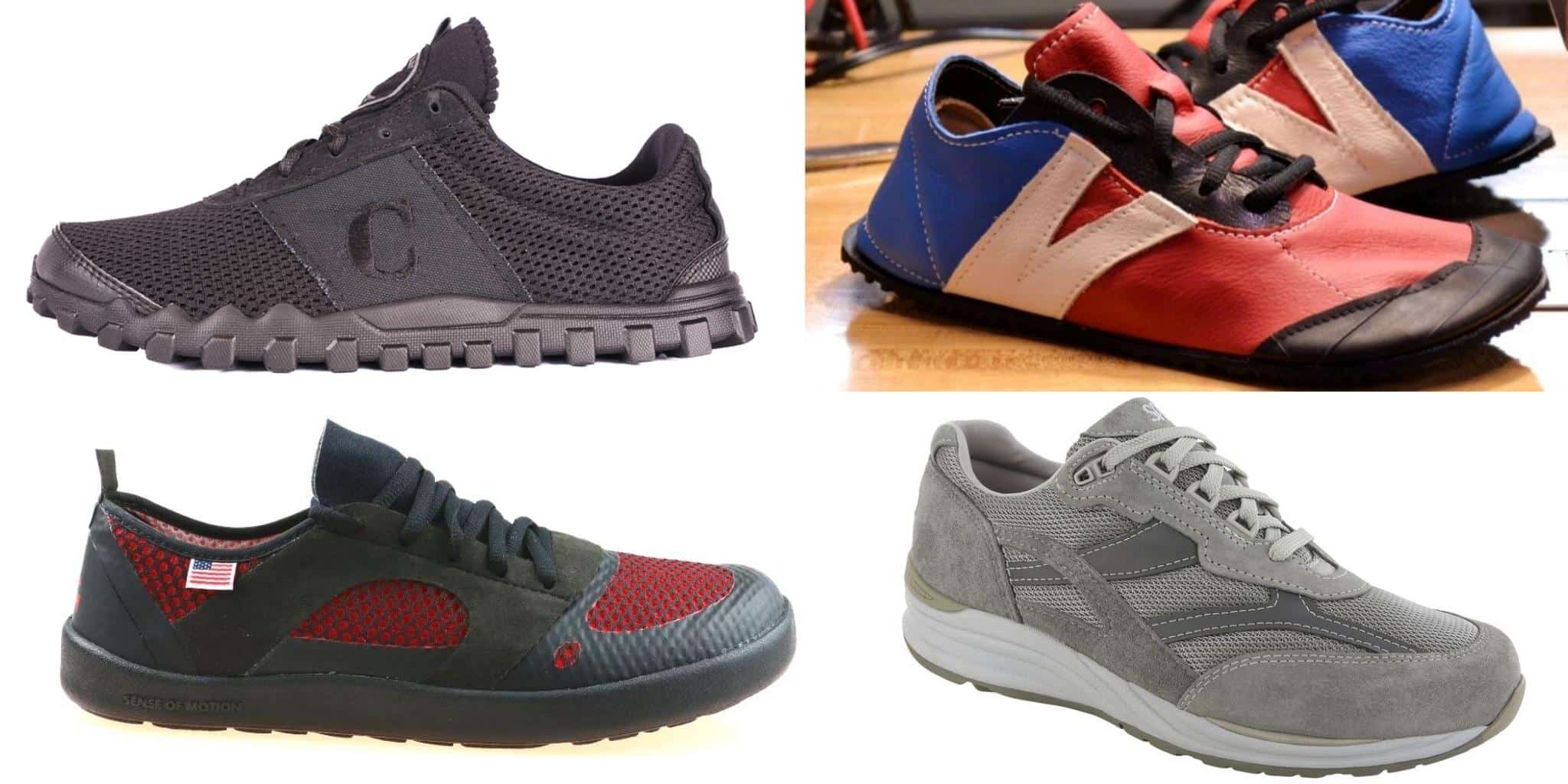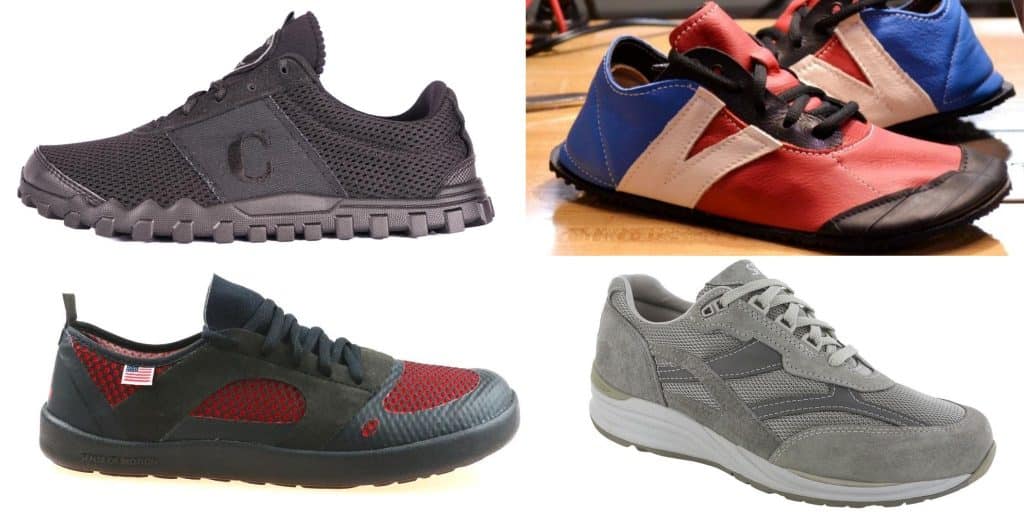 10.) Go Fasters (Sneakers)
Speaking of PT, it doesn't end after boot camp! The Army puts a lot of emphasis on physical fitness and your cadet's sneakers will continue putting in time even after graduation, making a reliable pair of running shoes the perfect basic training graduation gift. Your graduate will likely run on a wide range of terrains, but bearing in mind where in particular your cadet will be based can help you narrow down your options.
Unlike boots, sneakers did not become standard-issue in the military until 2017. Before then, when the military issued uniforms to new recruits, sneakers were not supplied and cadets were instead given a clothing allowance with which they could purchase their own. In a win for the Buy American movement, a defense provision was passed in January 2017 that required the military to provide American-made athletic shoes to soldiers. In a contract that totaled almost $80 million, New Balance, Propper Footwear, and San Antonio Shoemakers were appointed the military's primary sneaker suppliers. 
Other premier USA-made sneaker brands to browse include Carson Footwear, SoftStar, and SOM. Carson specializes in trail running shoes, and every pair is crafted with a flexible design to allow for a natural running style. SoftStar RunAmoc shoes are handmade in Oregon and have a minimal, zero-drop design. SOM Footwear also offers a variety of quality running, cross fit, and casual sneakers that are made in Colorado. San Antonio Shoes are made of tough, carefully treated leathers and designed to hold up through years of heavy use. Bigger names like New Balance and Reebok offer select styles that are made in the USA, as well, but be careful to check labels before purchasing to ensure you're buying from their made-in-USA lines.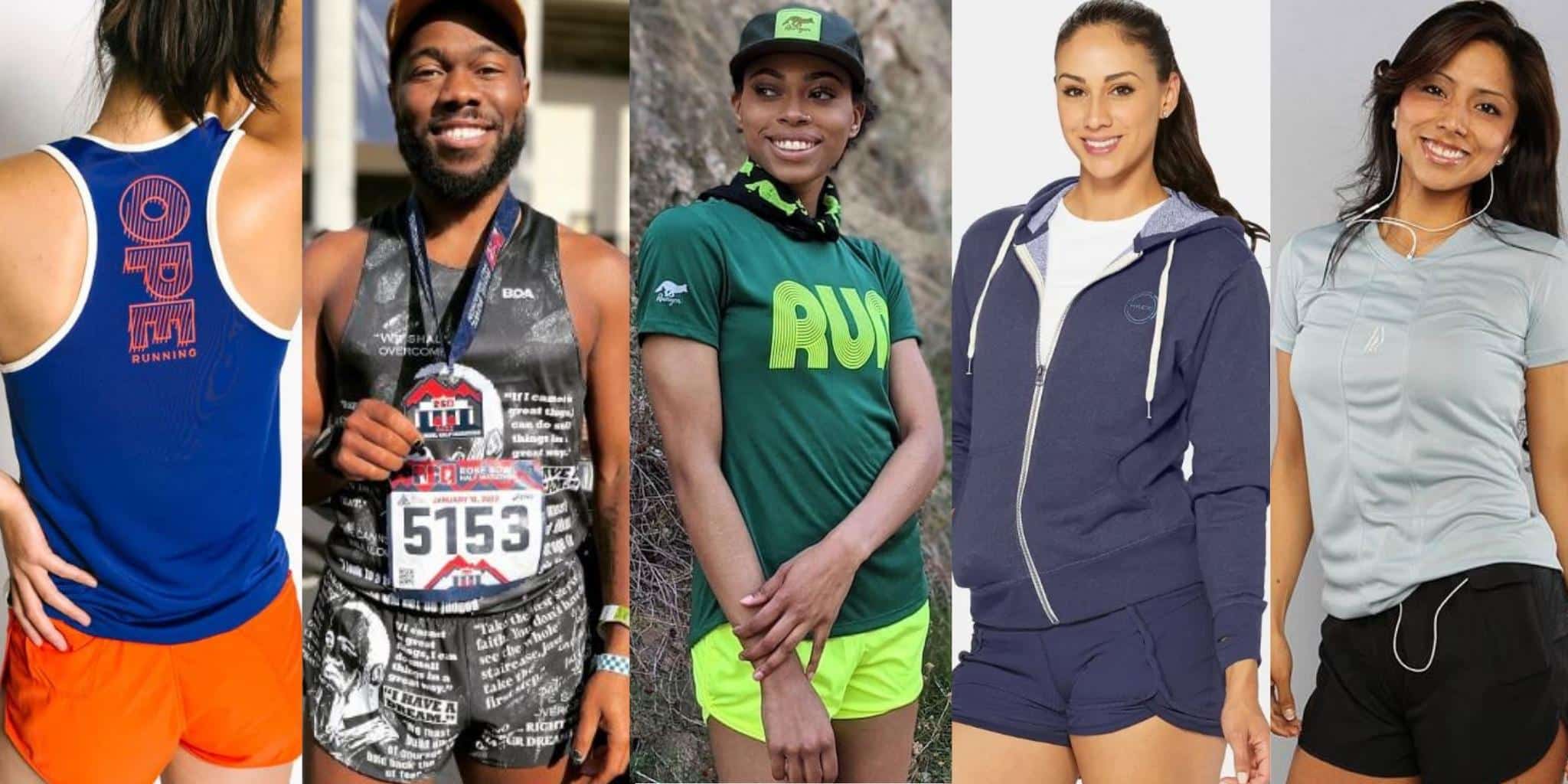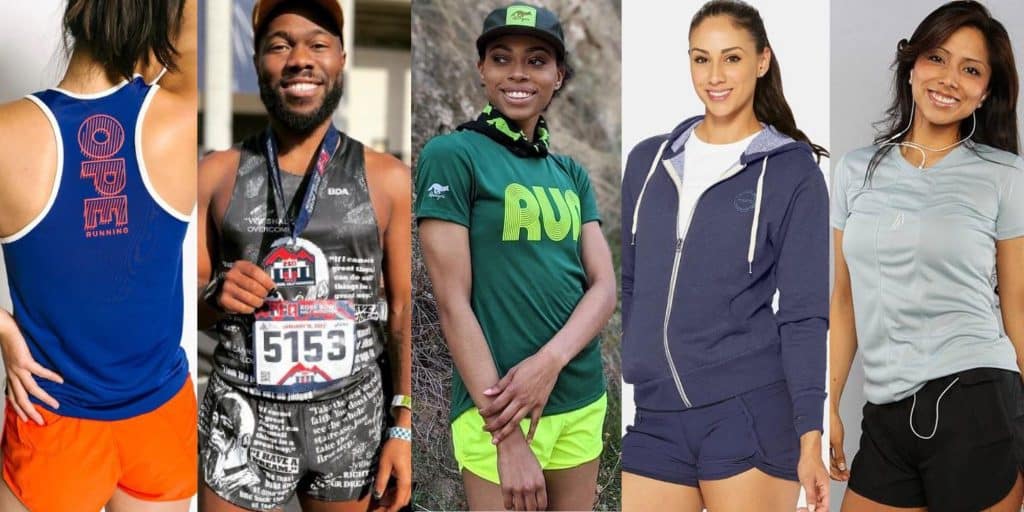 11.) Workout Gear
Some fresh workout gear is the perfect graduation gift to accompany a new pair of sneakers and will motivate your graduate to keep training. You can pick up cooling and moisture-wicking t-shirts and compression shorts from a popular American activewear brand like OPE Running. Their apparel is sustainably made, ethically manufactured, and comes in lightweight, recycled nylon fabrics. Backed by a lifetime warranty, BOA running shorts and apparel are also made in the USA. Committed to investing in American manufacturing, workers and jobs, Runyon produces outdoor fitness wear, including running shirts, tank tops, hats, and more. Other popular USA-made brands include Hylete, an official partner of the National Academy of Sports Medicine, and Race Ready, a brand created by long-distance runners.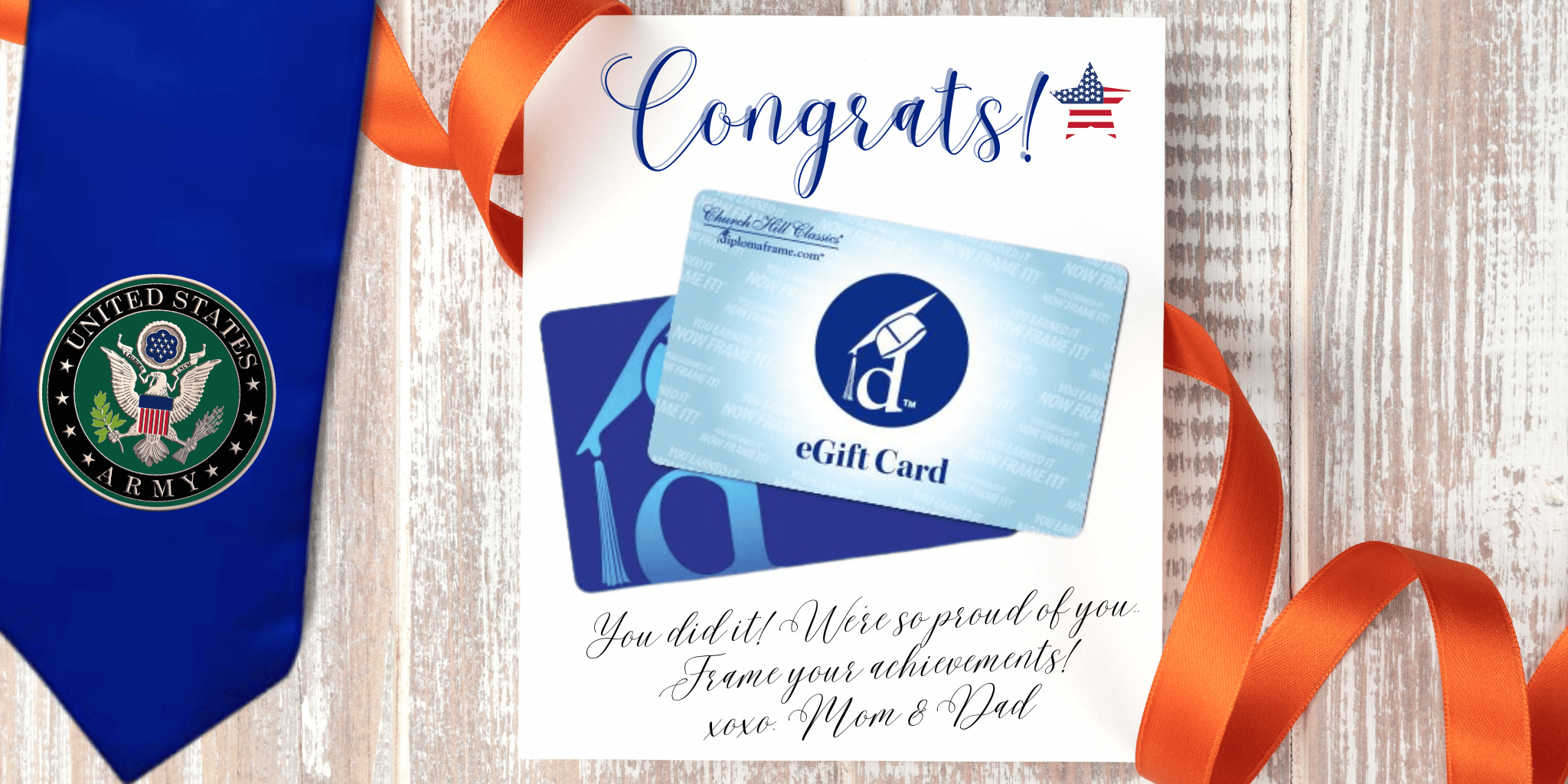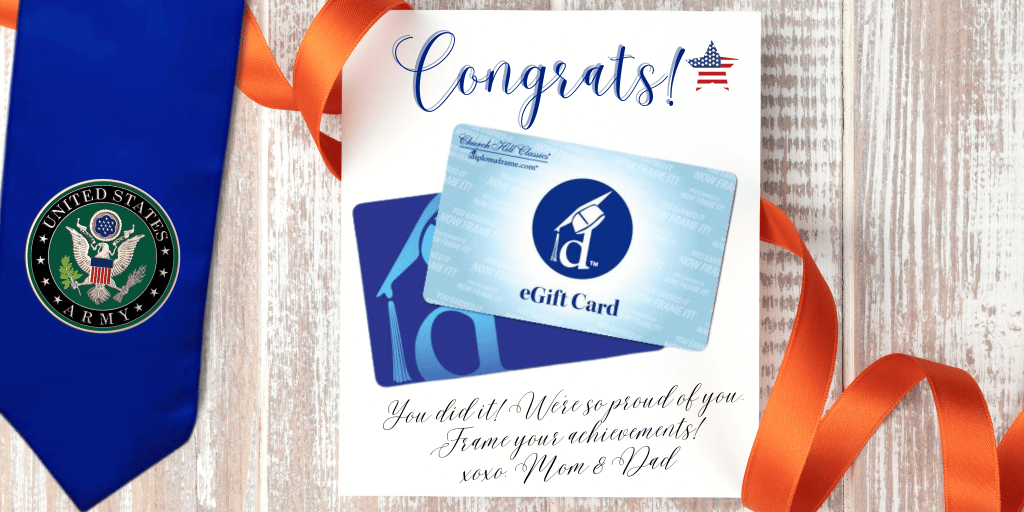 12.) Still Not Sure What to Get? Let Them Choose!
Whether you're left scratching your head because your cadet already has everything on this list, or you just want to ensure they end up with exactly the gift they want, an eGift card from diplomaframe.com is a safe bet. The convenience of a gift card allows your graduate to pick exactly what they want while still letting them know you care. This way, they can craft their own tailor-made certificate frame and choose their favorite moulding style, mat colors, and glass preferences, or pick the best style from our designs to fit their taste. The online framing options allow them to visualize their certificate frame before buying it, so they're guaranteed to love the finished product! eGift Cards can also be emailed or printed out in minutes, making them great last-minute U.S. Army graduation gifts.