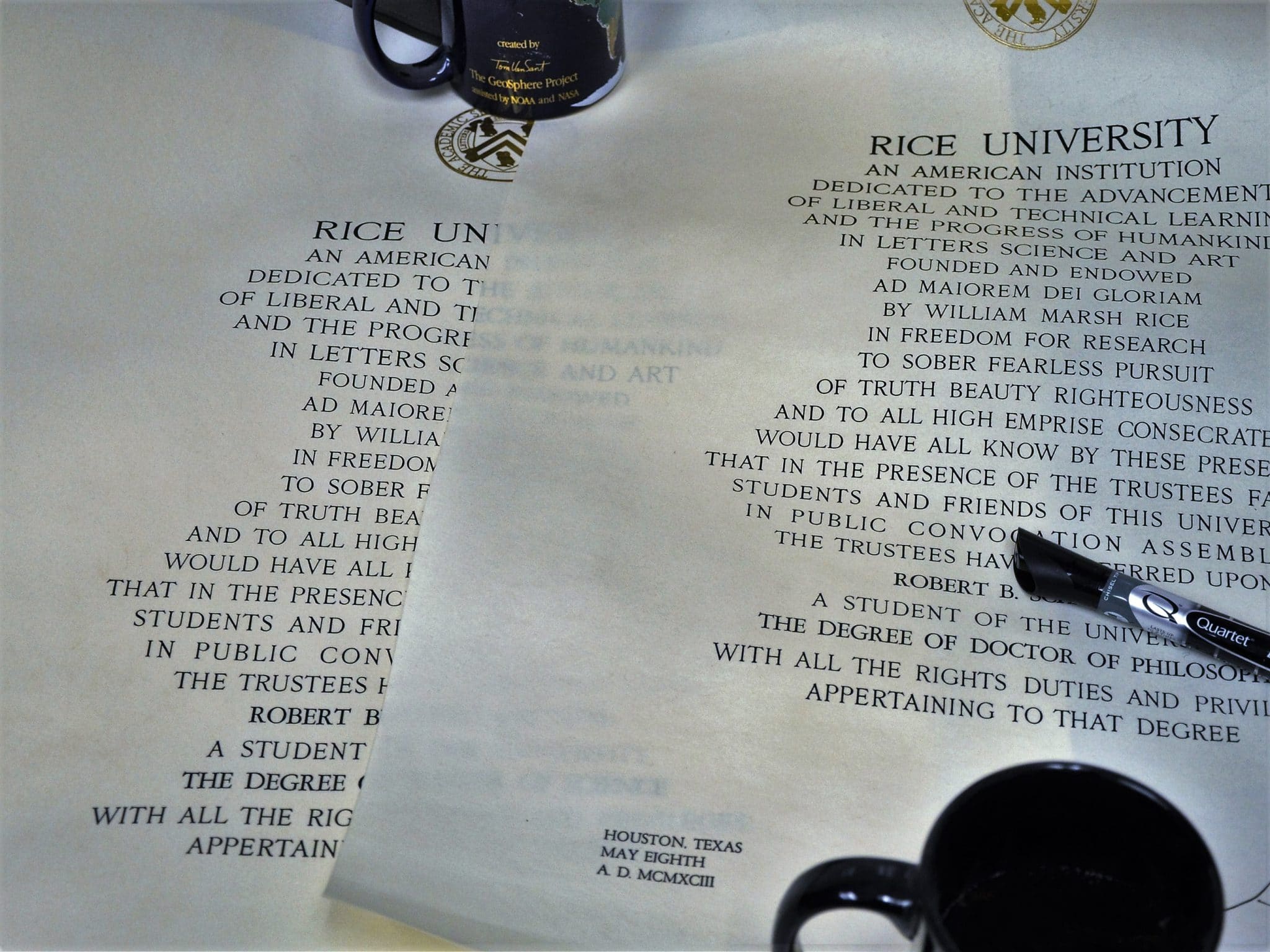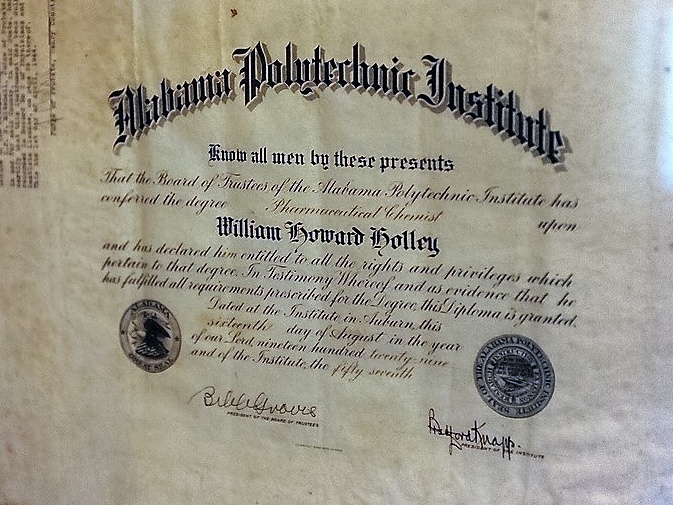 Most diplomas and certification documents today are printed on archival paper produced from treated pulp or rag (cotton). If you have a diploma that is fairly old, it could be made with sheepskin or parchment.
Parchment is a thin material that's made from sheepskin, calfskin, or goatskin. It's stretched, scraped, and dried under tension to create a stiff white, yellowish, or translucent animal skin. The finest and highest-quality parchments are called vellum. A sheepskin document has a sheen that's greater than the polish on typical matte document paper. Sheepskin tends to be more translucent and is prone to slight buckling or waves that are more noticeable than what is seen with paper documents. Buckling may occur in sheepskin diplomas and is considered normal when exposed to changes in humidity.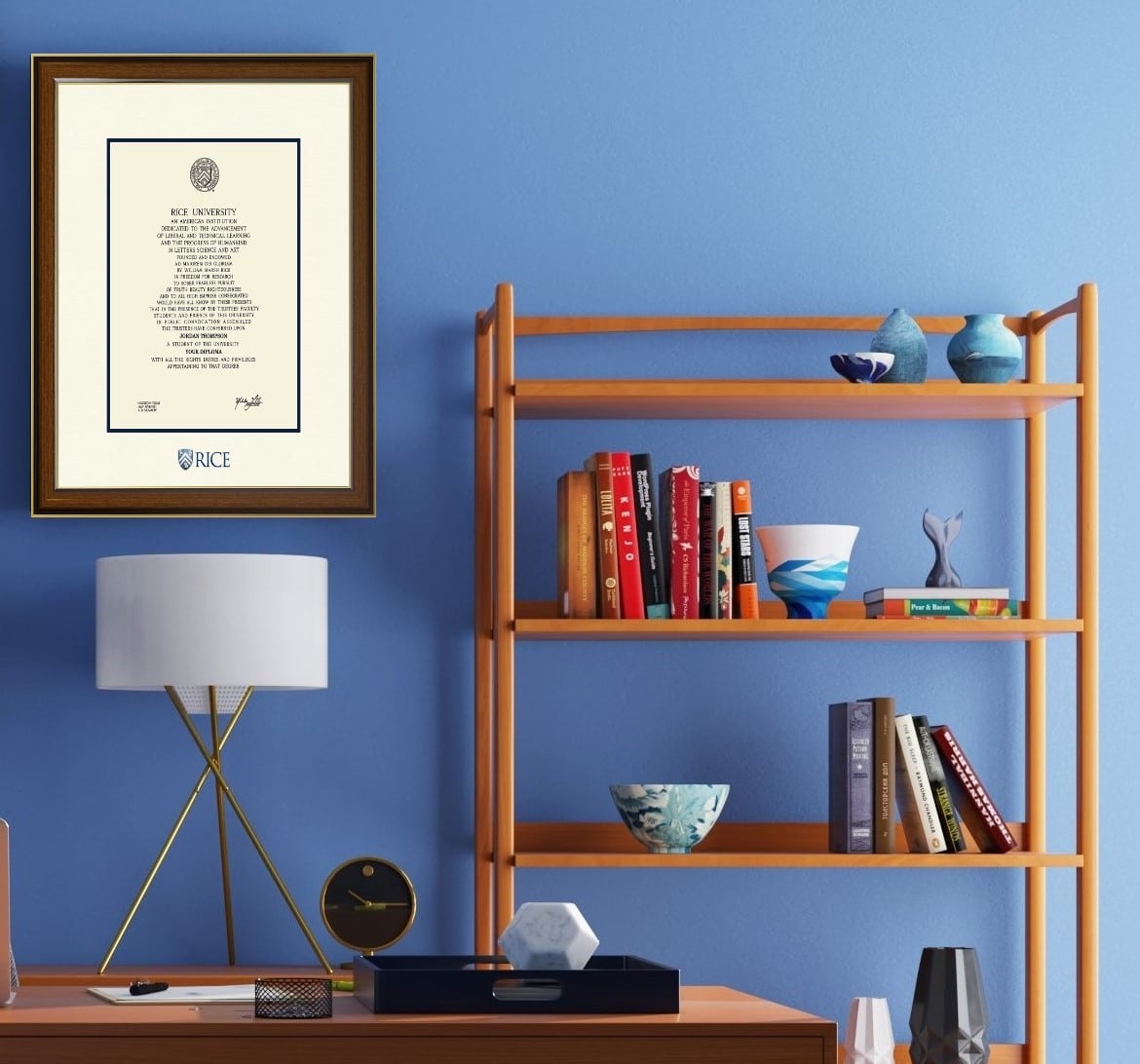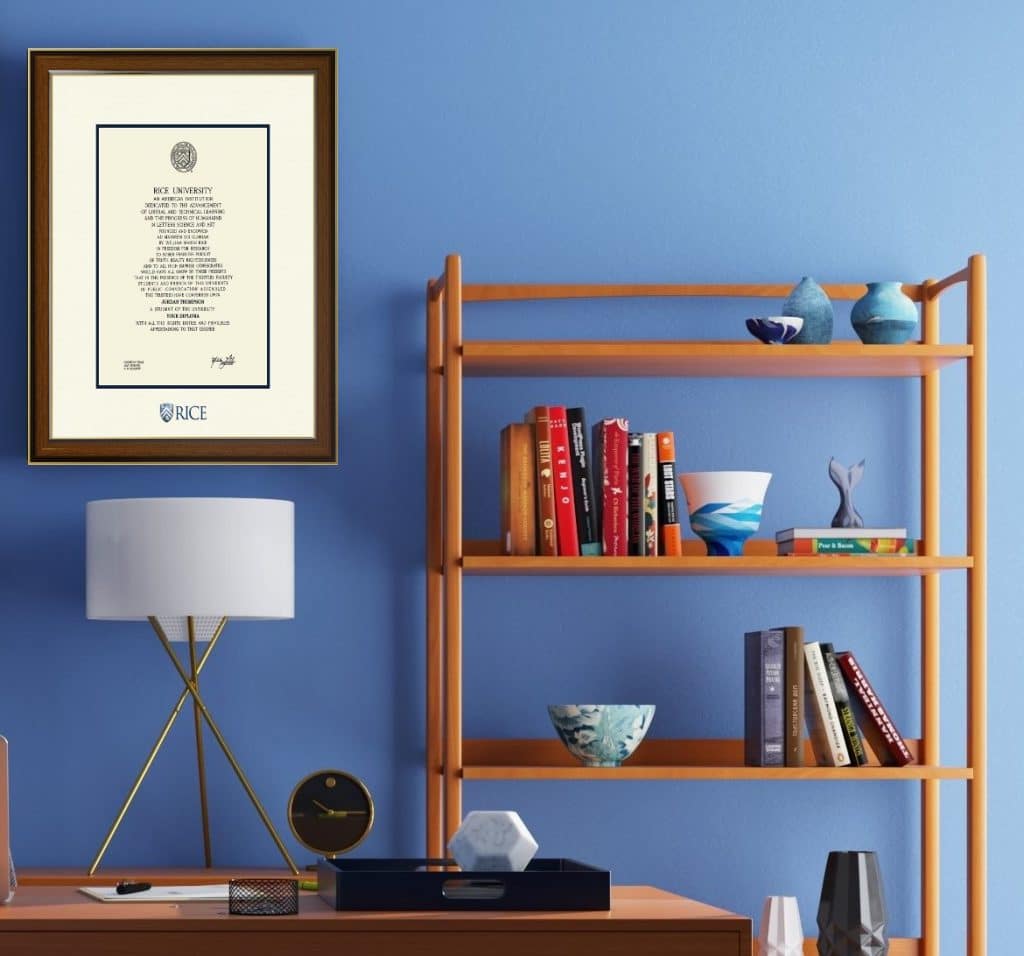 When it comes to framing, it's essential to use archival mounting materials recommended for sheepskin. Mounting a document to keep it permanently flat by using heat or adhesive methods is not recommended.
Many mounting procedures are irreversible, non-archival, and can cause discoloration or damage over time. In the case of sheepskin or parchment, do not try to iron it flat. The sheepskin can curl, melt, and be easily be destroyed by heat.
Museum Mounting Methods
Documents, certificates, and diplomas made from sheepskin should be treated as fine art, using conservation-quality backing board and mounting materials that are acid-free, lignin-free, and reversible. Two museum mounting methods for sheepskin diplomas include professional hinging with wheat starch and Japanese paper on lignin-free 4-ply board and application of archival corner pockets and/or mounting strips.
The document should be given room for natural expansion in response to humidity and natural temperature changes. Slight buckling of the skin from natural atmospheric and humidity changes is considered normal for valuable documents. While it is not the preferred mounting method, in certain circumstances where the sheepskin has been rolled and stored in a small tube, heat mounting by an experienced custom framing professional is an option. It's done on a lower temperature setting with archival tissue that is reversible with heat.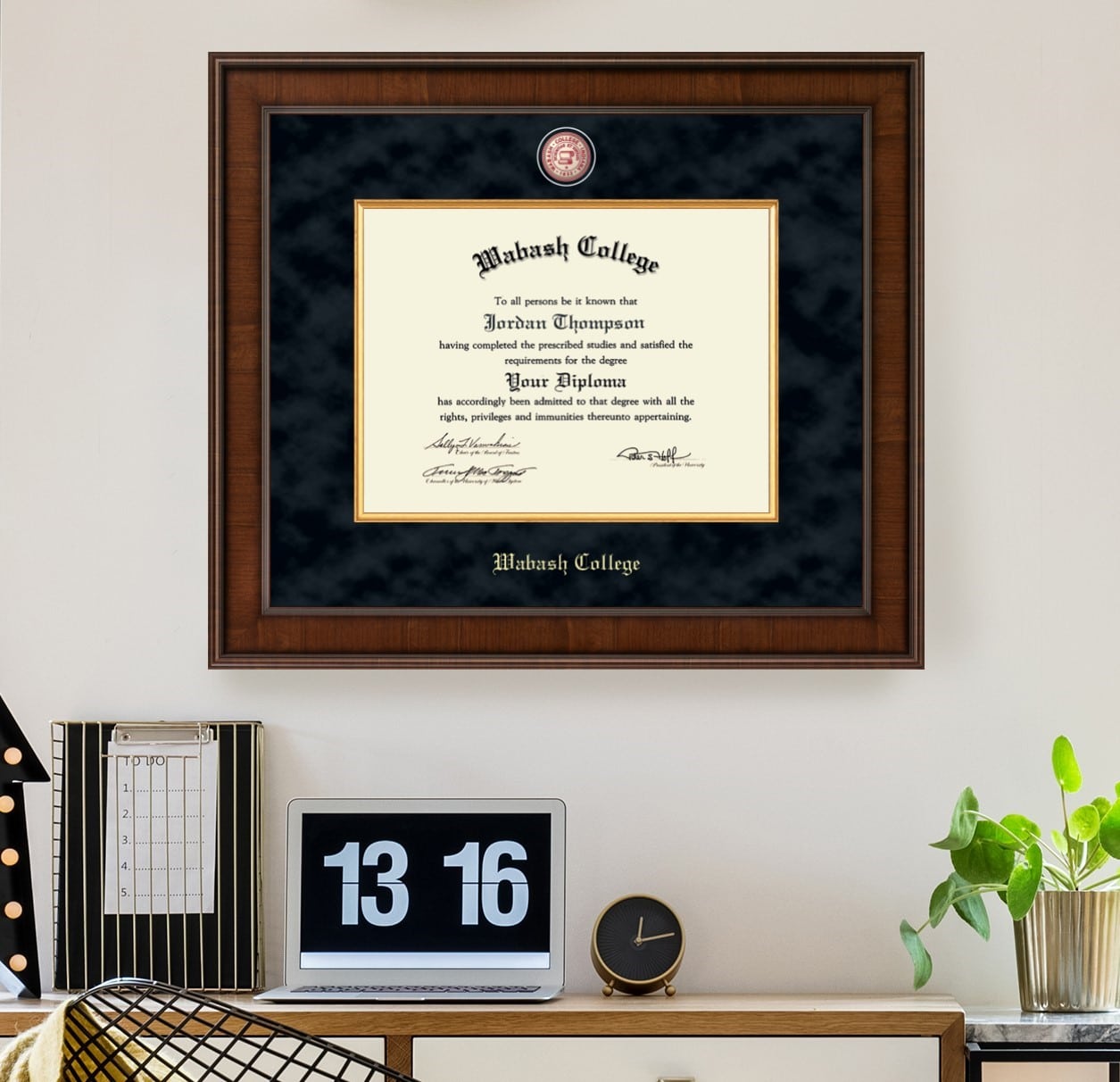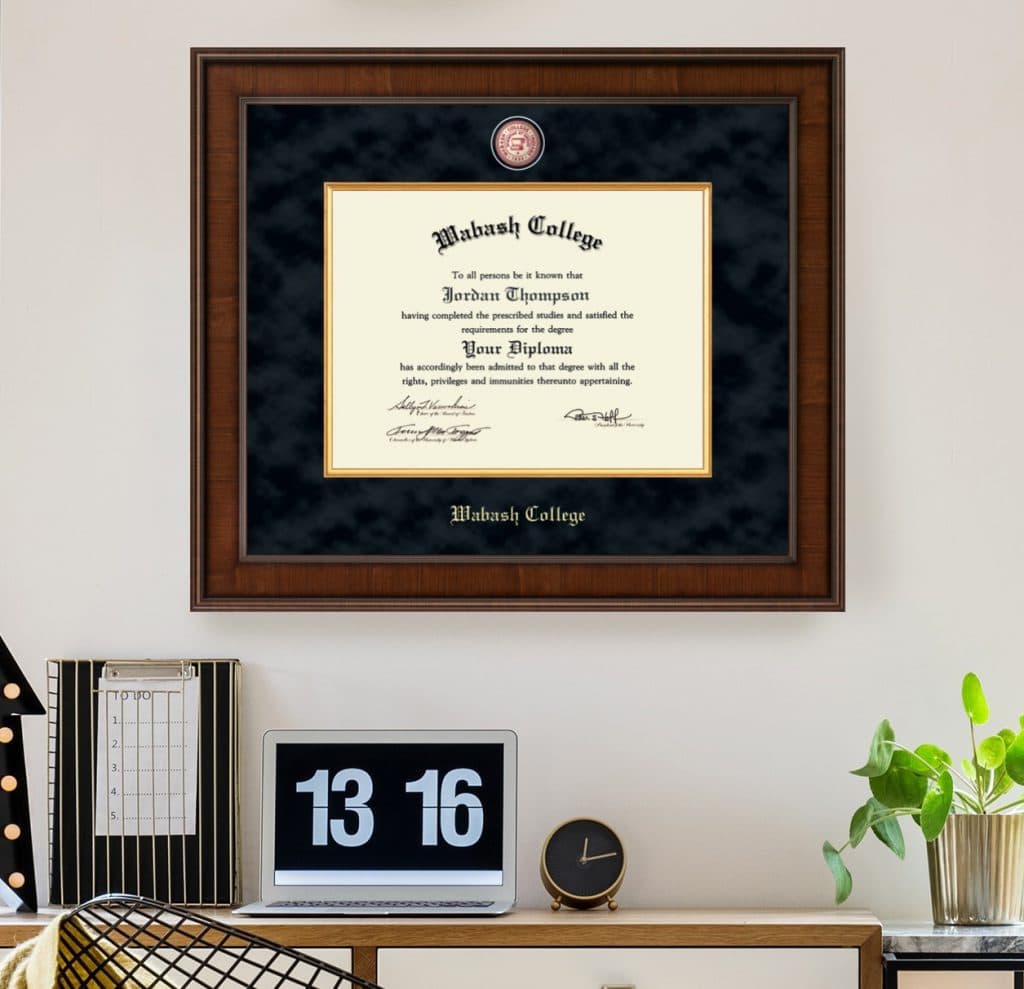 In framing a sheepskin document, it's important that a conservation-quality window mat be used to keep the edges of the skin from curling up and touching the glass. If the document is allowed to be in direct contact with the glass, humidity can cause it to stick to the glass and create irreparable damage. Choose a high-quality frame that you really like.
If in doubt about framing a sheepskin or parchment diploma, seek the advice of a Certified Picture Framer with the CPF designation through the Professional Picture Framers Association (PPFA). Visit PPFA's website for more information or locate a qualified framer for any questions you may have. If you have a sheepskin document that needs to be repaired or cleaned, consult a conservator who specializes in this field. To locate a conservator in your area, call the AIC (American Institute for Conservation) in Washington, DC at 202-452-9545.
Need a Frame?
To avoid irreversible damage to your sheepskin or parchment diploma, frame the diploma with museum-quality materials. Church Hill Classics (CHC) offers professional-quality custom diploma frames to showcase your achievement. CHC frames meet the Library of Congress standards for document preservation. Search for your school to view full product selection or design your frame to create your perfect frame.