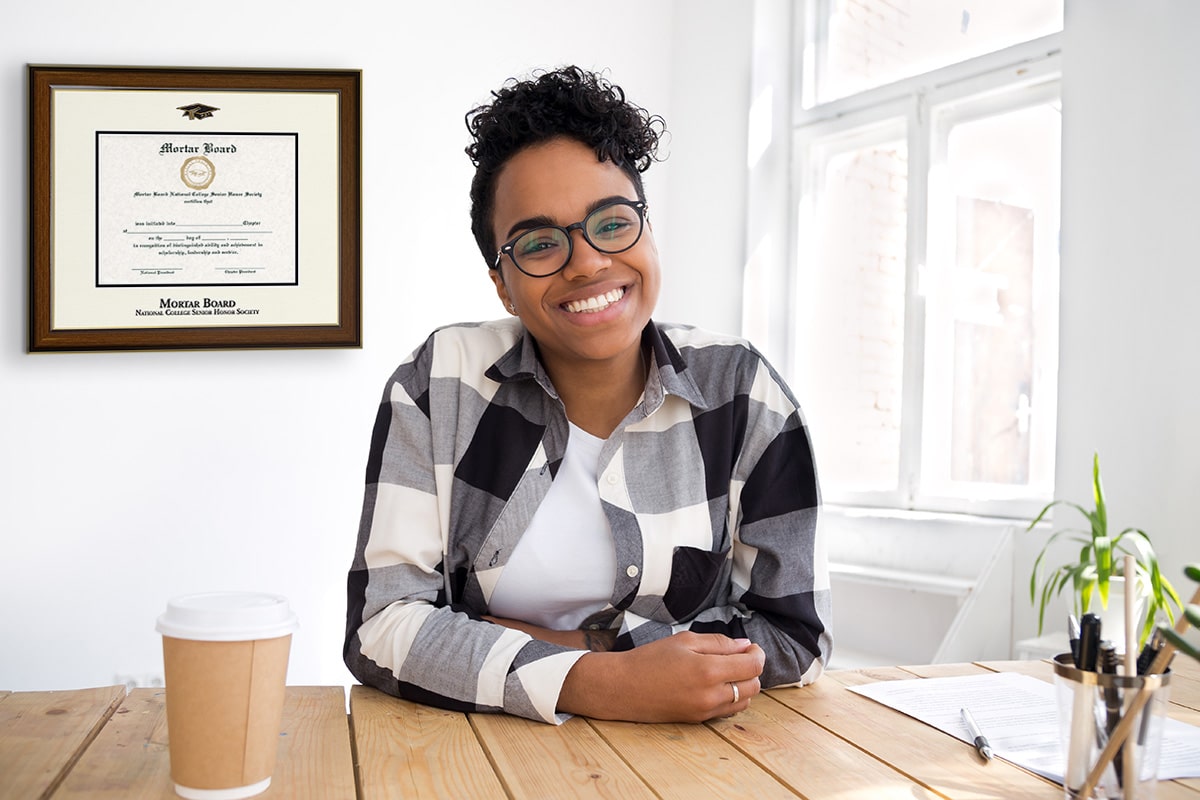 Not everyone is fortunate or talented enough to receive a top-notch college education, and even fewer students actually manage to excel in their courses. If you happen to be one of the rare few, though, chances are that you've already been or will soon be approached by honor societies.
Just in case your favorite honor society hasn't contacted you yet, there are certain tips and tricks you can use to help ensure their interest in you. In this blog, you'll learn time-tested strategies for getting into favorite honor societies like Phi Kappa Phi and Beta Gamma Sigma, as well as why you should consider getting into one in the first place.
Joining an Honor Society: Why Should You Care?
If you have a high GPA in college, then you're also intelligent enough to know that you should be particularly careful about how you invest your precious time. Therefore, the question here should be, what does a high-achieving student have to gain by joining an honor society?
Making Connections
You can find friends even without having to join any special clubs, of course, but the chances of your fellow honor society members being on the same wavelength as you are definitely much higher. Besides, friendship is not the prime goal of socializing and joining a club of elite students.
To a college student, very few things are as important for building a sound future career than making important connections. Being in a place that only houses talented young peers, seniors, important faculty members, and former students who are now well established, an honor society, such as National Society of Collegiate Scholars, is the best place to find those important connections while still in college.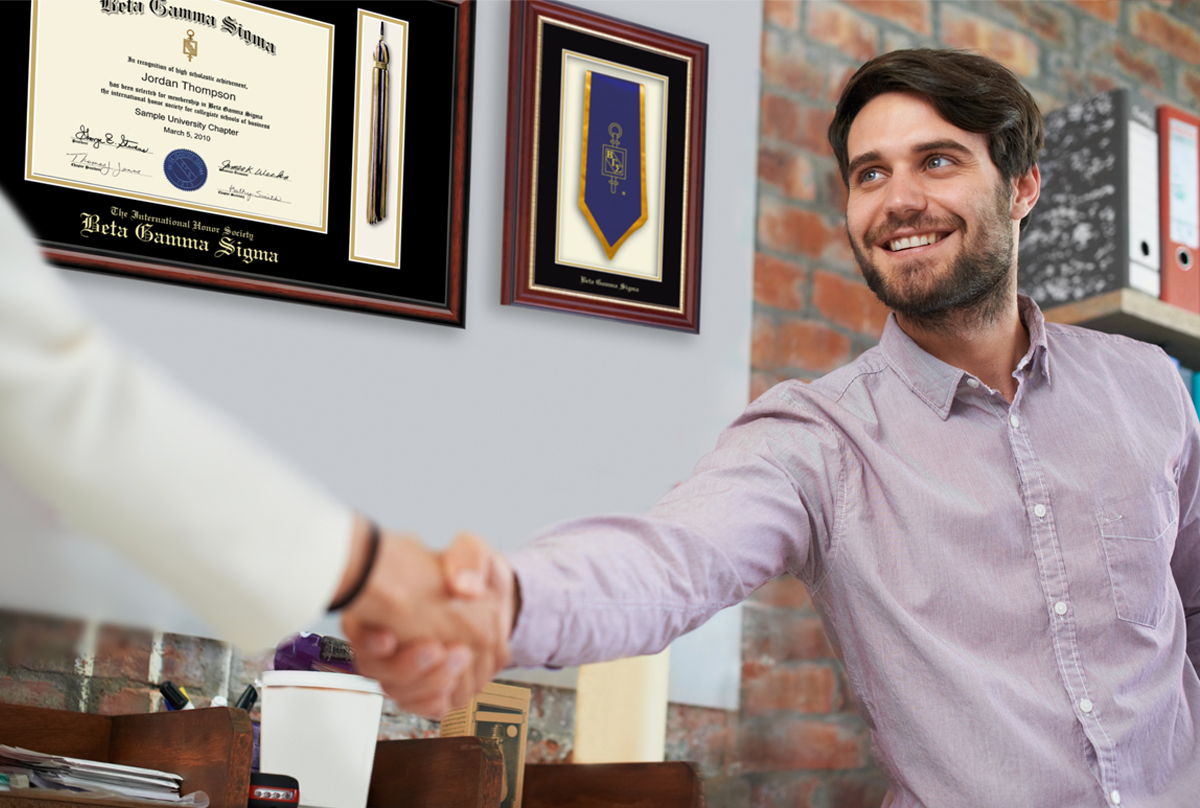 It Strengthens Your Resume
Academic achievements are a major part of any resume, and without the right ones on there, getting the desired job would be impossible. However, even when you have the qualifications, the job market can be extremely competitive.
Therefore, students should be looking to further reinforce their resumes in any way that can help them stand out from the competition. Joining a highly regarded honor society can do exactly that for your resume because of the following:
The recruiter/owner/manager could himself/herself have belonged to the same honor society.
Even if they were members of a different honor society, chances are that they will be impressed that you too were accepted into an equally prestigious club.
Being a part of an honor society usually comes with some extracurricular achievements as well, so that will further strengthen your resume as a whole.
The company will know that you already are a team player.
Just make sure that you actually have some achievements that can be deemed as extracurricular activities, since simply mentioning that you were in an honor club at college won't do much for your job prospects in most cases!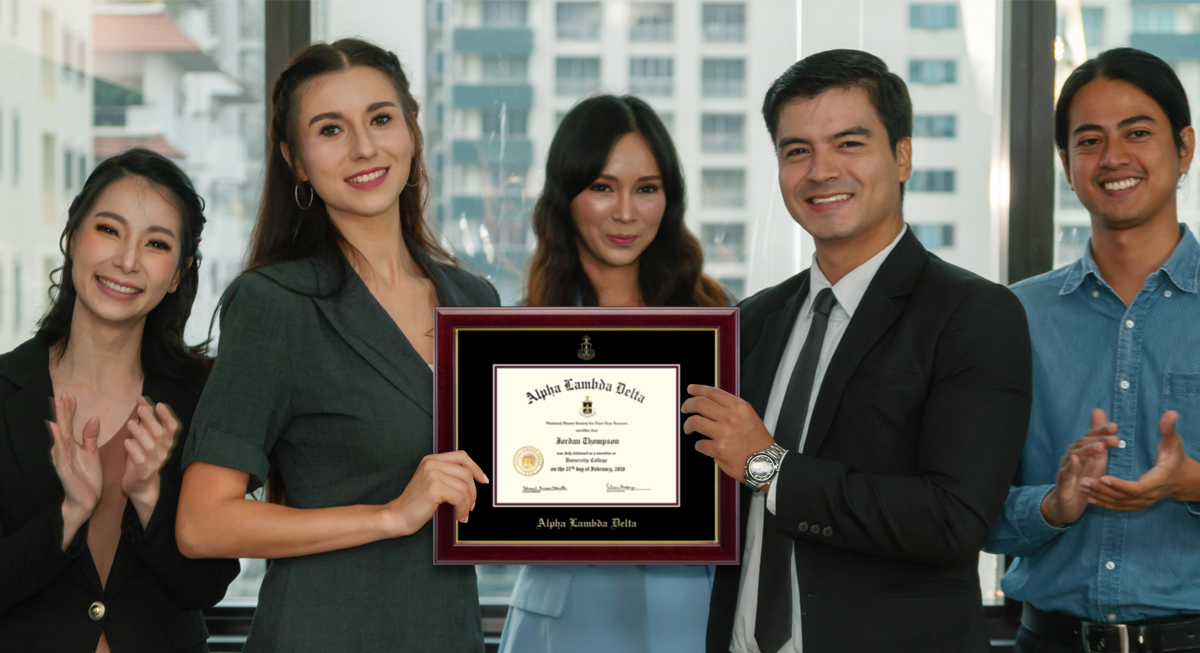 Benefits of Honor Societies
The specific benefits will be exclusive to the particular honor society that you finally decide to join, but you can expect perks along the following lines:
Exclusive employment opportunities
Scholarship programs for national and international education
International career prospects
In many ways, joining an honor society is a clever move that can help you progress faster and better in life, as it can help you reach places that could prove to be particularly difficult destinations to get to without some assistance. Even more than that, perhaps, is the sense of accomplishment that comes with an honor society membership. You are invited to become a member of an elite group, but not because of any other reason apart from the fact that you are exceptionally talented and hardworking.
Just having that framed honor society membership certificate on your wall at home or on the desk in your office will forever serve as a clear reminder of your true mettle and potential. It will give you confidence in yourself when you need it and will instantly impress clients and guests alike when they see it.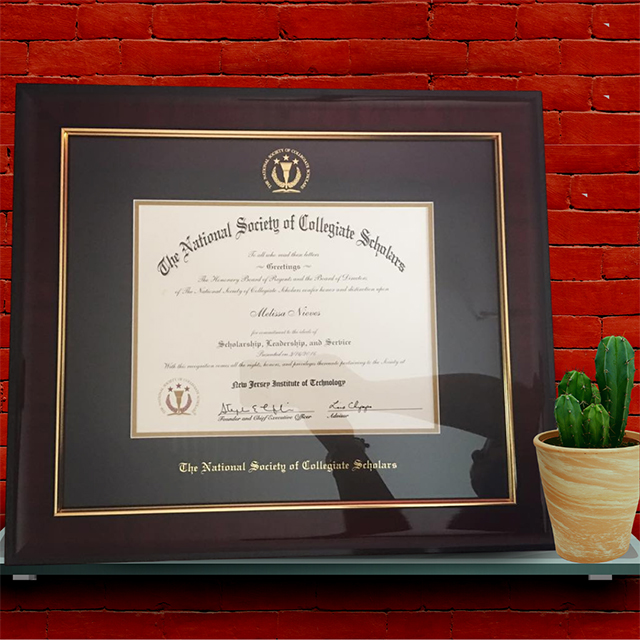 How Do You Get There?
For those that did not have a clear idea regarding why joining an honor society is seen as such a privilege previously, things should begin to make much more sense now. But what about the actual process of getting invited? How do you join elite clubs such as the National Society of Collegiate Scholars, Delta Mu Delta, or Mortar Board?
Although each individual honor club will have its own specific set of requirements, most of them do share certain common prerequisites. To join a respected honor society, you'll need to fulfill those obligations, and the following tips will help you to meet those requirements and be prepared in advance.
Understanding the Pillars
The Pillars are the core values on which an honor society is founded. Therefore, a candidate's potential for joining the society will be judged primarily on those values first. For example, the National Honor Society holds the following four as their Pillars:
Character, Cooperation, reliability, consistency, discipline, empathy, and honesty
Scholarship, Higher than 3.0 (or 85) GPA will be necessary to become a member and avail the benefits
Service, Volunteer work as a student, for the benefit of society/school/college
Leadership, The ability to lead others, suggest improvements, and find solutions for different scenarios
Phi Beta Kappa, on the other hand, puts most of its focus on specific academic excellence and specializations, but there is also the fifth stipulation of morality and friendship to consider. As mentioned previously, the rules, stipulations, and requirements will differ depending on the honor society that you want to join. However, they will all judge your potential as a candidate on the basis of spotless, exceptional academic records, impressive extracurricular participation, and proven strength of character.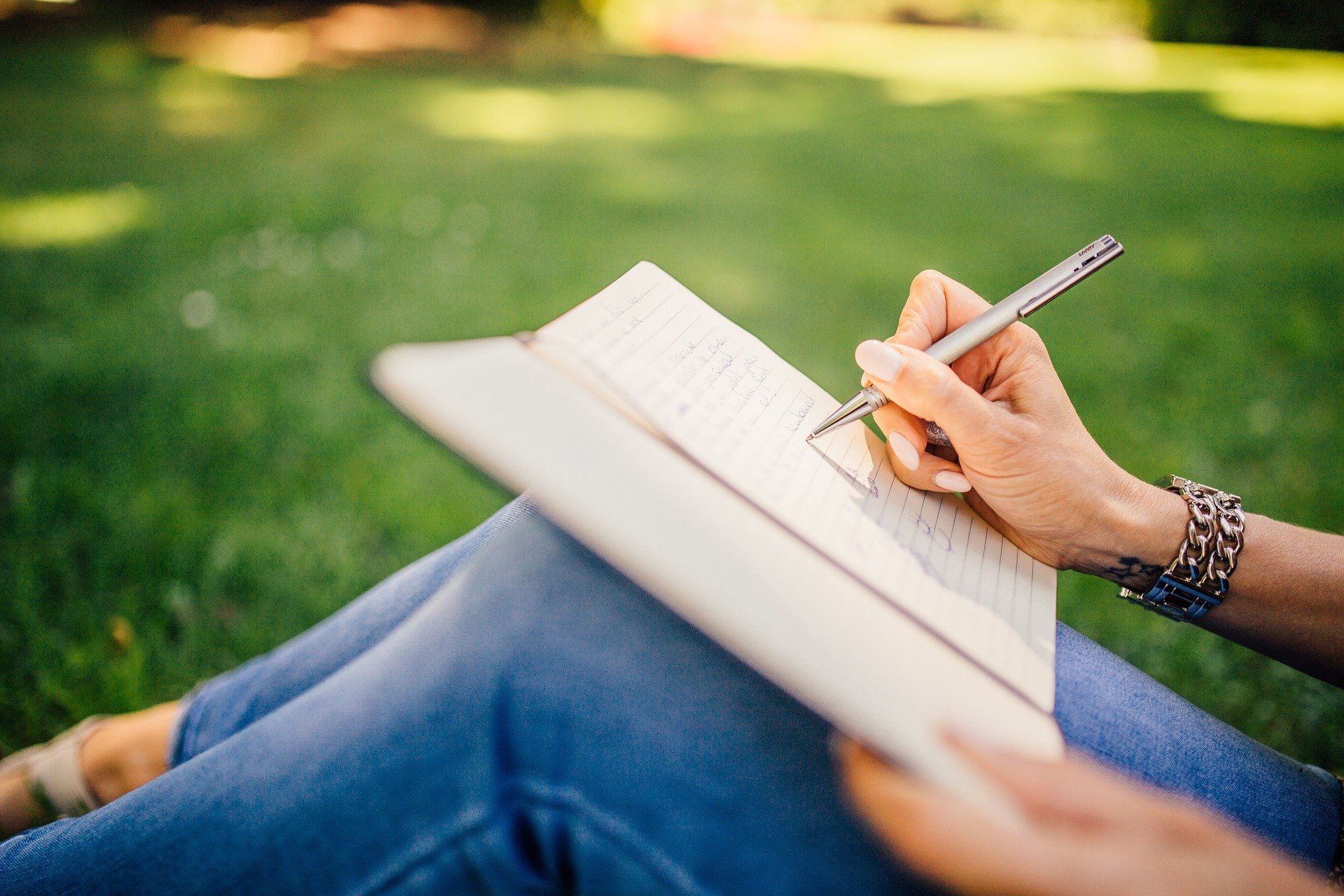 List, Estimate, and Compare to Find the Right Honor Society for You
Understanding the core values and basic requirements are important because it will help you to methodically complete this next step:
Create a list of all the honor societies that you want to join.
Dedicate a section to each of those club's every requirement and value.
Compare your own values, achievements, goals, and academic records with each of the required sections.
Shorten the list further by creating a new list of clubs that feel like the best matches.
If you're lacking in extracurricular activities but still have time, consider getting a few volunteer activities under your belt before applying.
See if there is any academic slack somewhere that you need to pick up on immediately.
As it's a proven method to both evaluate your performance and find out about the requirements of your dream honor society, we suggest you start this process as early as possible. In case you are lacking in academics or elsewhere, the more time you have to pick up the slack, the better.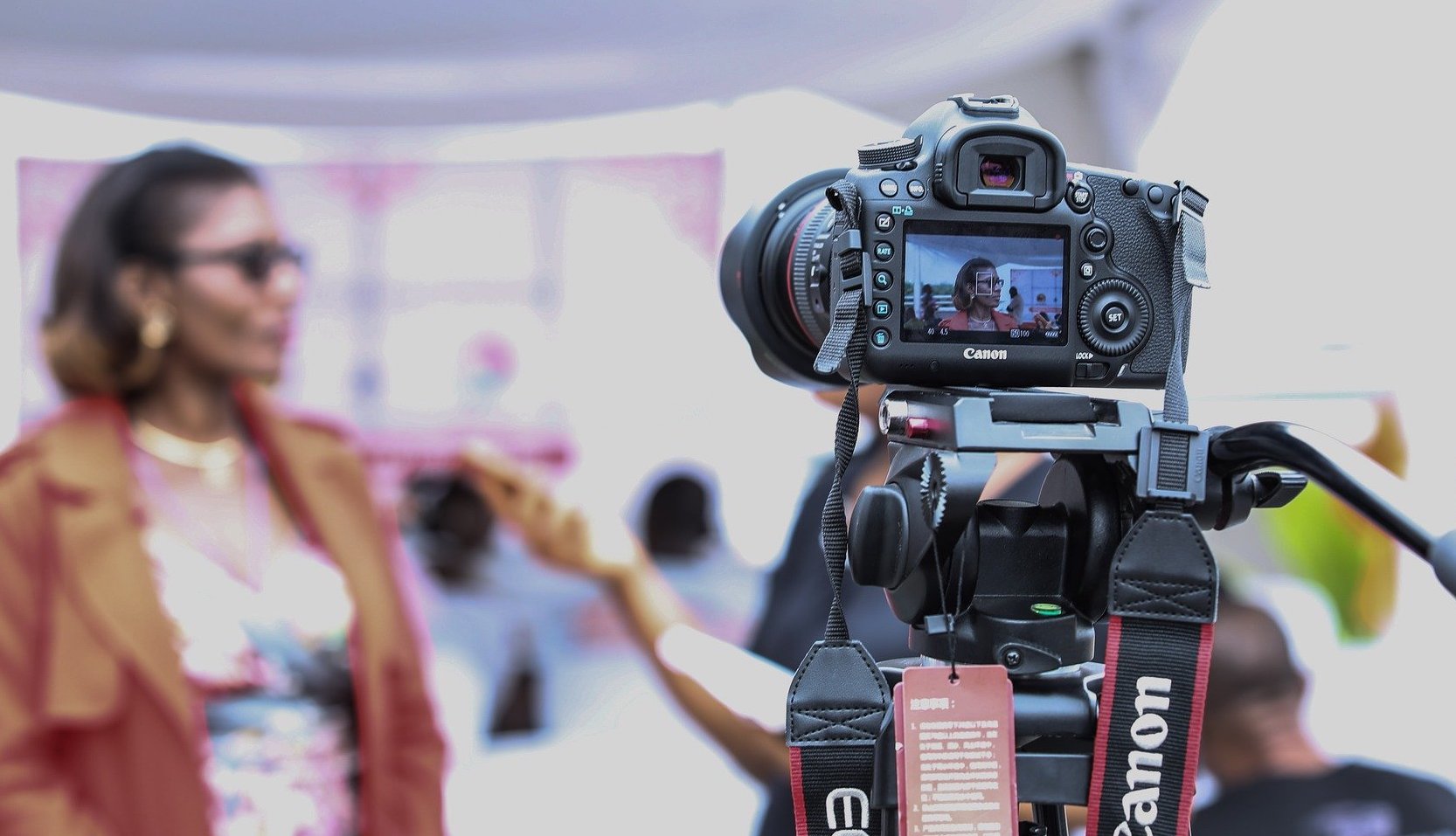 Recommendations from Important Public Figures
Even if you fulfill the basic requirements, there's no guarantee that you'll be offered an invitation or that your application will be accepted. The simple reason for that is the competition. Yes, the top honor societies are clubs that a lot of students want to join, which makes every membership position a highly coveted one.
In such scenarios, a letter of recommendation from an important public figure can do wonders to improve your chances of being accepted or invited. Do keep in mind that some honor societies may not like seeing a letter of recommendation at all, while others may not like the specific politics/ideas/reputation that the recommending party embodies.
Stay true to your high intellect and do your own research beforehand! Testimonials are only beneficial if the recommending party is considered to have a stellar reputation that reflects the club's own core values.
Build Connections Even Before Admission
One of the main perks of joining an honor club is the opportunity to build connections with talented young peers and established former students, who often remain in touch. However, you should consider networking with honor society members before you even apply. Simply find and ask one of the senior members to tutor you in a specific subject. It can have the following advantages:
Members are often willing to take up tutoring offers because it helps them meet their community service goals.
After building a good rapport with the senior student, you can ask for inside info and tips for joining the society.
If you're really lacking somewhere, chances are that a talented member of a respected honor society will actually be able to help you improve.
If they're impressed with your work ethic, they may be inclined to make their own recommendation to the right people inside the society.
Your acquaintance with the tutor can also lead to more networking opportunities with other members of the honor society.
Even before you manage to get in, the regular interactions with talented students and faculty members could get you pretty close to that honor society experience.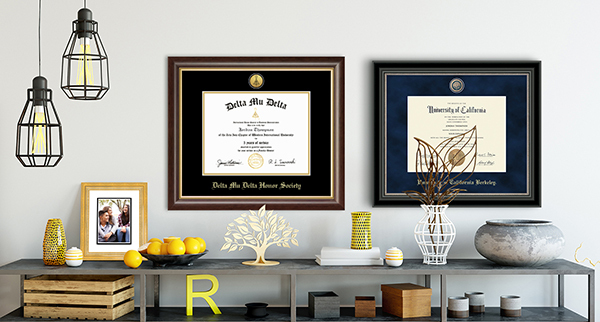 Understand Honor Societies' Core Values
Although each organization will have different requirements for admission, all honor society core values can be categorized by the following:
High intellect, hard work, and organizational discipline reflected through exceptional academic records
An upstanding social character
A clear understanding of social and moral values
Willingness to help others selflessly
In order to guarantee yourself an assured position in a highly respected honor society, you need to start following these ideals as early as possible. Honor societies are clearly looking for a typical set of characteristics and skills, so you have a better chance of admission if you know exactly what you need to do from the start.
Of course, the more time you have to improve on the weaker areas of your academic life, the better your chances are of receiving that much-coveted invitation. However, there are a few hard facts, which both parents and students must accept:
The very reason they're called "honor" societies is because there are no backdoors.
If they had backdoors, then there would be no point in joining that society, as it wouldn't hold any real value.
Each honor society only invites a handful of students every year; not getting in can also be just bad luck.
There is a limit to how much hard work can achieve; parents shouldn't pressure children to do things they can't.
The membership improves one's chances of greater success, but it doesn't guarantee it.
If the ideals of the student do not agree with the ideals of a particular honor society, they should consider other options.
An honor society membership has significance beyond college because for many of the members, it's a lifetime commitment, a commitment that comes with lifetime perks as well. It's not just about perks and benefits either, although they can be extremely helpful even after college.
The very fact that you got a special invitation that is only offered to a handful of the best students in the United States is, in itself, a sign of accomplishment and should be considered a just cause for legitimate pride. That framed certificate on your wall will always remind you of happy memories and good times, especially if you can manage to keep it company by adding additional, impressive achievements, like stoles, awards, and medals, from your time in the honor society.