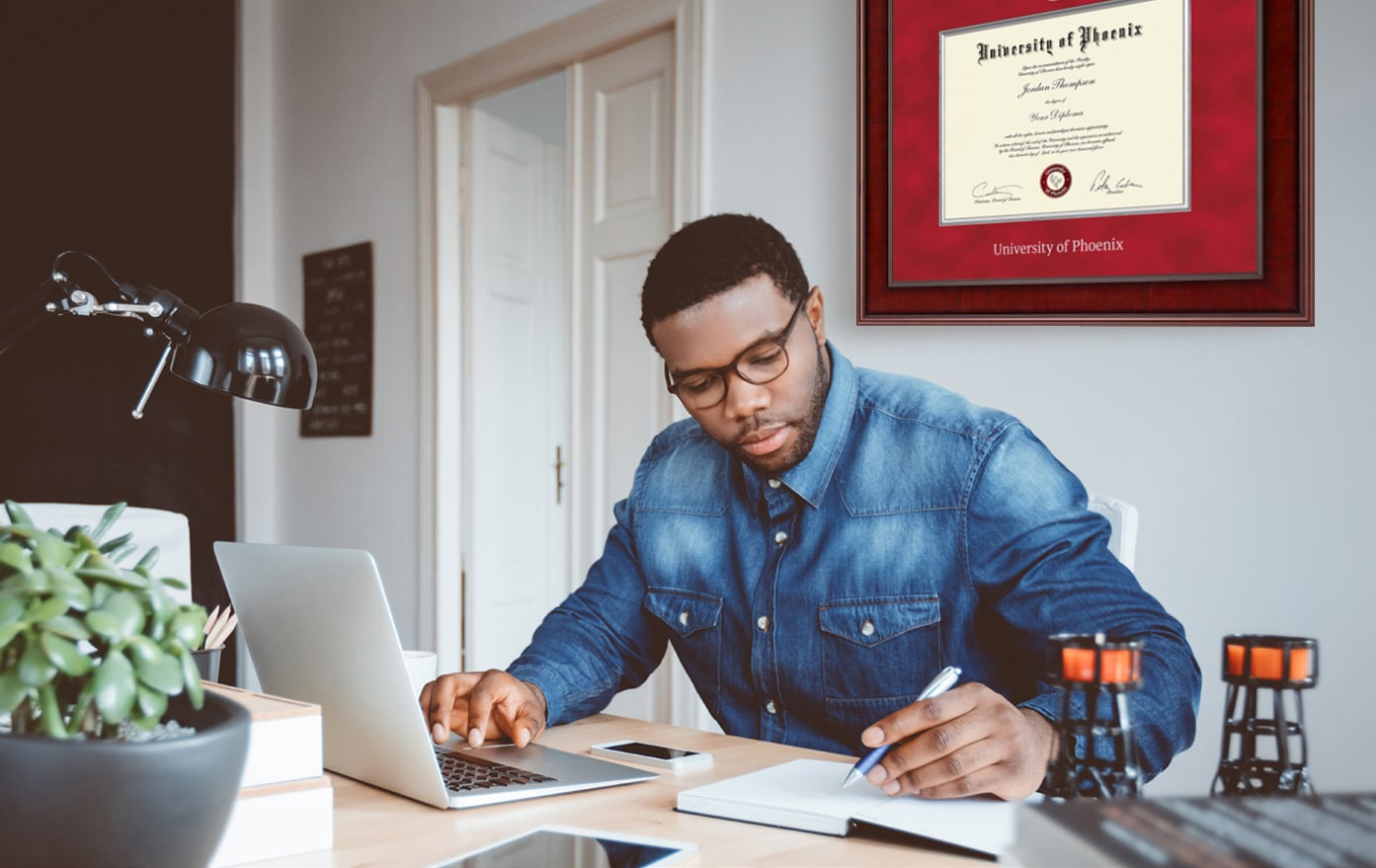 Enrolling in online college classes holds a lot of benefits for students compared to traditional counterparts. The added convenience and flexibility of getting your educational credentials online has been a huge selling point for these "virtual colleges." You can attend classes anywhere. As long as you have a good Wi-Fi connection, you can learn anywhere that a computer can go, at home, in your favorite library or coffee shop, or even while traveling internationally.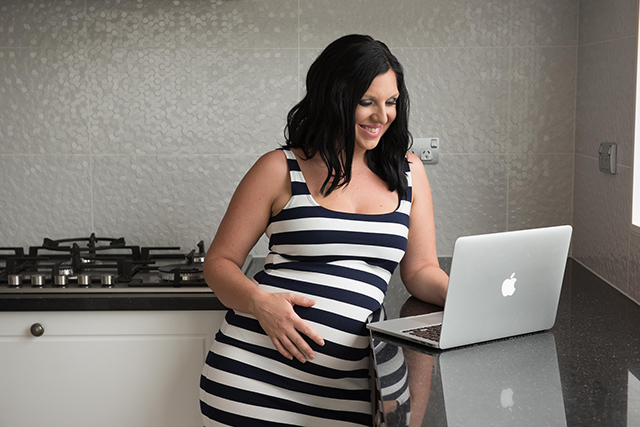 Online classes have become so popular because they are designed to fit around students' needs, allowing them to continue working full-time and easily work their studies around other commitments. This makes them a popular choice for working parents who may simply not have the time to attend physical college classes. Online classes are also hugely popular with both young and old working professionals who are looking for a way to further their education,
increase their earning potential
, or even facilitate a career change.
Online schools also typically give you the option to choose whether you'd prefer to study part- or full-time, with the option to make changes throughout the course of your degree. The schedule is flexible; although there are still deadlines that require you to submit your work online at a certain time, you can attend class and do your schoolwork from anywhere and at any time.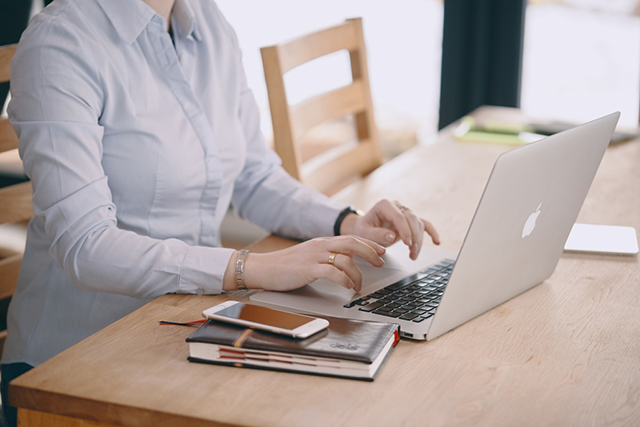 The Main Benefits of Online Classes
Flexibility
Students who are learning online don't have to stick to timetables that are predetermined by the college. You can decide on the time of day that's most suitable for you to study, whether that's early in the morning or late at night, or even on the weekend. This makes it easier than ever for students to fit getting their degree around a full-time career, bringing up a young family, starting up a business, caring for a relative, or a combination of the above. If you have a busy life with lots of commitments that might stand in the way of your ability to get to 9 AM lectures throughout the week, online study could be the perfect alternative for you.
Independence
Unlike traditional campus-based classes, online study gives students the ability to manage their own time and come up with a unique study plan that works well for them. In addition to being able to choose the time of day and week that is best for them when it comes to doing their schoolwork, online students are also able to choose where they would prefer to study. There's no need to be restricted to a certain lecture hall on campus. If you're an online student, you can study at your local coffee shop, the library, at a friend's house, from your bed, or even while traveling the world. The choice is completely yours!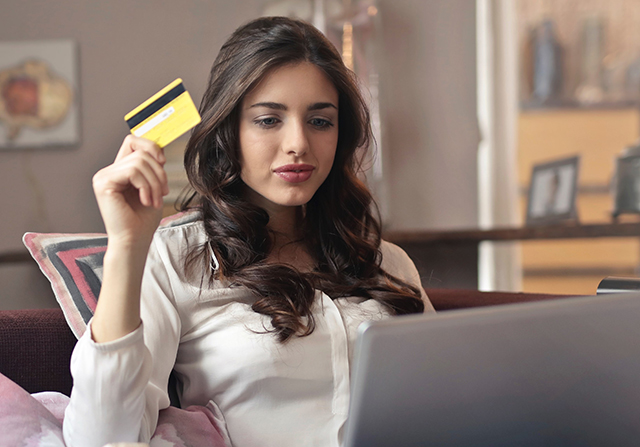 Cost
Finally, another factor that makes online study so appealing these days is that it's often cheaper to get an online degree compared with the cost of studying at a traditional institution, and the qualification that you gain at the end is no different. While this is not true for all online colleges, you can find many online degree programs that are far cheaper in terms of tuition fees. If you're worried about the rising cost of tuition fees, this could be the perfect option for you. In addition, online students often spend less on studying in general. There's no need to relocate, commute to classes, or in some cases even pay for textbooks, as everything you need is right at your fingertips when you open your laptop.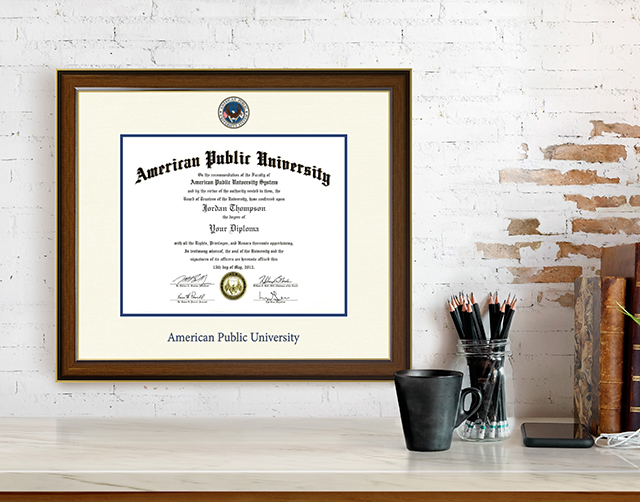 How Popular Are Online Degrees?
Online study has seen a massive boom lately, with the number and proportion of students taking online classes on a trajectory since 2017. And, as the number of online students grows, the number of overall post-secondary enrollments in traditional colleges has fallen. According to Inside Higher Ed, at least one-third of all students are taking some kind of online course, whether it's a 100% online degree or some online modules for a program that they are taking on campus.
And, without online education, the number of students enrolling in college would be declining even more. According to a report published in 2018 by the Education Department's National Center for Education Statistics, college applications overall dropped by almost 90,000 students from 2016-2017, which backs data published previously by the National Student Clearinghouse. However, the report also showed a clear trend of online study on the rise, with the total number of students taking at least some of their programs online growing by a huge 5.7% to over 350,000.
Studies also show that the number of students who are now studying exclusively online is also growing rapidly. This number grew from 14.7% in 2016 to 15.4% in 2017 and is expected to have risen even more since then. And between 2016-2017, the number of all students combining online and on-campus programs grew by 1.5%. In 2017, the number of all students taking at least one online class sat at a healthy 33.1%. More recently, surveys by BestColleges found that the majority of online learners have career goals in mind, 69% were studying to start a certain career, accelerate their current career, or switch industries altogether.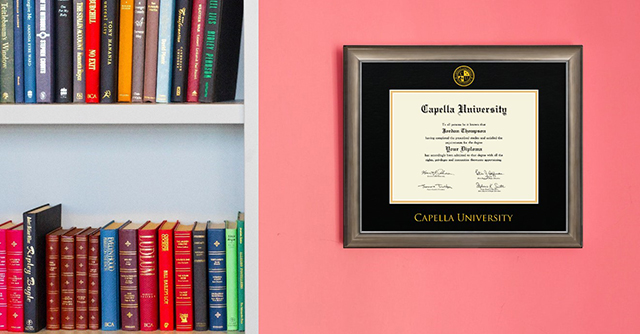 Are There Any Drawbacks to Studying Online?
While there are certainly many benefits to studying online, it can't be ignored that the majority of students are still enrolled in traditional, campus-based classes. And, while this is undoubtedly the most popular option amongst young students who want to get the full college experience, it's worth considering that there can also be multiple drawbacks to online education.
Lack of accreditation
Before enrolling in an online program, it's important that you check that the program is accredited and make sure that you verify this information with the accrediting agency. If you find an online school that seems too good to be true, then it just might be. And, always be wary of an online school that's reluctant to provide you with accreditation information. Legitimate online schools, whether they are a part of established or new universities, will be proud of their accredited status, and the information will be readily available for you to check. Earning a degree from a school that is not accredited could mean you end up with a worthless qualification, leaving you in debt and no better prepared for your chosen career, so tread carefully. To find out which online colleges are accredited by the Department of Education, search the Database of Accredited Postsecondary Institutions and Programs (DAPIP).
As for popular online schools that are accredited, well-known and highly respected Penn State University has offered a range of online-only degrees since 1998 through Penn State World Campus. Southern New Hampshire University, which has an 80-year history as an educational institution, has a physical campus of 3,000 students and an online population that's swelled to 80,000 students. Online colleges like Walden University, American Public University System, University of Phoenix, and Capella University are all accredited by The Higher Learning Commission (HLC), which is one of six regional accrediting associations recognized by the U.S. Department of Education and the Council for Higher Education Accreditation.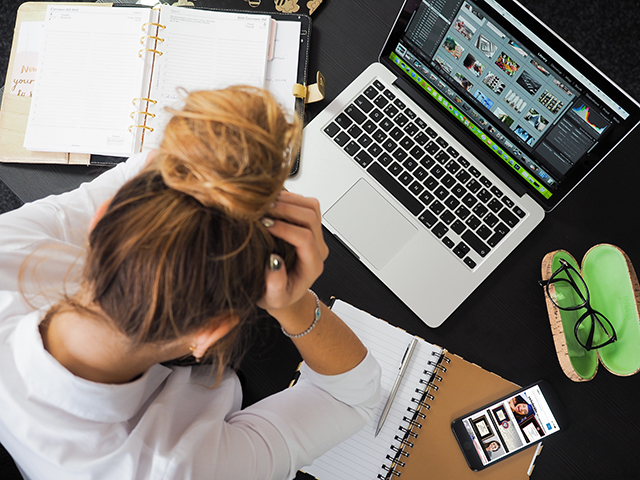 Greater Workload
Many students make the mistake of believing that online degree programs are somewhat easier compared to studying on campus. And while it may be easier to have the freedom to study wherever and whenever you like, the workload is certainly not lighter. Typically, online programs will require a greater amount of reading and assignments compared to traditional classes, so expect to spend at least ten hours per week studying.
Little to no face-to-face interaction
This isn't a drawback for many students who are happy to communicate with their tutors online, but if you're used to the option of being able to meet with your professor in person to go over your work and discuss your program, then you need to be prepared to work without this choice when you study online. Many students underestimate the impact of never being able to meet their tutor and other students taking the class; learning online can certainly be very isolating. However, the good news is that as online learning becomes more popular, there are many ways to get around this. Social media groups for various online universities are popping up everywhere, so get involved in the online community and chances are you'll find nearby students who'd love to meet in person.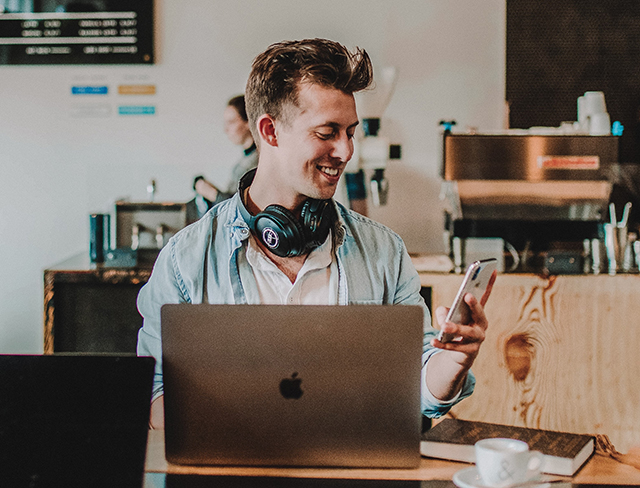 Self-discipline
When you study online, you really are in charge of your own destiny. Before you enroll in an online program, you need to be sure that you have what it takes to manage your own time and motivate yourself to work, without anybody else telling you that you have to do so. Learning online means that there are no set classes, lectures, and workshops to attend, and for many students, this can lead to an increased risk of procrastination. You'll need to work on your time management and organization skills in order to ensure that you stay on top of your work and are able to get things done on time. The best way to do this is to create a study schedule for yourself that fits around your lifestyle and stick to it.
The good news is that despite the potential pitfalls of studying online, staying focused and doing research where necessary means that you can easily find a way around them. And, the vast majority of students are satisfied with their online education and report that they are happy they chose it over a traditional, campus-based degree.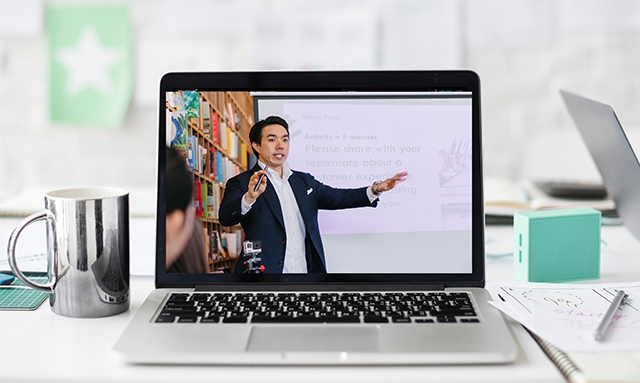 Tips and Tricks for Successful Learing Online
The good news about online learning is that if you are prepared and have chosen an accredited university and program, you will reap the benefits from your online diploma in exactly the same way as you would if you had gotten your degree on campus. With the right strategies, you can make sure that you are getting the most from your online degree.
Treat it like a campus-based program
One of the biggest mistakes that online students make is taking too much advantage of the additional flexibility. When it comes to succeeding with an online class, you need to have the self-motivation to be able to sit down and decide to study, plus the dedication to actually carry out your plans. Although you have the flexibility to choose when and where you'd like to study, you can't put it off forever. Remember that you're paying to take this online program, so show up and treat it just the same as you would a campus-based degree course.
Be accountable
The flexibility to create a unique schedule that works for you is one of the most appealing factors for many students when it comes to studying online. But you need to hold yourself accountable and make sure that you are studying when you said you would. At the beginning of the semester, set goals and check in with yourself weekly to review your plans to be sure that it's working well for you. If you're having trouble holding yourself accountable, you might want to pair up with a fellow classmate, social media is great for this, or ask a friend or relative to be your accountability partner and check in with them regularly.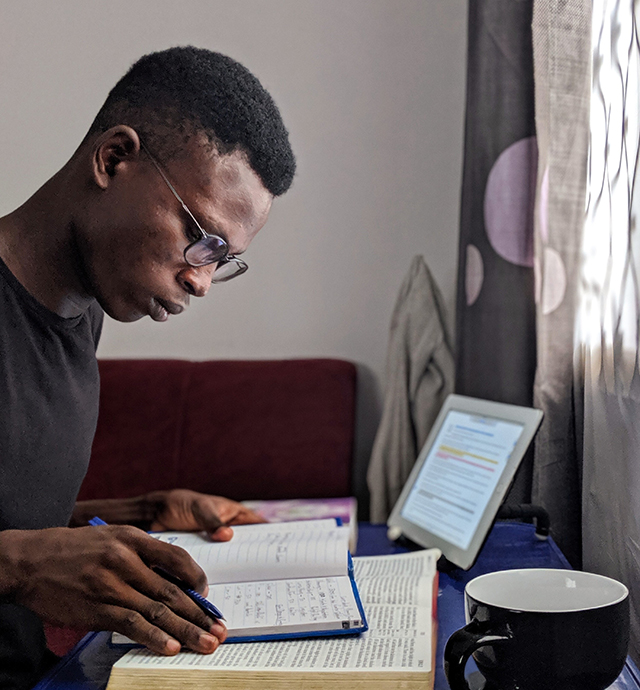 Create a study space
Distractions and disorganization are two of the biggest success killers when it comes to studying online. Create a regular study space, whether it's your spare room or the kitchen table, and have somewhere to store your textbooks and notes that you can easily access. Make sure that your study space is quiet and distraction-free. And, make sure that your internet is up to scratch for studying online and that you invest in a quality pair of headphones for listening to online lectures or discussions.
Improve your time-management skills
Before you begin studying, a good way to get prepared is to improve your time-management skills. You can take mini online courses free of charge to help you learn better time management if you feel it will help. At the start of the semester, go over the work that you have to do and come up with a weekly schedule that works for you, you can change this each week if needed, but the important thing is to stick to it. Make a note of when your assignments and exams are due, and make sure that you are giving yourself ample time to be prepared.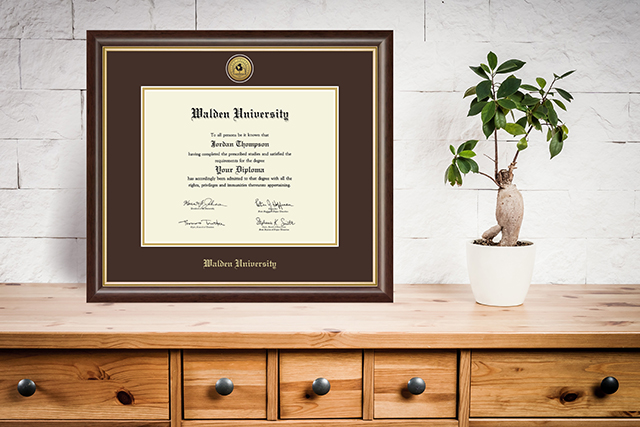 Don't Forget to Frame Your Online College Degree
Online learning requires a lot of hard work, dedication, and discipline. Staying focused and keeping your eye on the prize while juggling a job, family, finances, and other responsibilities is not an easy task. You are working hard for that diploma, so make sure you put this major achievement on display! You can find officially licensed diploma frames for a few online colleges listed below and a whole lot more at diplomaframe.com: