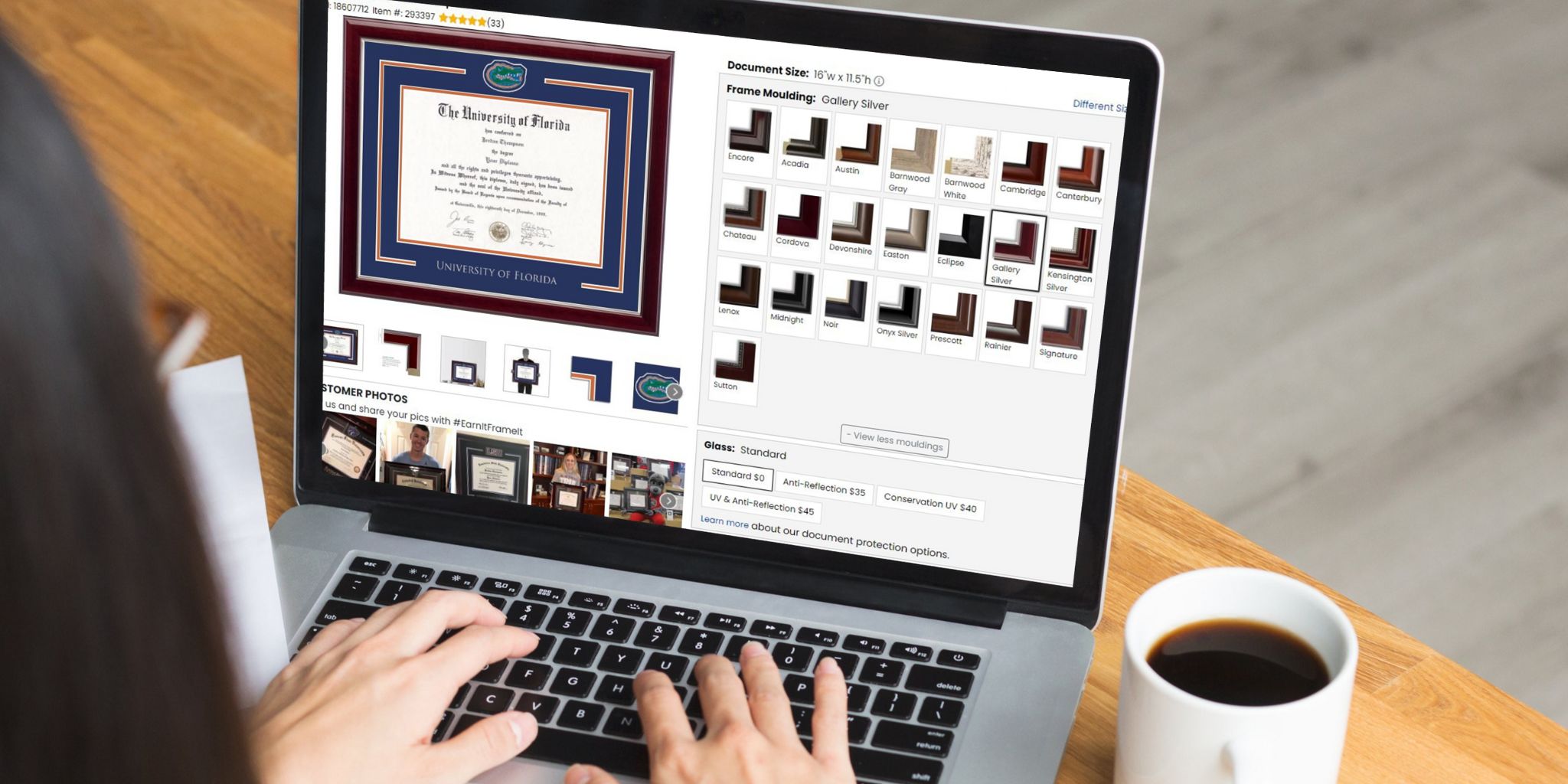 Customers often debate whether it's best to buy a diploma frame online or from a local frame shop. They question the advantages of purchasing from Church Hill Classics versus going to a nearby store. The decision revolves around where to get their certificate or diploma framed. There are many reasons you should feel confident ordering a diploma frame online from Church Hill Classics.
Graduation is a milestone worth celebrating, and what better way to commemorate your academic achievement than by displaying your diploma proudly? A diploma frame not only protects your hard-earned certificate but also showcases it in a stylish and elegant manner. When purchasing diploma frames online, Church Hill Classics stands out as a trusted brand offering a wide range of customization options.
Whether you're looking for frames for high schools, colleges, or universities, put your hard work on display. This guide explores why Church Hill Classics diploma frames are a top choice. We'll walk you through the process of buying them online.
Why Choose Church Hill Classics?
Before diving into the buying process, let's understand why Church Hill Classics is a preferred choice for diploma frames.
Quality Craftsmanship
Church Hill Classics has been crafting custom diploma frames since 1991. They take pride in their commitment to using the highest-quality materials to ensure your diploma frame lasts a lifetime. When you purchase a university frame from Church Hill Classics, rest assured that you are choosing a quality product. This happens because we review and approve all products for quality workmanship. We only use high-quality materials in our frames. These include acid-free, museum-quality matting, mounting and backing materials. We ensure that we will preserve your diploma with the utmost protection.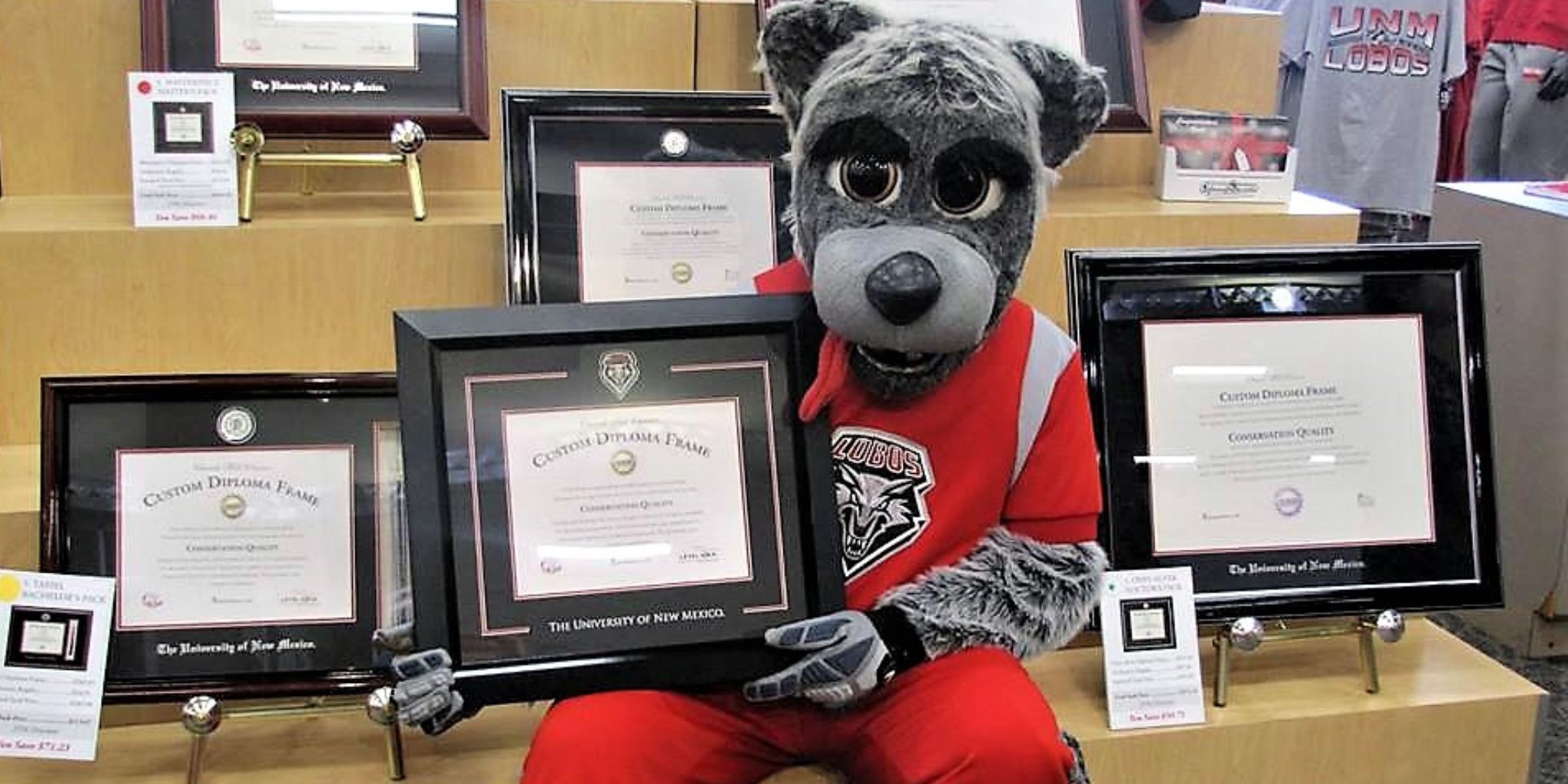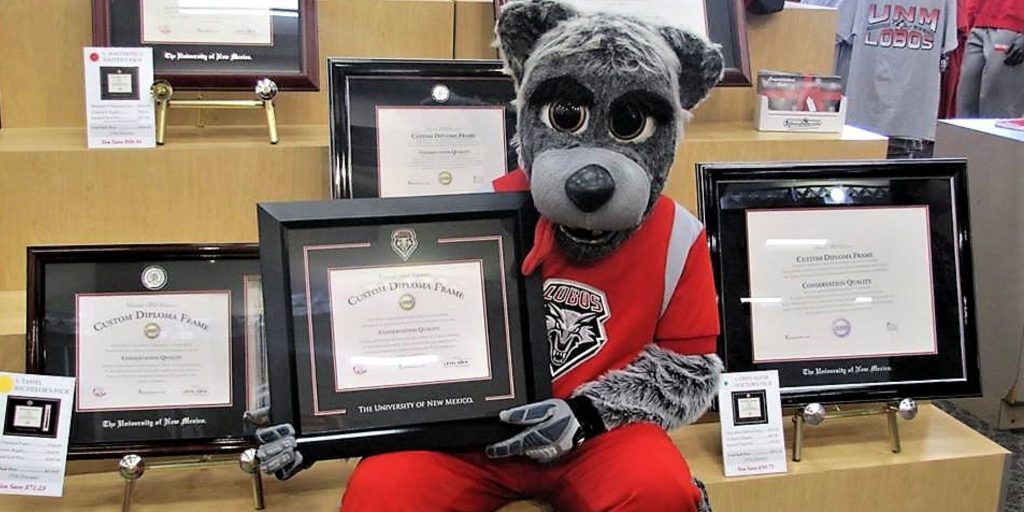 Licensing & College Support
When you buy a Church Hill Classics diploma frame, you are purchasing an officially branded product. Thanks to this licensing agreement, you can proudly display your achievement with your school's name and seal or athletic marks. Local frame shops typically do not have collegiate branding permission. We have the ability to offer specially made frames embossed with the names, logos, mascots, and official collegiate colors.
Licensed products mean that we adhere to the high standards of academic institutions and alumni associations. They need to approve our frame styles, mat combinations, and moulding offerings.  We carefully screen all official licensees for product quality. We also evaluate them for their customer service and responsiveness. That's how you know you're receiving a top-of-the-line product.
Purchasing a licensed frame helps support your college or university. This is because part of the proceeds for each licensed frame sold goes back to the school. So, diploma frame sales online help support your local college store or alumni association, often run by the institution itself.
Customization Options
Church Hill Classics offers a plethora of customization options. You can choose from various moulding styles, matting color and textures. Pick college seals, logos, or mascots as embossed insignias or engraved or color enamel medallions. You can drag and drop customization option and preview every imaginable web design for your frame before buying.
Eco-Friendly
The brand is dedicated to environmental practices. Church Hill Classics will only source raw materials from vendors who practice reforestation efforts. They also offer a 100% recycled wood moulding collection. Plus, they ship their frames in eco-friendly unbleached cardboard containers that are 100% curbside recyclable.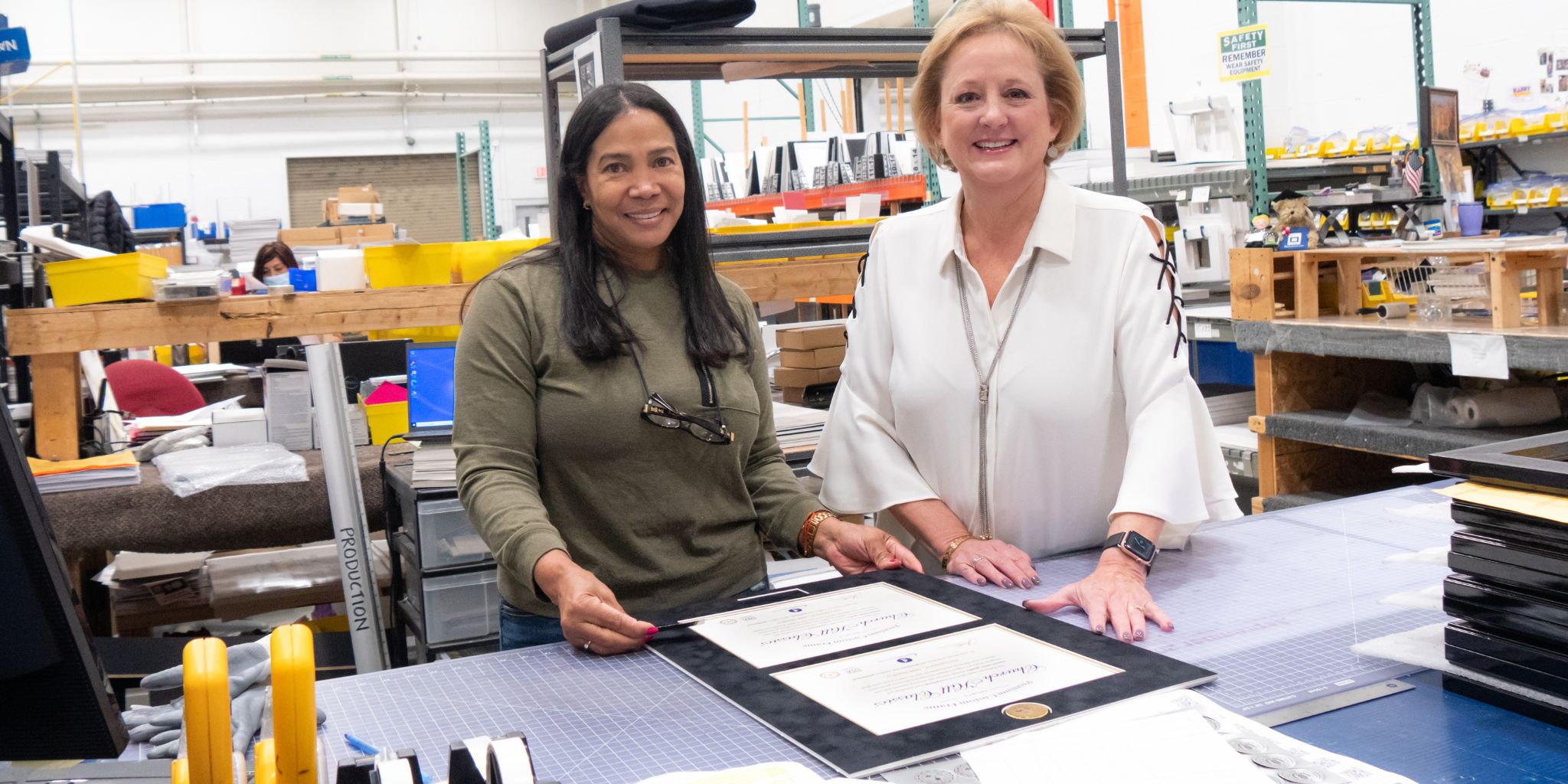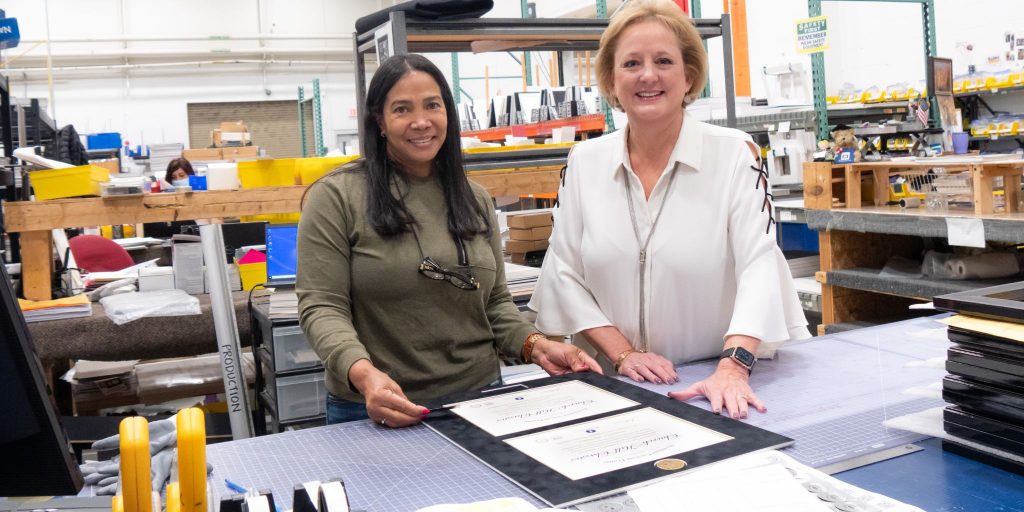 Made in the USA
Church Hill Classics proudly manufactures all their frames in the United States, supporting local craftsmanship and ensuring quality control.
User-Friendly Online Framing Tools
Purchasing online from diplomaframe.com is also very easy. Just search for your school on our site, and we will show you images of the available frames and options. We also explain exactly how and where you can purchase your frame. Can't find your school or are looking to purchase a frame for another document, photo or piece or art? You can design your own custom frame using our Create-A-Frame online design tools.
Create-A-Frame allows you to select your frame style, document size, and orientation. From there, you can choose from a variety of moulding and mat color options. You can even tailor your frame with an embossed insignia, school discipline, or your year of graduation. The selection process takes only a few minutes. Best of all, you can visualize every imaginable design option before you buy!
Show off Your Diploma
Your diploma is very important, so don't hide it in a drawer. Rather, showcase your diploma proudly in a frame that will work well in your office or home. At diplomaframe.com, there are many design choices for everyone. Whether you like sports, have two degrees, prefer a modern or traditional style, you can find what you want. you can custom-design the perfect frame for your home or office decor!
Buying Church Hill Classics Diploma Frames Online
Now that you know why Church Hill Classics is popular, let's see how to buy their diploma frames online.
Step 1: Visit the Church Hill Classics Website
Start by opening your preferred web browser and visiting the Church Hill Classics website (known online as diplomaframe.com). The website's user-friendly interface makes it easy to navigate and find the perfect frame for your diploma.
Step 2: Select Your School
Church Hill Classics has a vast database of schools and universities. To begin, use the search bar to find your institution. Once you've selected your school, you'll see a list of diploma frame options tailored to your alma mater.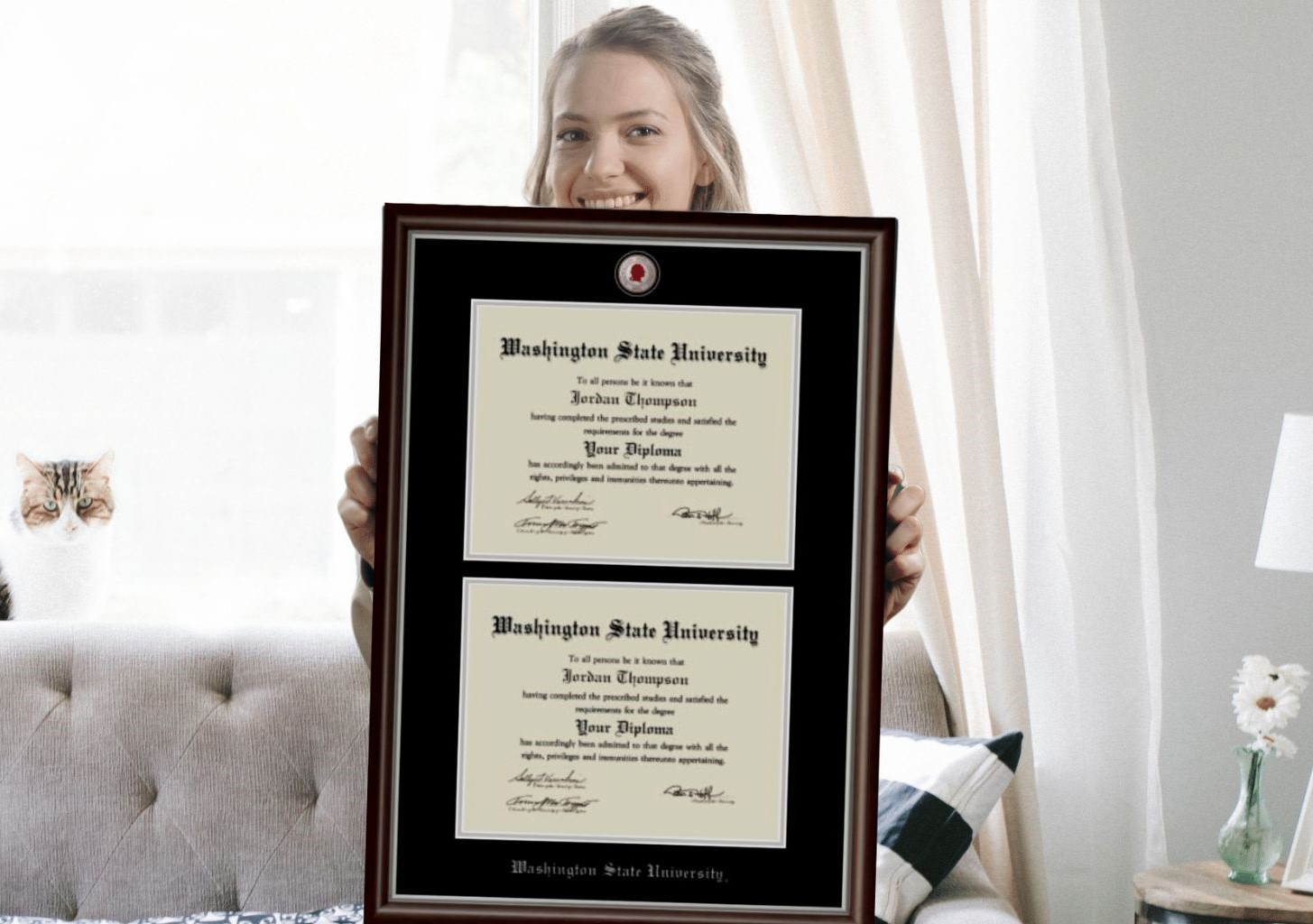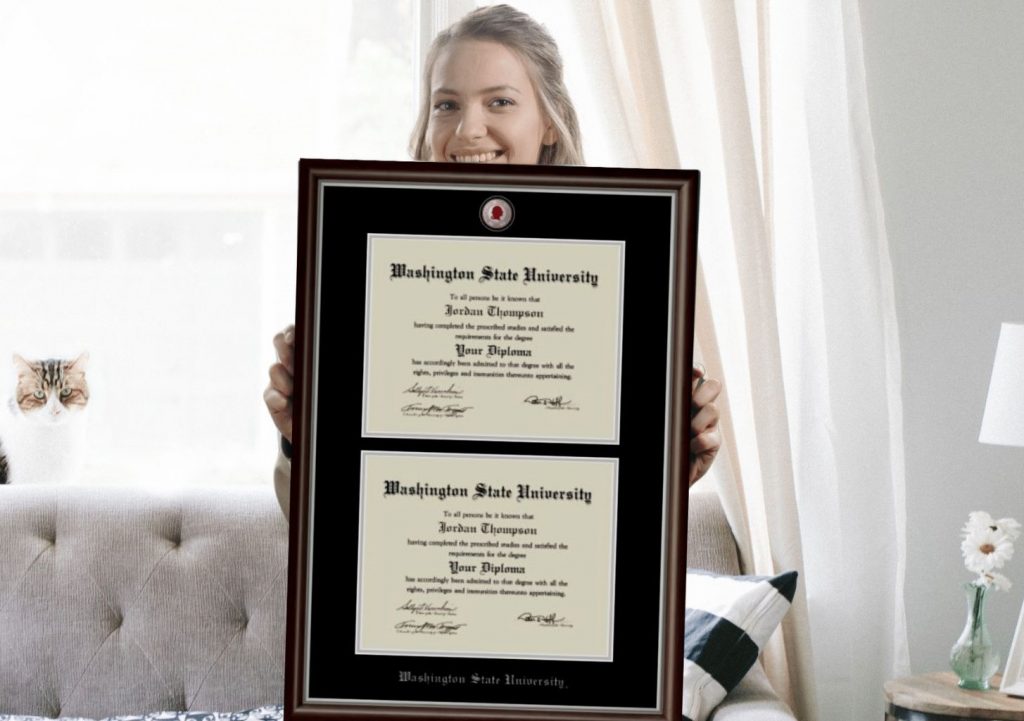 Step 3: Choose Your Diploma Frame
Browse through the available diploma frames. You can filter your options by frame style, size, and price to find the perfect fit. Each frame comes with a detailed description and images to help you make an informed decision.
Step 4: Customize Your Frame
This is where Church Hill Classics truly shines. When you click on your chosen frame, you will see various customization options. These may include:
Moulding: Select from a range of solid hardwood and 100% recycled wood styles, including classic, farmhouse, and contemporary designs.
Matting: Choose matting colors that complement your frame style and your home or office decor.
Embellishments: Add your school's logo, seal, or mascot to make your frame uniquely yours.
Glazing: Select the type of glazing, such as UV-protective glass or plexiglass, to safeguard your diploma from fading or damage.
Personalization: You can create your own custom frame with an engraved gold or silver nameplate. Add customized text, such as your name, graduation date, or a special message.
Step 5: Review Your Selection
Church Hill Classics online custom framing tools allow you to visualize every possible diploma frame combination before you buy. Make sure everything matches your preferences and you're happy with how your diploma frame looks before you buy it.
Step 6: Add to Cart
Once you're happy with your selection, click the "Add to Cart" button. You'll have the option to continue shopping or proceed to checkout.
Step 7: Checkout
Follow the prompts to complete your purchase. You'll need to provide your shipping address and payment information. Church Hill Classics accepts major credit cards, PayPal, and other secure payment methods.
Step 8: Confirmation and Tracking
After successfully placing your order, you'll receive an email confirmation with the details of your purchase. This email will also include a tracking number so you can monitor the progress of your shipment.
Step 9: Wait for Delivery
We will expertly craft and assemble your custom diploma frame to your specifications. Depending on the frame and shipping method you choose, delivery times may vary. Rest assured, Church Hill Classics takes great care in packaging to ensure your frame arrives in perfect condition.
Step 10: Display Your Diploma Frame with Pride
Once your diploma frame arrives, carefully unpack it and place your hard-earned certificate inside. Display your diploma frame in a noticeable spot at home or work to proudly show off your academic achievement to visitors.
Celebrate with a Church Hill Classics Frame Online
Buying a Church Hill Classics diploma frame online is a convenient and customizable way to celebrate your educational journey. Church Hill Classics manufactures diploma frames that protect your certificate and that you can treasure for years. They focus on quality, sustainability, and customization options. So, why wait? Head to their website, select your frame, and start commemorating your achievement today!