Share this post
Your wedding dress may be one of the most sentimental and treasured items you'll ever want to preserve and keep for generations to come. After months of shopping for the perfect gown, countless fittings to make it flawless, and the fond memories you have of dancing in it on your wedding day, your wedding dress is certain to become a cherished heirloom.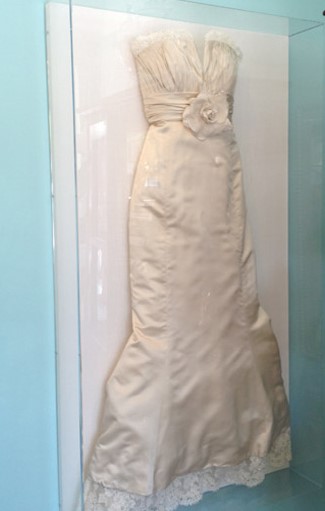 (photo credit: Outrageous Framing)
So why not frame that keepsake in a beautiful shadow box? This will preserve the dress, keep it safe from harmful light or dust, and allow you to pass it on to future generations.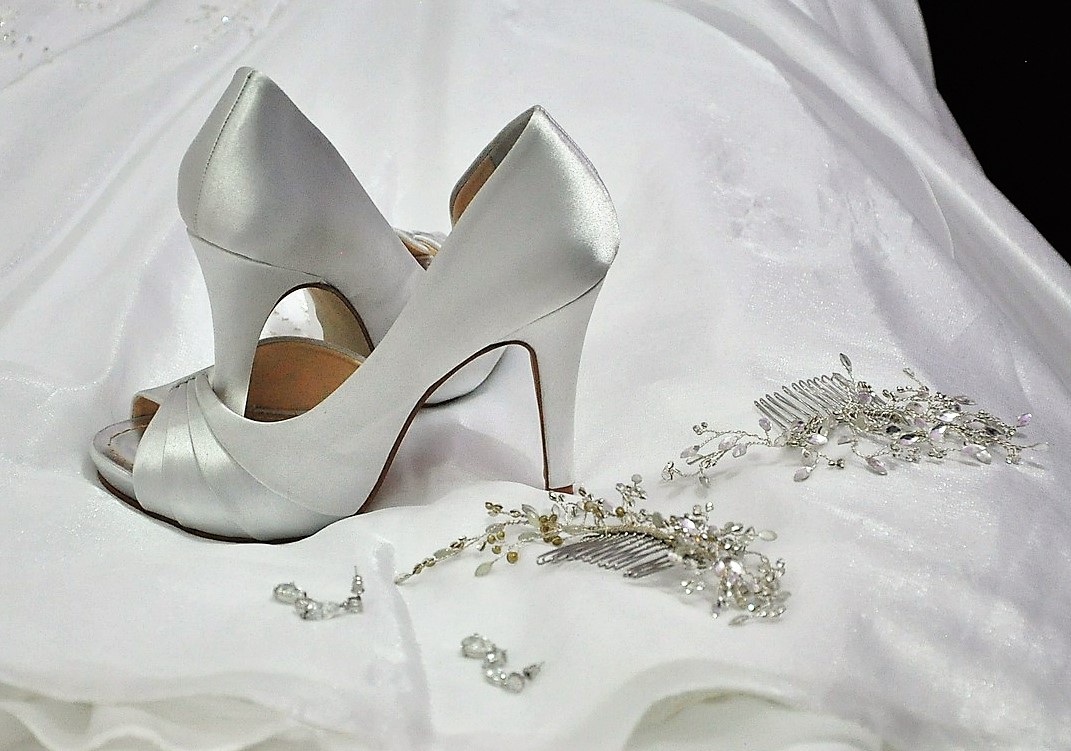 Important Tips
First, decide how many items you want to frame.
Will you include your veil, shoes, jewelry, and purse? After you know exactly what you want to frame, decide how you want to arrange the gown and accessories. Do you want the dress folded to emphasize special beading on the top of the gown? Or, do you want to allow the dress to hang down to its full length?
When deciding on a shadow box, make sure the glass and materials will protect your dress.
Don't choose a box that allows ultraviolet light, radiation, or heat into the frame. This type of lighting could damage the color of the material and distort the gown's original context.
Never use tissue paper, boxes, or plastic bags that contain acid to store your wedding gown.
The acid in these types of materials can stain the dress and damage the material beyond repair.
Expect to use a large amount of materials to hold floor-length wedding gowns and accessories.
On average, the shadow box for a floor-length wedding gown is approximately 40″ by 84″.
Opt for protection but don't sacrifice charm.
Even though a display box must use safe materials for your wedding gown, it must also be attractive and showcase the gown beautifully. You don't want the moulding or glass taking away from the allure of the gown.
While Church Hill Classics doesn't currently frame wedding gowns, we found a company called Outrageous Framing that specializes in shadow boxes for wedding gowns.
Another Keepsake Idea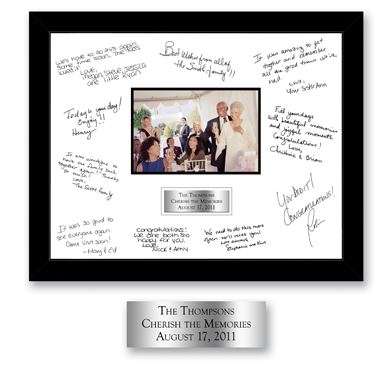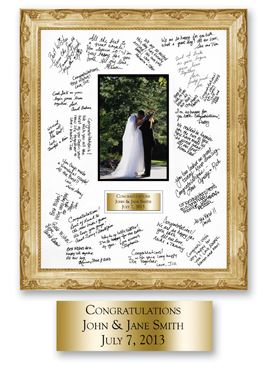 Are you looking for a perfect gift for the bride and groom? Our Autograph Frames make ideal bridal shower presents. Instead of a guest registry, the wedding reception attendees can sign personal messages right on the matting and create an instant family heirloom for the couple. Our Autograph Frame is available in five different moulding styles, and you can customize with two or three lines of engraved text on a silver or gold plate.
Lucie Voves is the President, Founder and CEO of Church Hill Classics/diplomaframe.com.
Share this post