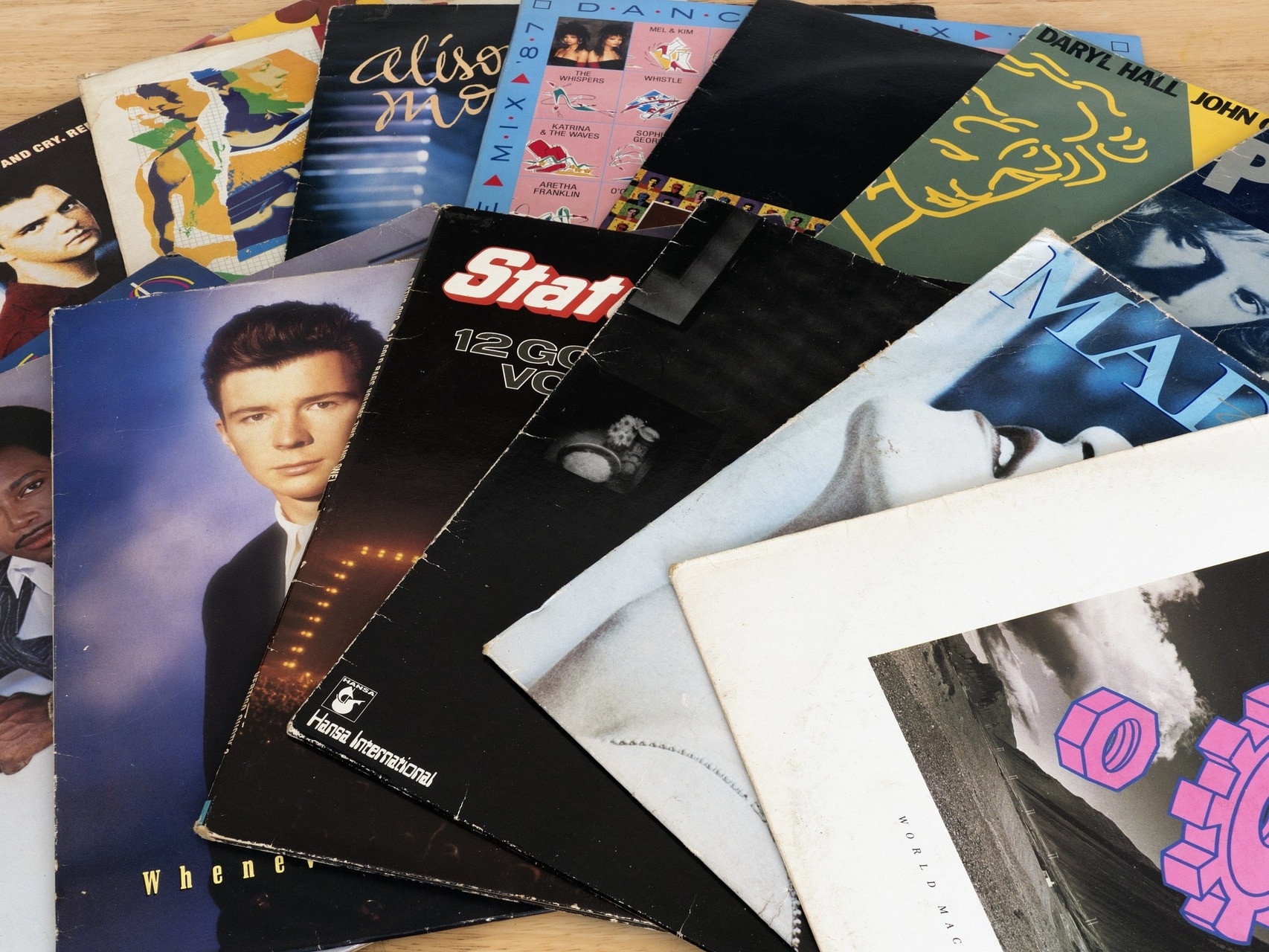 These days, we usually download music online and listen to it through our phone or computer. While it's great to have the luxury of listening to music anywhere and anytime we choose, something special is missing from today's digital experience. Back in the 60s, 70s, and 80s, buying a record was a highly anticipated tactile, visual, and auditory experience. If you wanted to own new music you heard on the radio or heard about in a magazine, you'd sometimes have to wait two or three weeks for the album to arrive at your local record store.
Once you finally got the album home, there was something magical about unwrapping the plastic, placing the record on the turntable, and then carefully lowering the needle into the vinyl groove. As music poured from your home speakers, you'd feverishly scan all the lyrics and liner notes printed on the album sleeve. One of the most visually exciting aspects about this experience was the album cover. Whether it was a straightforward photograph of the musician, a mesmerizing illustration, or bizarre conceptual art designed to pique the listener's curiosity, the album cover was a carefully conceived 12″x12″ work of art.
While vinyl records are considered "old media," the images depicted on many of their covers hold timeless appeal. Instead of keeping those old records in storage, why not frame some of those iconic works of art for a pop of color and nostalgia on your walls? Framed record covers are perfect for adding a retro chic look to a family room, rec room, or home office. It's also a great way to recycle a favorite item while protecting and storing a treasured keepsake!
Looking for the perfect frame to display your favorite 12″x12″ record album art? We can customize it to suit your personal style and decor! For more information, call us at 800-477-9005 or email us at info@diplomaframe.com.