All That Glistens is Gold….or Silver!
For more than a quarter-century, our skilled artisans have used the finest
gold and silver foil to hand-stamp each and every school insignia.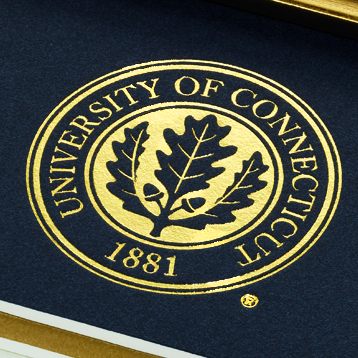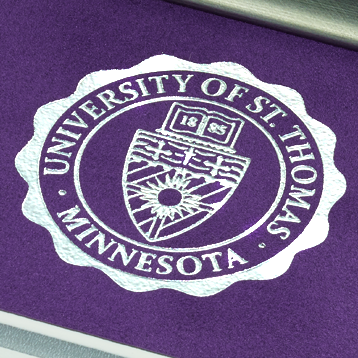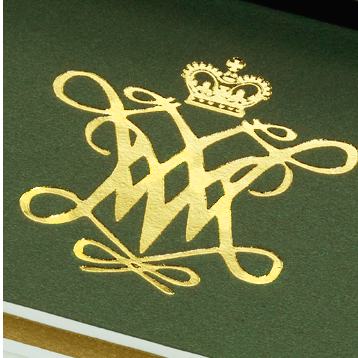 Metals of Distinction
Adding refined charm to our museum-quality mats, ornate Old English-style
lettering in metallic hues brilliantly accentuate your school name.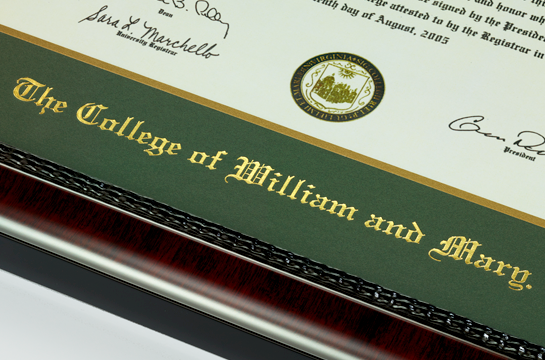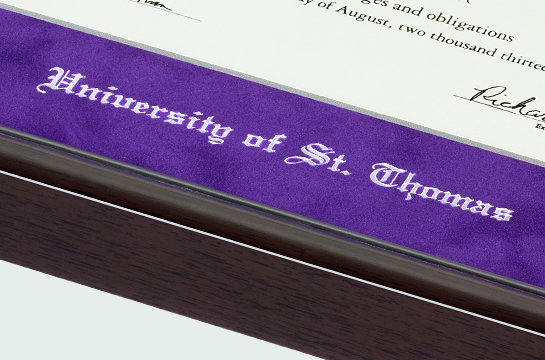 Reflect Your Own Style
Classic and traditional—those are the hallmarks of our Embossed frame mouldings.
Want to create your own signature style? Use our online framing tools to customize your look!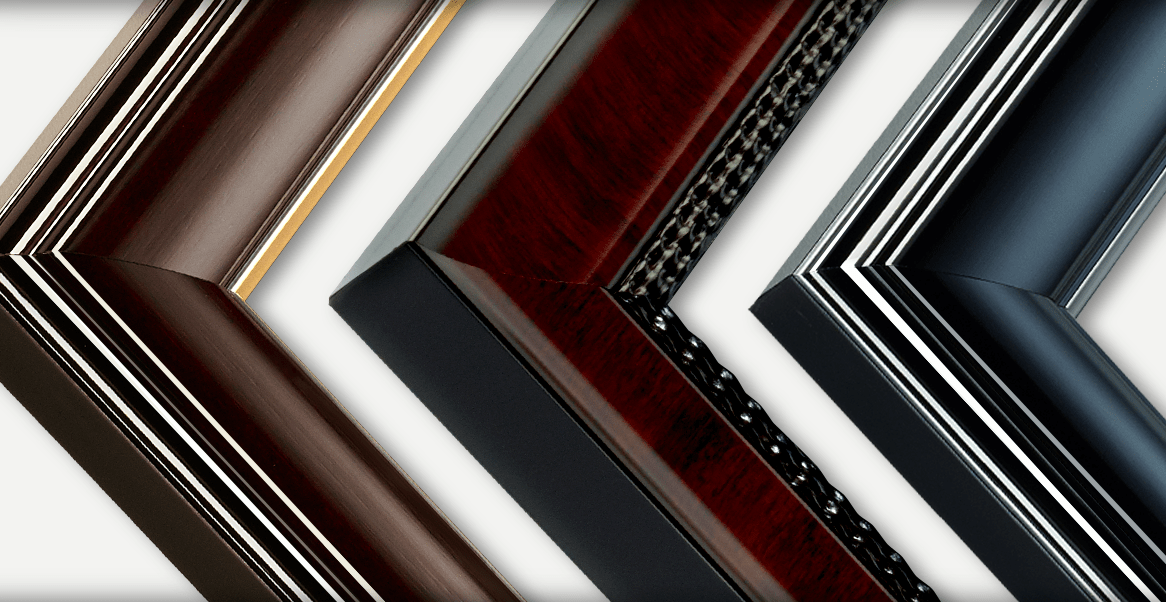 Leading by Shining Example
We don't sell pre-made frames. We cut, build, and emboss every frame onsite.
Attention to detail—it's how we deliver awesomeness to our customers on a daily basis!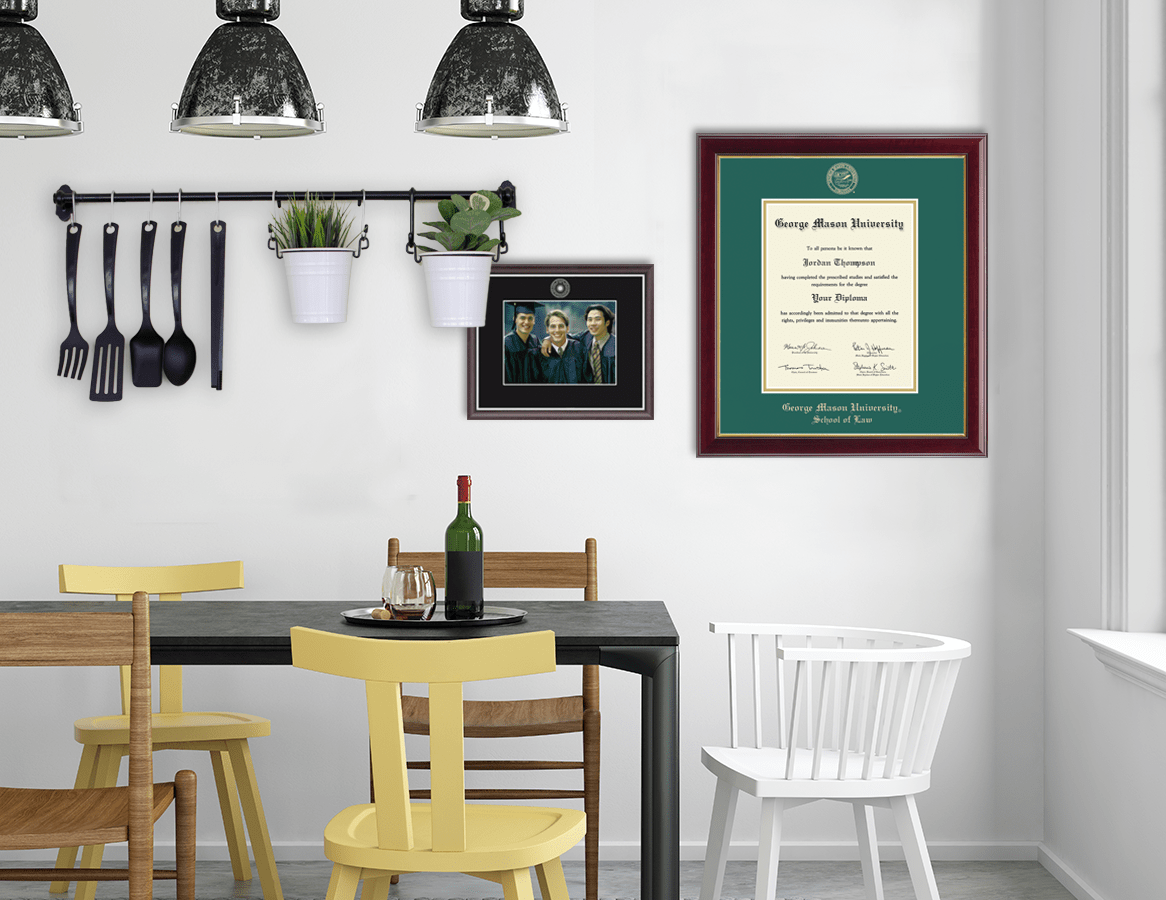 Add understated elegance to any room of the house.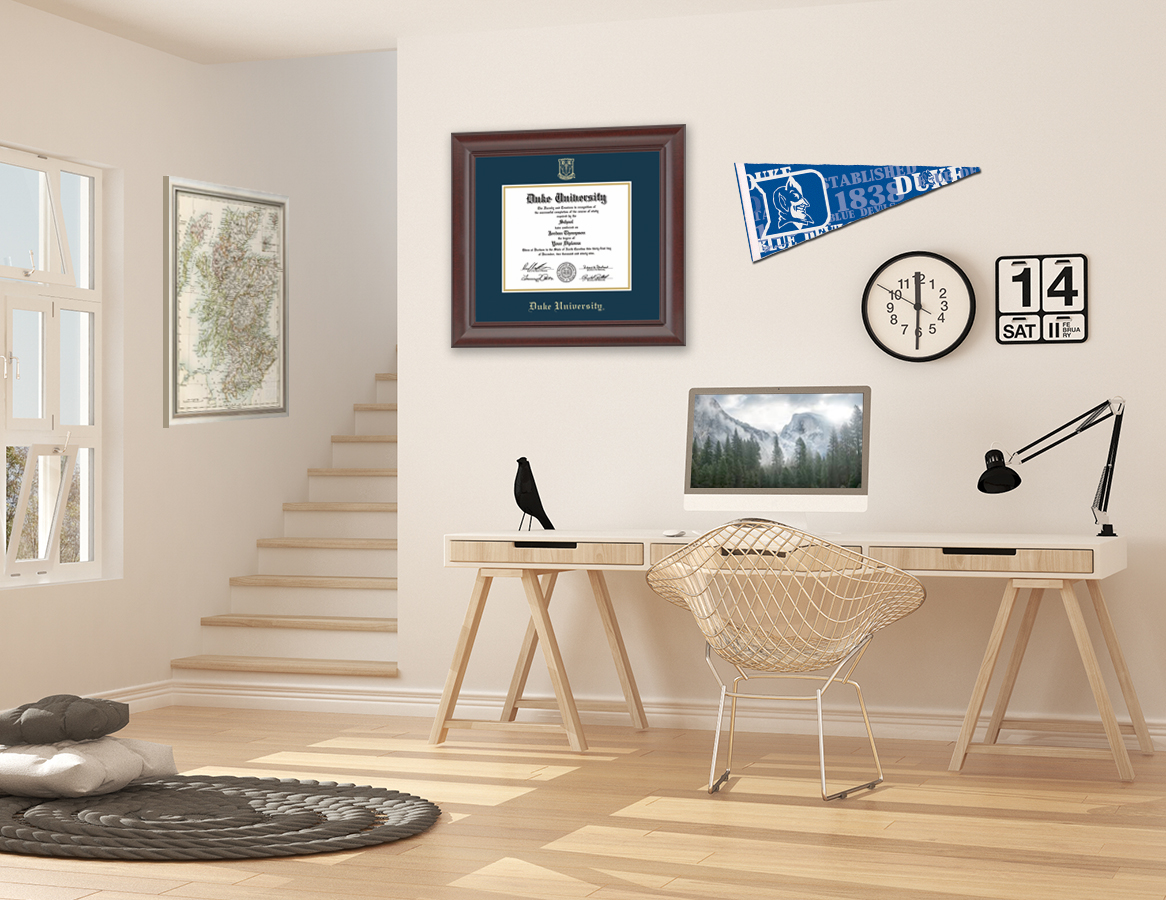 Create a classic diploma display in your home office.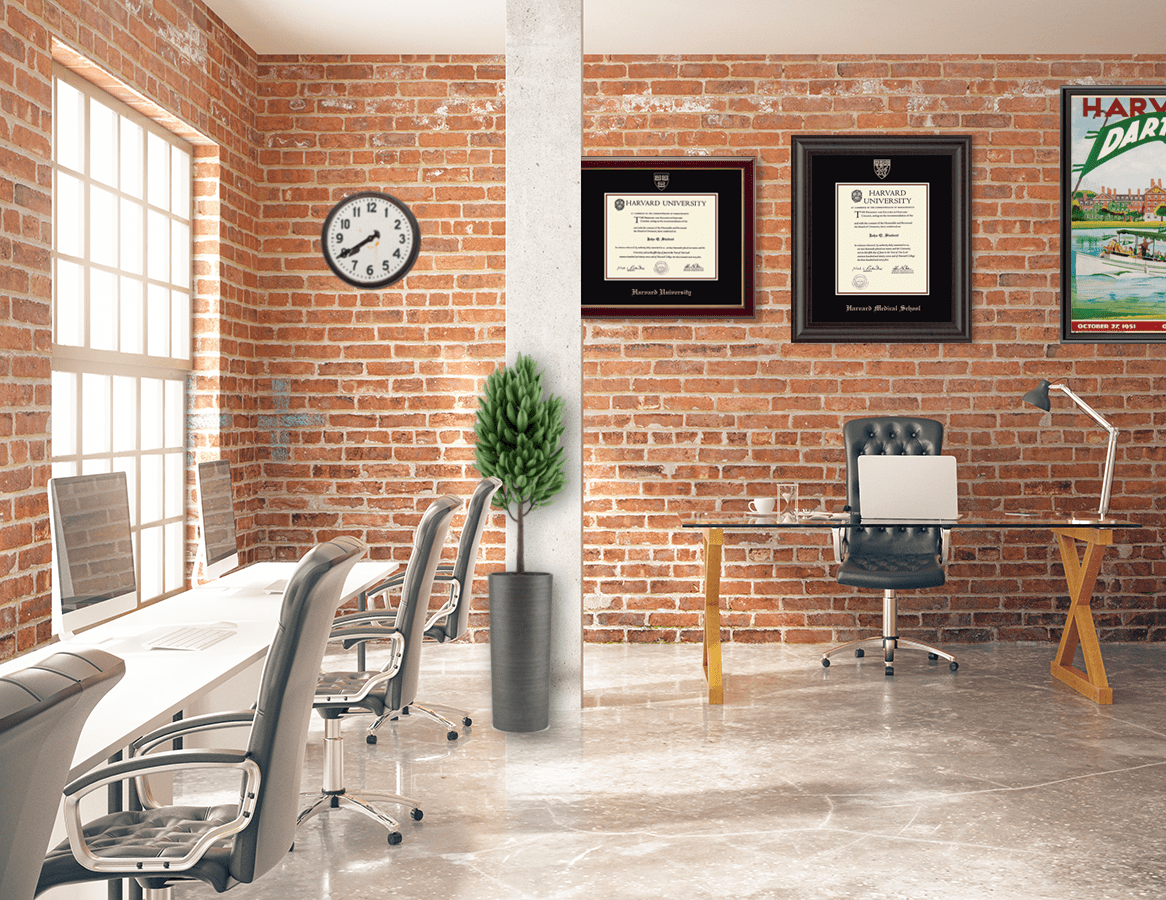 Lend an air of sophistication to your credentials at work.
Trust Our Frame of Mind
Did you know that every single one of our Embossed frames is handcrafted right here in the USA?
We take great pride in our work and know you'll love the finished product. In fact, we guarantee it!