United Lutheran Seminary Diploma Frames
How Others Framed Their United Lutheran Seminary Diploma
---
United Lutheran Seminary Diploma Frames
Congratulations United Lutheran Seminary grads! Are you searching for a memorable gift idea this graduation or holiday season for a recent ULS grad or a loyal alumni? Or would you like to create a professional display for your diploma in your own office or home? Our official United Lutheran Seminary diploma frames and degree frames are the perfect way to preserve that hard-earned diploma and display your ULS pride. Each of our frames is handcrafted in the USA and custom-sized specifically for the official United Lutheran Seminary diploma.
How to order our ULS Diploma Frames
Select a special diploma frame for your office or home, or choose a United Lutheran Seminary gift from the selection shown above. Or, you may prefer to customize any one of our ULS diploma frames using our easy online frame designer tool. Whether you are shopping for yourself or another United Lutheran Seminary grad, we guarantee you will love our ULS diploma frames. Need a gift now? Our eGift Cards are available for immediate delivery, so they are a perfect gift option for United Lutheran Seminary Graduation.
United Lutheran Seminary Diploma Frame FAQs
1. Do I need to mail you my master's or bachelor's from United Lutheran Seminary?
No need to send us anything or put your priceless degree in the mail. We already know the dimensions for every United Lutheran Seminary diploma size, regardless of type of degree or college major. Our frames have easy-open backs and include step-by-step instructions, so inserting your document yourself is a breeze!
2. I want to frame my United Lutheran Seminary graduation photos. Do you sell picture frames as well?
We do! Each United Lutheran Seminary 'Class of' Circle Logo Photo Frame is made with the same precision and high-quality materials as our diploma frames. Customize our picture frames to match mats and wood moulding styles used for your United Lutheran Seminary degree frame.
3. Is ordering a custom frame for United Lutheran Seminary worth it?
Absolutely! You invested much time, money, and energy into earning your degree or certification from United Lutheran Seminary. By purchasing a custom United Lutheran Seminary degree frame from Church Hill Classics, you're taking steps to preserve your valuable investment while showcasing your achievement for others to see. Displaying your hard work while helping your diploma withstand the elements and the test of time is certainly worth it!
4. What should I do with my United Lutheran Seminary graduation regalia?
Your regalia from United Lutheran Seminary graduation symbolizes all of your hard work during your time at United Lutheran Seminary. Whether you decorated your graduation cap or donned an honor stole or medallion as you walked across the commencement stage, you should preserve your regalia in one of our unique shadow box frames!
5. Can I include a personal message with my United Lutheran Seminary frame order?
Of course! Your graduate or United Lutheran Seminary alumni deserves to feel loved and congratulated for their huge accomplishment. As you checkout from our online store, there will be an option displayed for you to include a personal message of your choice.
In Partnership With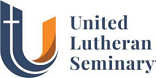 We are proud to Partner with United Lutheran Seminary school. Our diploma frames are handcrafted in the USA.