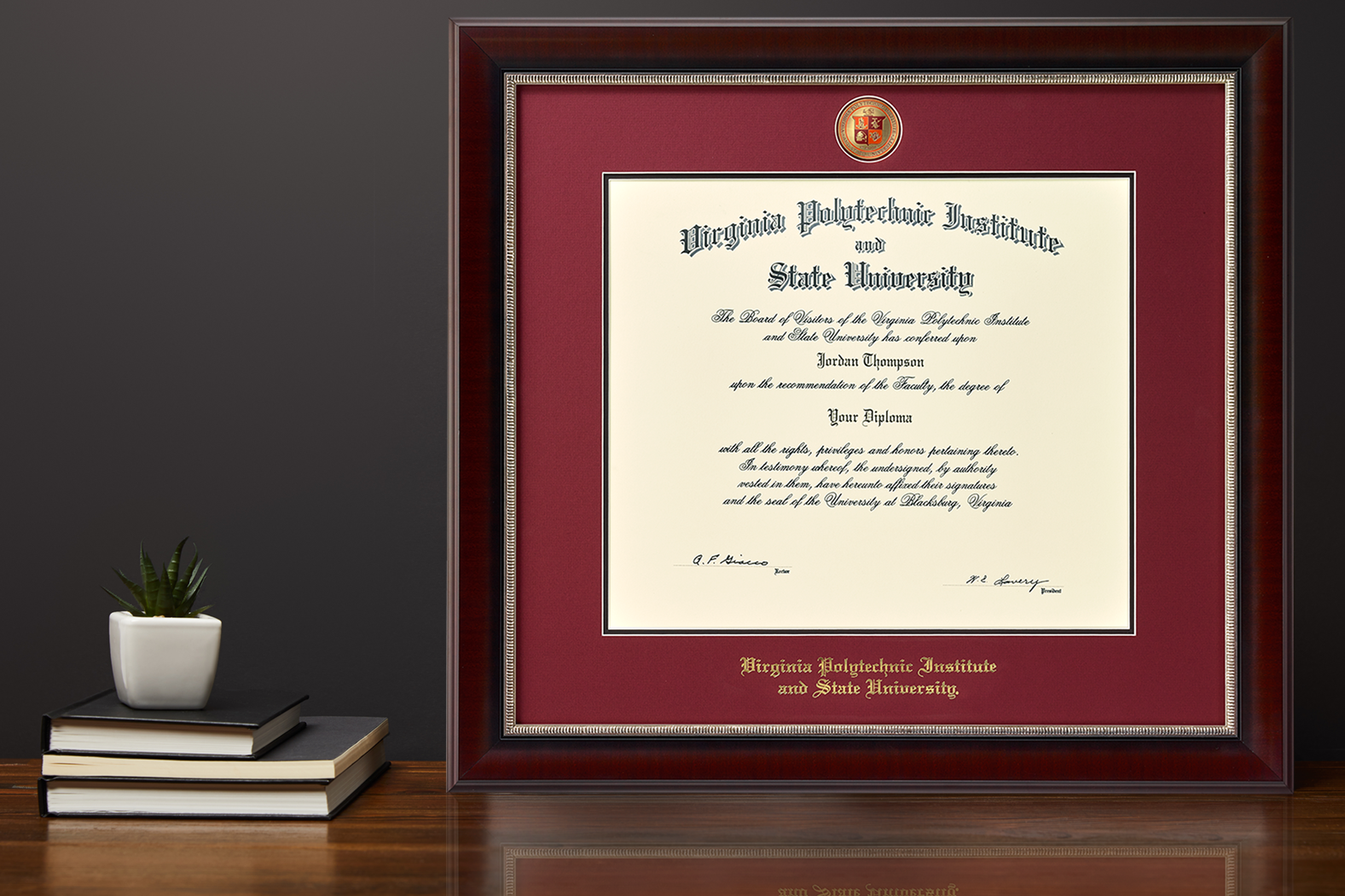 Masterpiece Medallion Diploma Frame
The Masterpiece Medallion diploma frame features a custom die-struck brass or pewter medallion enhanced with color enamel accents.
Hand-Painted School Medallions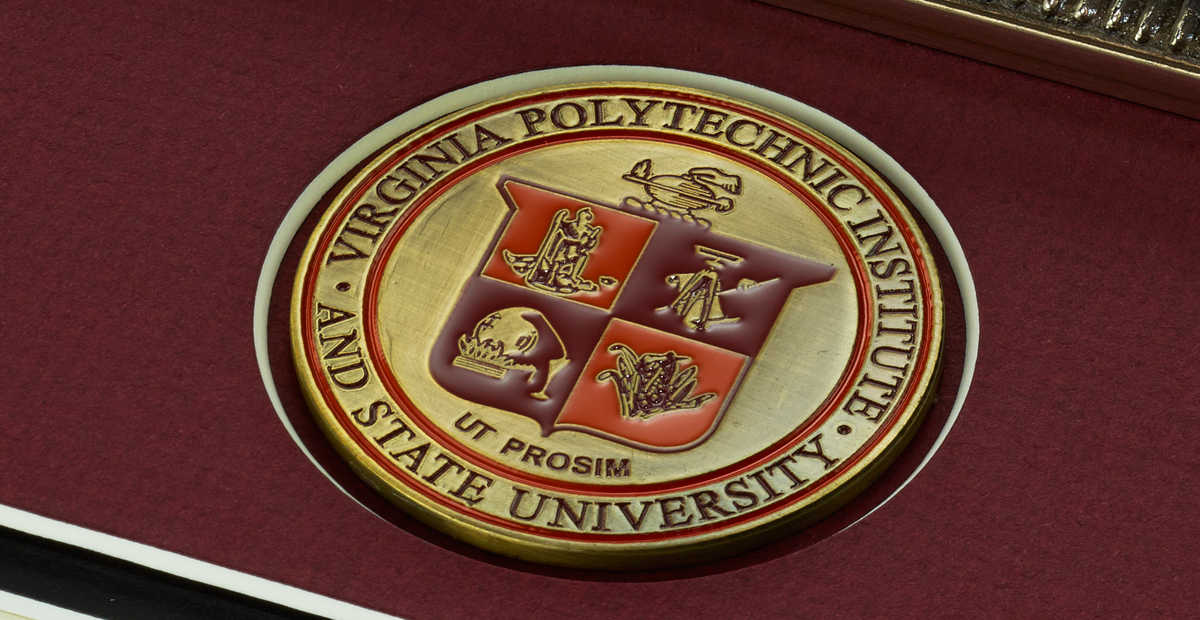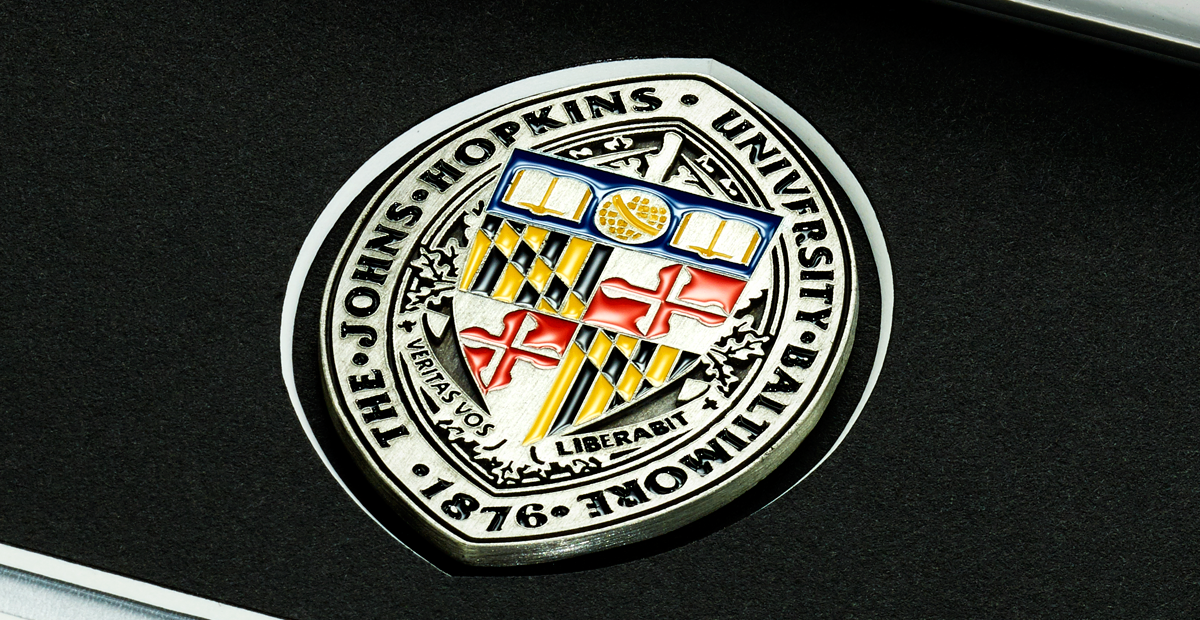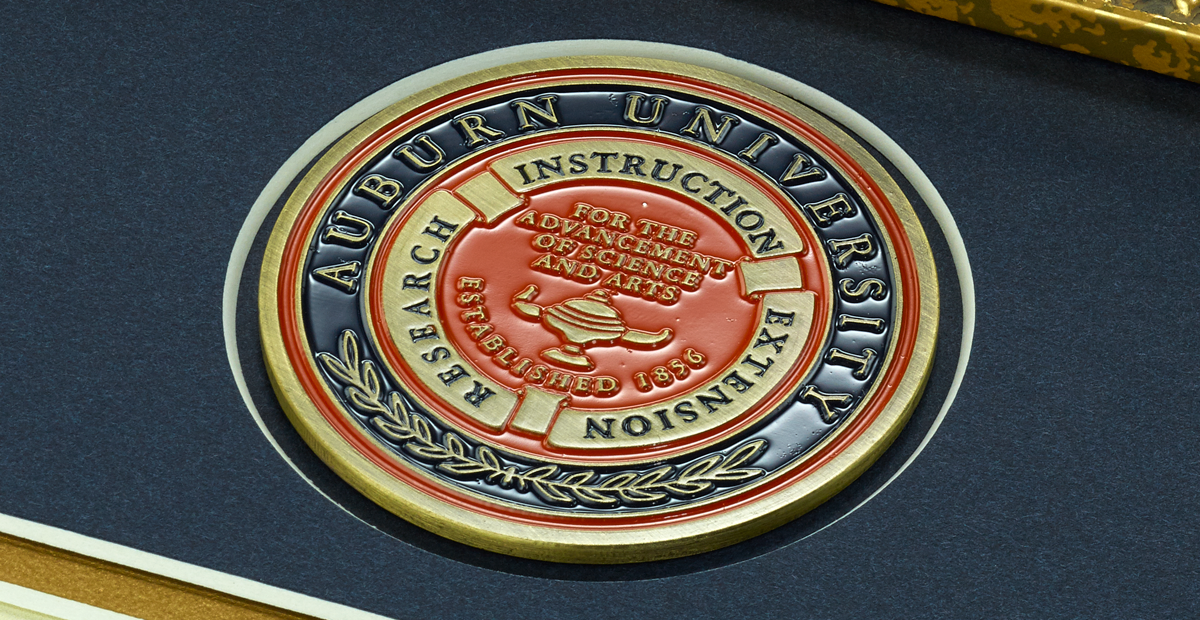 Search for Masterpiece Medallion Diploma Frames
See How Others Styled Their Masterpiece Diploma Frames
Frequently Asked Questions About Masterpiece Medallion Frames
1. Do I have to send you my diploma to order a Masterpiece frame?
No, we'd never ask you to ship your precious document. After selecting your Masterpiece frame from your institution's store page, simply enter your graduation year at the checkout and we'll make sure to build your custom frame to match the exact size of your diploma.
2. Can I customize my Masterpiece Medallion diploma frame?
Yes, it's important that your frame represents your own personal style and complements the space where it's hung. When it comes to customizing your frame, we allow you to select from a number of solid hardwood moulding options and mat colors depending on your institution.
3. How is a Masterpiece diploma frame unique?
Our state-of-the-art Masterpiece Medallion diploma frames proudly boast colored medallions of your school seal or athletic logo. Our skilled craftsmen place these brass or pewter medallions in a custom bevel-cut to make your frame truly stand out.
4. Where is the best place to hang a Masterpiece frame?
The best place to display a Masterpiece Medallion degree frame is where friends, family, clients, or colleagues can see. A frequented hallway, a waiting room, or a gallery wall in a living area are spaces that allow your stunning Masterpiece Medallion frame to be recognized and admired!
5. How do I hang a Masterpiece degree frame?
Each order of a Masterpiece frame comes with our handy Level-Lock Hanging System as well as a list of stepbystep instructions that are easy to follow. With these hanging tools, you're sure to have your custom frame on the wall in no time!