Simpson College Diploma Frames
How Others Framed Their Simpson Diploma
---
Simpson College Diploma Frames
Congratulations Simpson College grads! Are you searching for a memorable gift idea this graduation or holiday season for a recent Simpson grad or a loyal alumni? Or would you like to create a professional display for your diploma in your own office or home? Our official Simpson College diploma frames and degree frames are the perfect way to preserve that hard-­earned diploma and display your Simpson pride. Each of our frames is handcrafted in the USA and custom­sized specifically for the official Simpson College diploma.
How to order our Simpson Diploma Frames
Select a special diploma frame for your office or home, or choose a Simpson College gift from the selection shown above. Or, you may prefer to customize any one of our Simpson diploma frames using our easy online frame designer tool. Whether you are shopping for yourself or another Simpson College grad, we guarantee you will love our Simpson diploma frames. Need a gift now? Our eGift Cards are available for immediate delivery, so they are a perfect gift option for Simpson College Graduation.
FAQs for Simpson College Alumni
1. Do you sell your grad gifts for Simpson College at Campus Spirit Shop?
Campus Spirit Shop and Church Hill Classics have partnered together to provide top-quality graduation gifts and frames to Simpson alumni. Shop in person to browse our stunning selection of frames in person, or shop online to design and customize your own unique diploma frame.
2. Do you sell gift cards to your Simpson online store?
We do! A great last-minute gift to celebrate your grad, you can find the link to our eGift Cards at the bottom of our store page for Simpson College. Delivered instantly, an eGift Card allows your graduate to pick out whatever Church Hill Classics gift they'd like!
3. Do you sell officially licensed Simpson gifts?
You're sure to find the perfect present to celebrate their bright future at our online gift shop for Simpson College alumni. Having trouble deciding? Use our sorting tool to see our most popular Simpson gifts. Still not sure? Get an eGift Card and let them choose!
4. Can I purchase more than one gift from your Simpson College online store?
Of course you can! Our Simpson store has a number of options for every type of graduate. After selecting your diploma frame to preserve your degree, craft a complementary photo frame or browse our shadow box frames to display any graduation regalia worn at Simpson College commencement.
5. What are good Simpson gifts for recent grads?
There's a reason we're called the Valedictorian of Grad Gifts. It's because it's the ultimate gift to commemorate years of hard work, determination, and sacrifices. Simpson College diploma frames are designed to protect and preserve this priceless document for years to come.
In Partnership With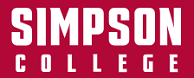 701 North C Street Indianola IN 50125