Husson University Diploma Frames
How Others Framed Their Husson Diploma
---
Husson University Diploma Frames
Congratulations Hussson University grads! Are you looking for a professional frame to display your diploma in your office or home? Or a memorable graduation or holiday gift for a recent graduate or a loyal alumni? Our official Husson University diploma frames and degree frames are the perfect way to preserve your well­ deserved diploma while also showing school pride. Each frame is made here
in the USA and custom­sized to fit the official Husson University diploma.
How to order our Husson Diploma Frames
You may order your graduation frame or Husson University gift from the selection above, or customize your diploma display frame using our easy online Create­A­Frame® tool. Whether you are shopping for your own office or home, or shopping for another Husson University grad, we guarantee you will love our hand­crafted diploma frames. eGift Cards are also available for immediate delivery, making them a terrific gift choice for Husson University Graduation.
Husson Diploma Frame FAQs
1. Do I need to mail you my master's or bachelor's from Husson University?
No need to send us anything or put your priceless degree in the mail. We already know the dimensions for every Husson diploma size, regardless of type of degree or college major. Our frames have easy-open backs and include step-by-step instructions, so inserting your document yourself is a breeze!
2. Do you carry Husson Tassel Diploma Frames?
Yes! We custom-handcraft shadow box frames that display your degree alongside your Husson University commencement tassel. So don't hang your tassel on your rearview mirror where it will fade and deteriorate! Protect it—and your hard-earned Husson degree—behind our UV-protective glass.
3. Are your Husson University products made in the USA?
Yes, our hand-crafted diploma frames are proudly built in the United States by our team of skilled professionals. Each Husson frame made in our Monroe, Connecticut is held to our high standard of excellence before being shipped safely to your door!
4. Is ordering a custom frame for Husson University worth it?
Absolutely! You invested much time, money, and energy into earning your degree or certification from Husson University. By purchasing a custom Husson degree frame from Church Hill Classics, you're taking steps to preserve your valuable investment while showcasing your achievement for others to see. Displaying your hard work while helping your diploma withstand the elements and the test of time is certainly worth it!
5. Who can I contact about my Husson graduation gift order?
Our stellar team of customer service representatives are available to assist you with any questions about your order from our Husson store. Give them a call toll-free at 1-800-477-9005, fill out a customer service contact form, or use the chat function on our store page for Husson University.
In Partnership With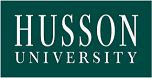 92 Western Avenue, King Hall Fairfield ME 04937