Diploma Frame with Tassel
Looking for a diploma and tassel frame with your school marks or want to create your own diploma frame with tassel holder? Our online framing tools make it easy!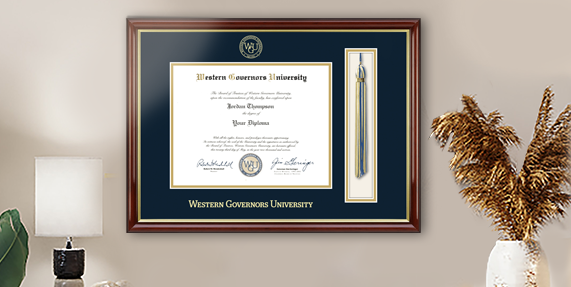 Licensed Diploma Tassel Frame
Showcase your degree and tassel in our officially licensed frames.
Create a unique diploma and tassel frame that fits your style.
Diploma Frame with Tassel
Search for Your Perfect Diploma Frame with Tassel
Frequently Asked Questions About Tassel Frames
1. Do you sell high school diploma frames with tassels?
Yes! Our Create-A-Frame option allows your high school graduate to customize their tassel frame to fit their signature style. Our various mat options allow them to match the color of their graduation cap tassel or add aspects to match multiple tassel colors. Each combination chosen will be previewed with our state-of-the-art online design tools, so there's no need to wonder what your frame will look like before purchase!
2. Do you custom-build the shadow box for diploma and tassel?
Of course! We don't have a bunch of premade frames sitting in storage; each Church Hill Classics frame is hand-constructed by our team of skilled artisans at our Monroe, Connecticut facility. Because we build important frames for important documents, we believe each customer order deserves its own individual attention and care.
3. Can I order a tassel diploma frame with my graduation year?
When using our Create-A-Frame tools to customize your graduation frame with tassel, the options are endless! Feel free to emboss your graduation year or have the name of your school engraved at the bottom of your tassel frame.
4. Are tassels included with the purchase of a tassel frame?
No, tassels are not included with the purchase of our graduation frames with tassel holder. Add your cap tassel from graduation, a special honors tassel, or status tassels to the shadow box section to truly make it your own!
5. Do you make an 11x14 diploma frame with tassel?
Church Hill Classics is unique in the fact that we build each frame order to fit the size of your degree! Simply enter the dimensions of your diploma at check out and we'll build your custom college diploma and tassel frame from there.
Why choose a Church Hill Classics Tassel Frame?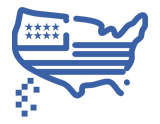 Made in the USA
Everything is manufactured in the United States.

Recycled Box
Ships in recycled box that's also 100% curbside recyclable.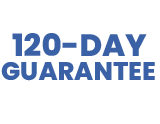 Happiness Guaranteed
We back our products with a 120-day return policy.
Diploma Frame with Tassel Box Reviews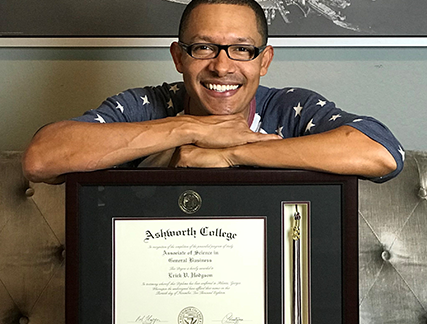 Erick H.
Verified Purchase
It's finally here. Thank you for helping me out and getting my diploma to look right. You guys rock!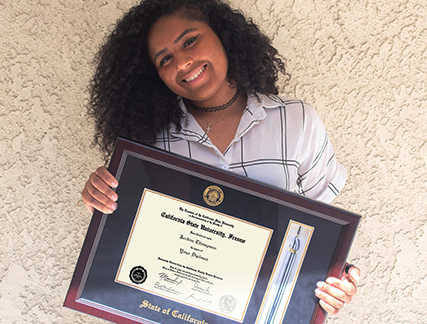 Kristoffer F.
Verified Purchase
I am very impressed. My degree is something I worked hard for and this frame is the perfect way to display my hard work.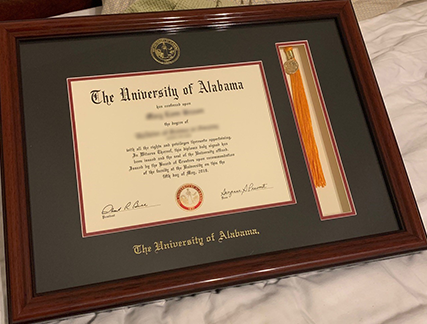 Mariah J.
Verified Purchase
Loved it. The frame was just as I expected and it was easy to insert my tassel and Diploma into.
Diploma Frames with Tassel Holder
There's nothing quite like adorning yourself in special graduation stoles and cords and turning your graduation cap tassel from right to left at your commencement ceremony. Your graduation day is the culmination of your hard work and marks an important milestone in your life. An occasion like that deserves to be remembered, and what better way to remember it than by storing your cherished memorabilia in a tassel diploma frame! Our diploma and tassel frame provides a space to display your important degree as well as a shadow box section for your grad tassel. Whether you recently graduated from middle school, high school, university, or an esteemed graduate program, a Church Hill Classics diploma frame with tassel will display your document with pride while reminding you of fond graduation day memories.
Customize Your Diploma Tassel Frame
If you can't find an officially licensed college diploma frame with tassel, use our Create-A-Frame design tools to build your own! Just plug in your document dimensions, select your mat and moulding colors, and design your very own frame for diploma and tassel. Our popular graduation frame with tassel is constructed using only the highest-quality products like sustainably sourced hardwoods, archival-quality mats, and professional shadow box materials. Each tassel frame is built and joined by hand in our Monroe, Connecticut facility by skilled professionals before being shipped safely to your door. As leaders in the diploma frame industry, we can say with confidence that the quality of our degree frame with tassel is unique and unmatched!